It's that time of the year again, where we get to dress up to sit at the dinner table and be thankful for everything in our lives. THANKSGIVING!!!
Thanksgiving is one of my favorite holidays because I get to spend time with my family and take memorable photos with them. My sister is a photographer so every year we dress up extra nice to have a beautiful family portrait. Dressing up might not be for everyone, but I came up with a list of pieces that can be mixed and matched and will not break the bank. Some stuff can even be found in thrift stores like some of the pieces I picked. Let's get started!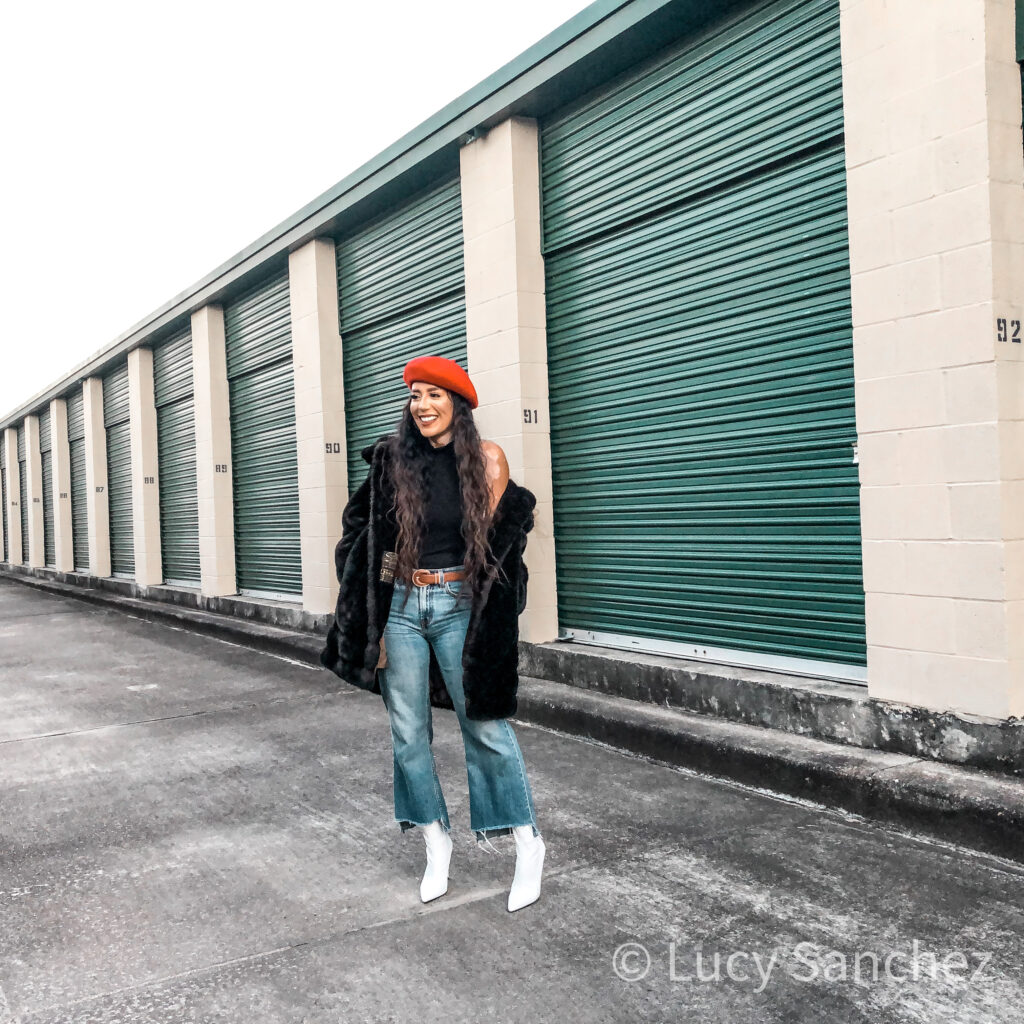 Black Bodysuit from FOREVER 21— (could be replaced with a black turtle neck, or a black fitted tee, could also be replaced with a different color top, I would recommend a neutral color to still fit the rest of the outfit choices).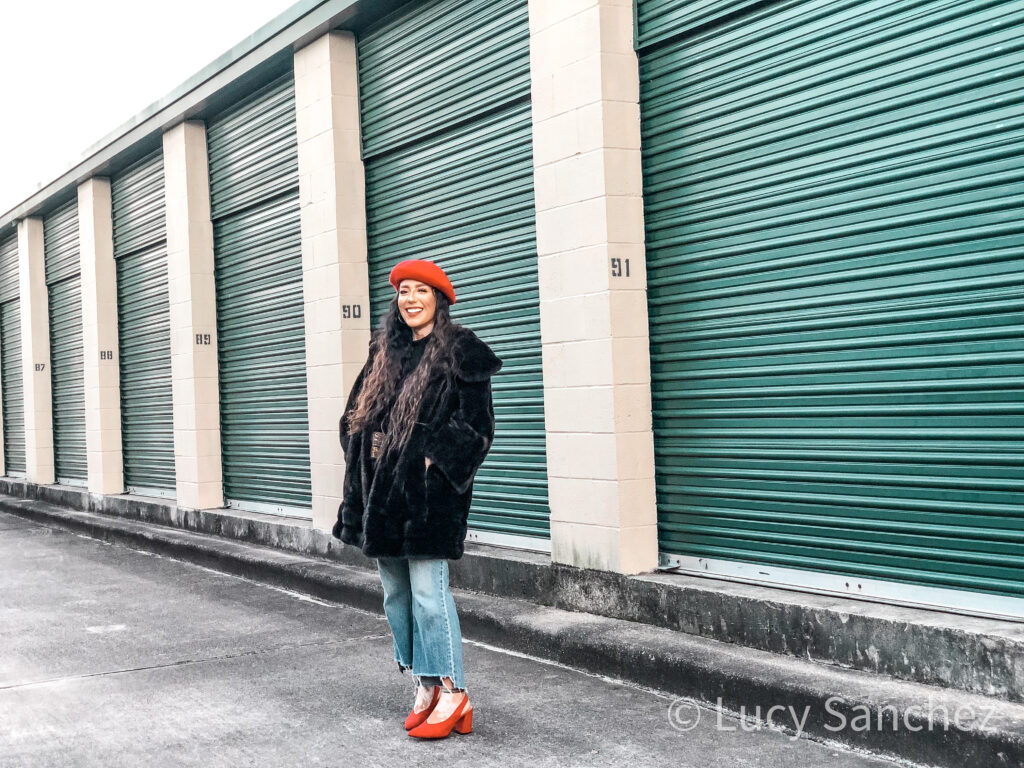 Distressed or Regular Denim Jeans— (preferably wider from the bottom, I thrifted this pair of denim jeans and I cut off the bottom and distressed them the way they look, there are lots of Youtube videos that show how to do it)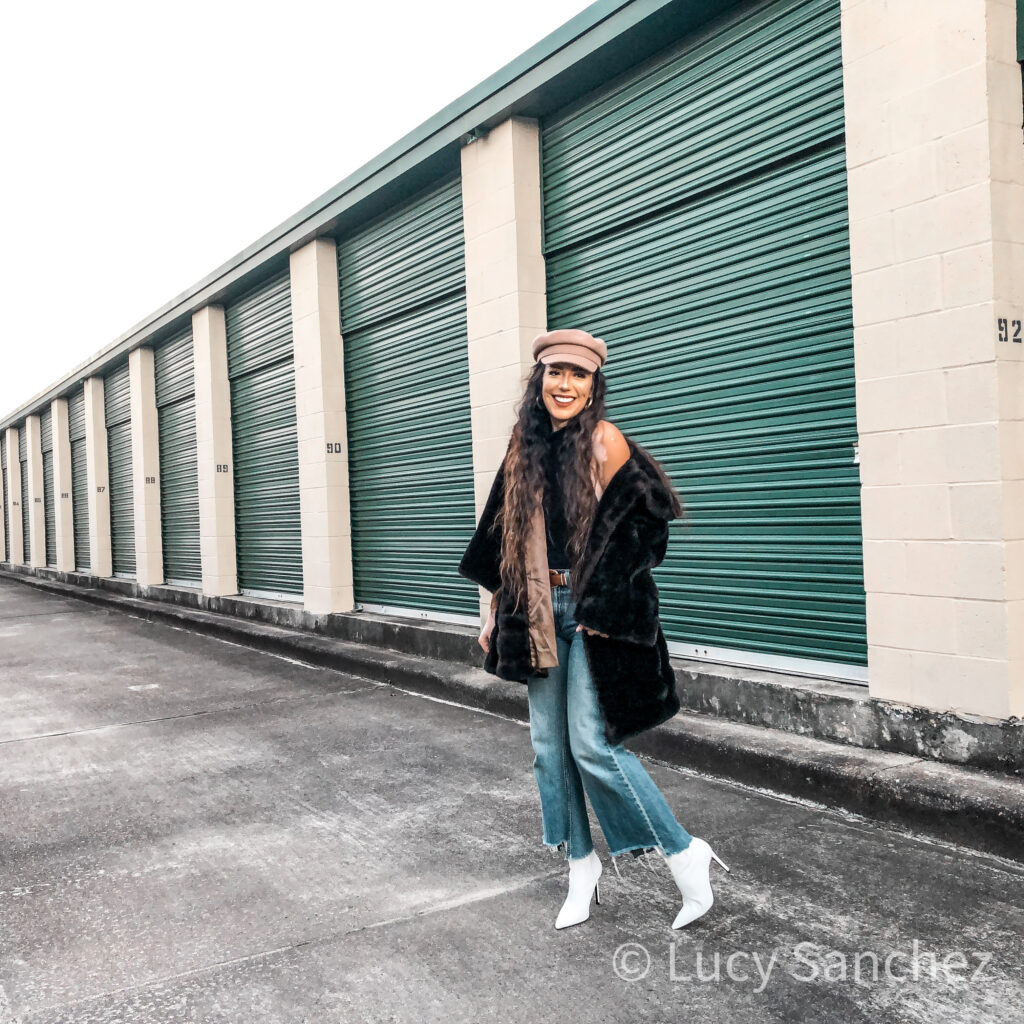 Brown Belt— (this belt was thrifted and it can be replaced with a black belt)
White Sock-Booties from FOREVER 21— (the white booties are super trendy at the moment and can be worn with a whole bunch of different styles, so I highly recommend investing in a pair or white booties)
Red Beret from FOREVER 21— (berets are trending at the moment and they have been for the past years around this time, so another item to invest in, they are not that expensive)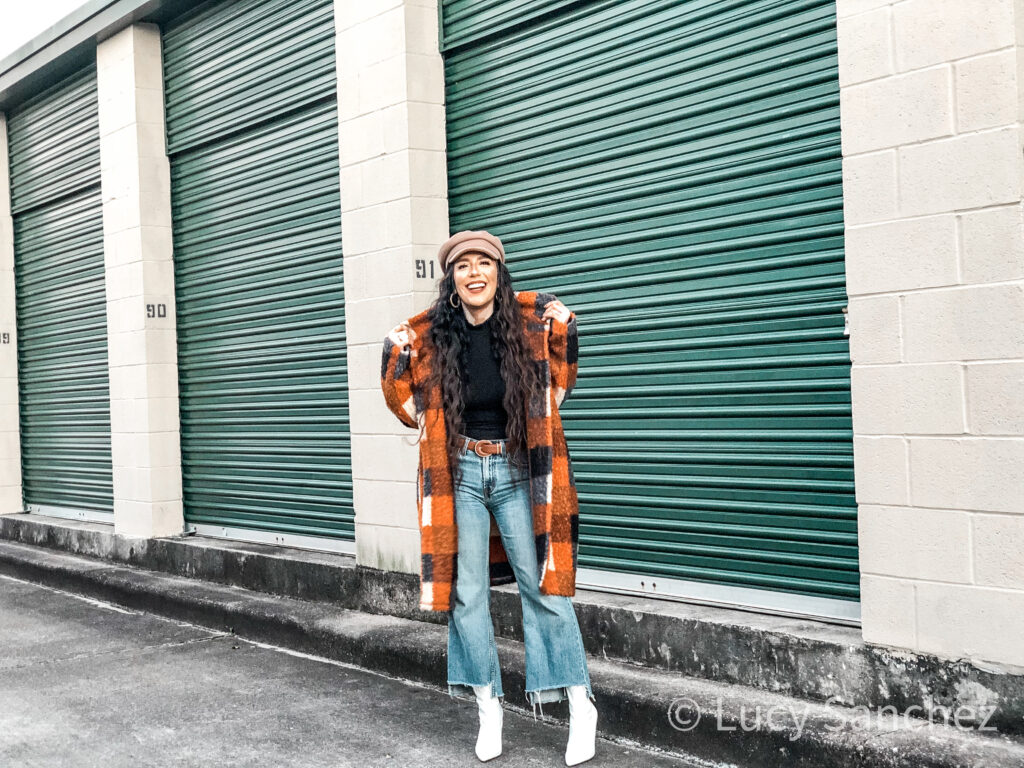 Faux Fur Coat— (I thrifted this coat the last time I went thrifting which I talk about on the blog before this one, go check it out here)
Red Sling Backs— (I thrifted these beautiful sling backs a while ago)
Beige Hat from Target — (I recently bought it, I am sure they still have it in stores)
Oversized Plaid Coat from Target— (Can be found still in stores but also I have thrifted a plaid coat before)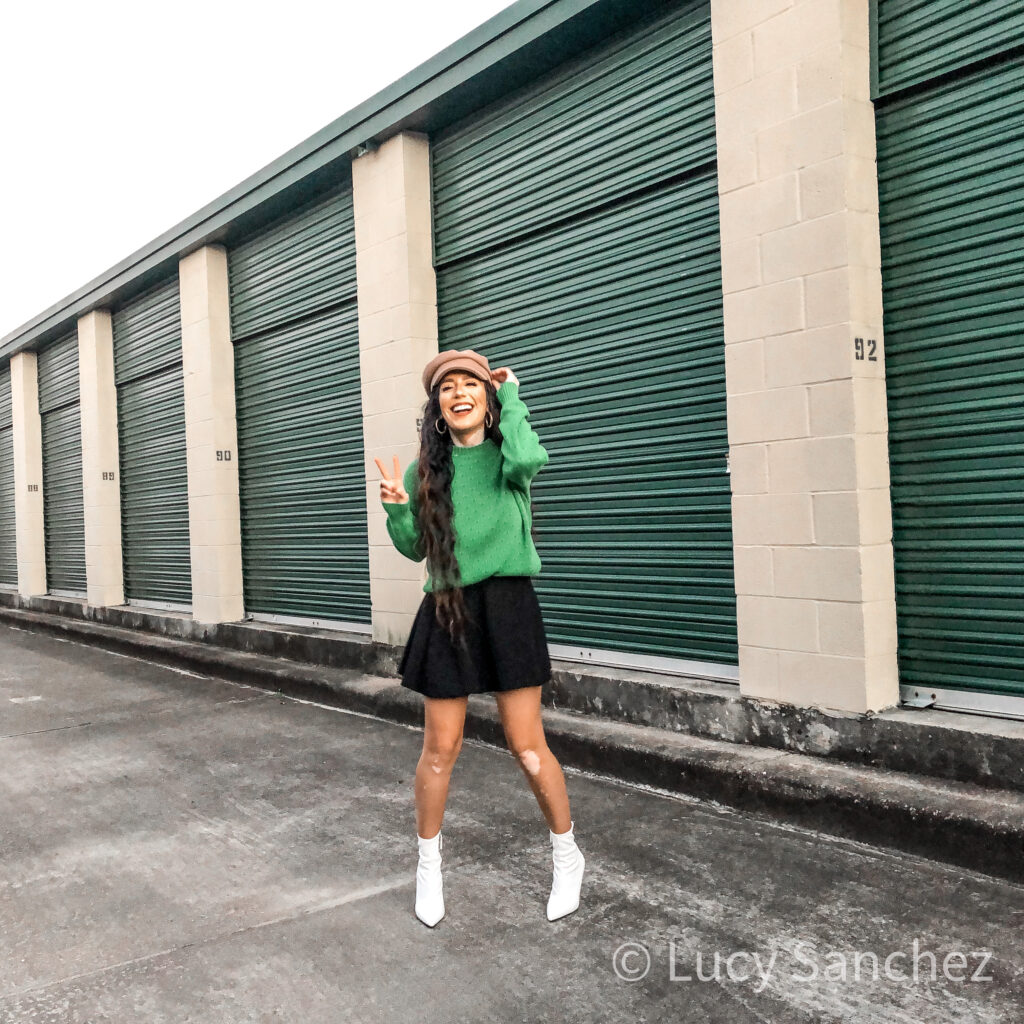 Black Mini Skirt — (I thrifted this skirt and thrift stores are always full of black skirts so go on the hunt for one)
Green Vintage Sweater— (you guessed it right…. THRIFTED!)
I hope these outfits gave you some ideas of outfits that will look effortlessly trendy and fun!
Have an amazing THANKSGIVING and eat lots of food! Walk in love! Love you all!
Lucy Sanchez @fashionably_thrifty
Fashion Blogger
SHE Magazine USA