In the bustling world of fashion, where trends come and go, one designer stands out for her commitment to both eco-friendliness and impeccable style. Meet Bobbie Johnson, a visionary creator who has seamlessly merged her passion for nature with her dedication to ethical and sustainable fashion through her brand BÉYU. Her latest collection Sequoia was inspired by nature's oxymoron beauty, from giant trees with dwarf crowns to naturally structured plants and flowers. Each garment was designed to showcase how opposite styles can be stitched together to create effortless garments.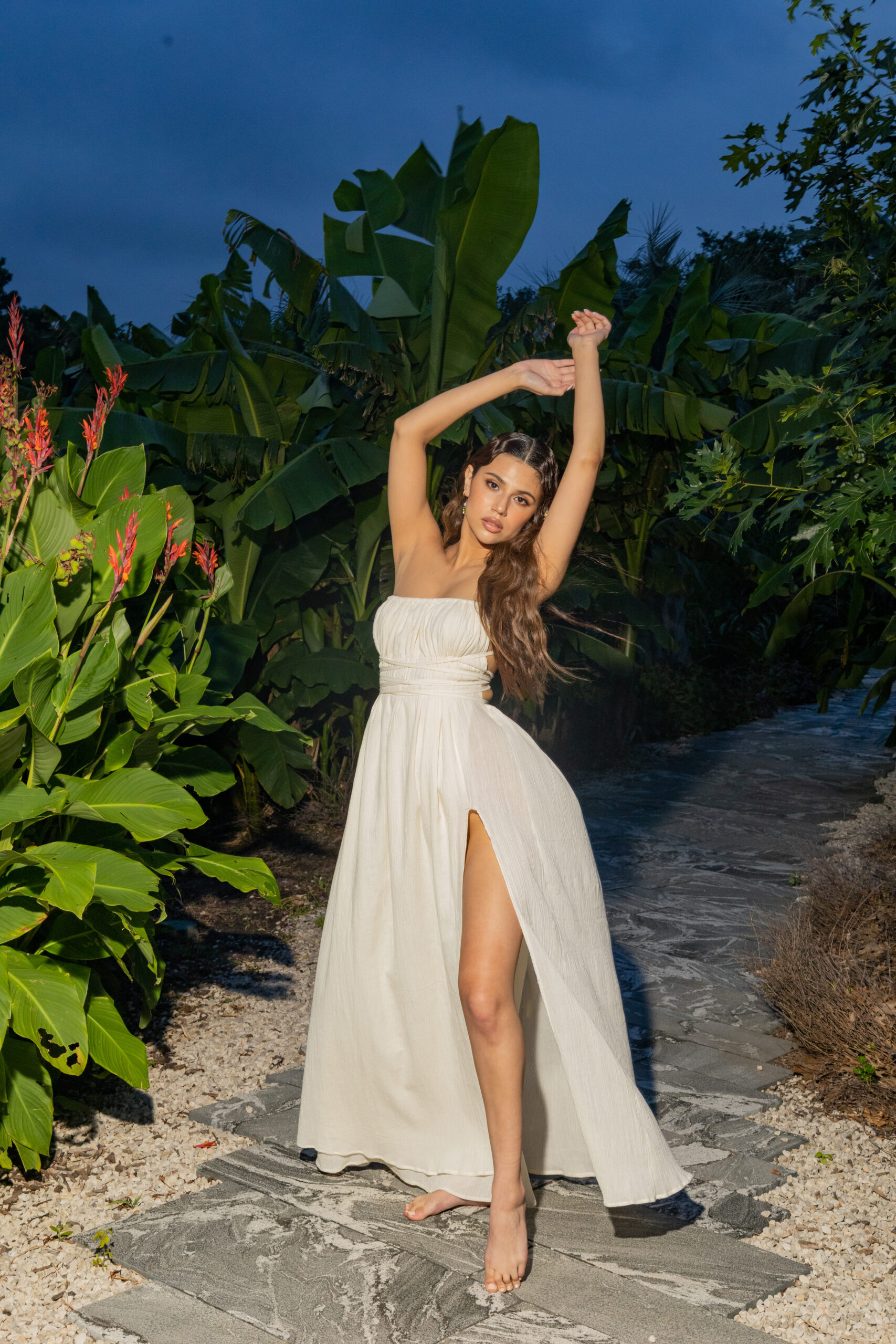 BÉYU, pronounced [bay-u] is a handmade womenswear label based out of Houston, Texas. She represents the women who are chic but eco-conscious, maintaining a sexy and sustainable lifestyle. Béyu garments are made through ethical production processes, using non-toxic, eco-friendly, and/or repurposed fabrics.
Founded in 2016 by CEO and Designer Bobbie Johnson, Bobbie started sewing as a hobby by revamping thrifted clothes and making custom garments. She believes that fashion is about making it your own. No matter how old or new, it's about the meaning and person behind the fashion. Our designs are made to emphasize the beauty in all things simple through effortless styles and neutral colors. We symbolize beauty as perspective, loving who you are and all this planet has to offer.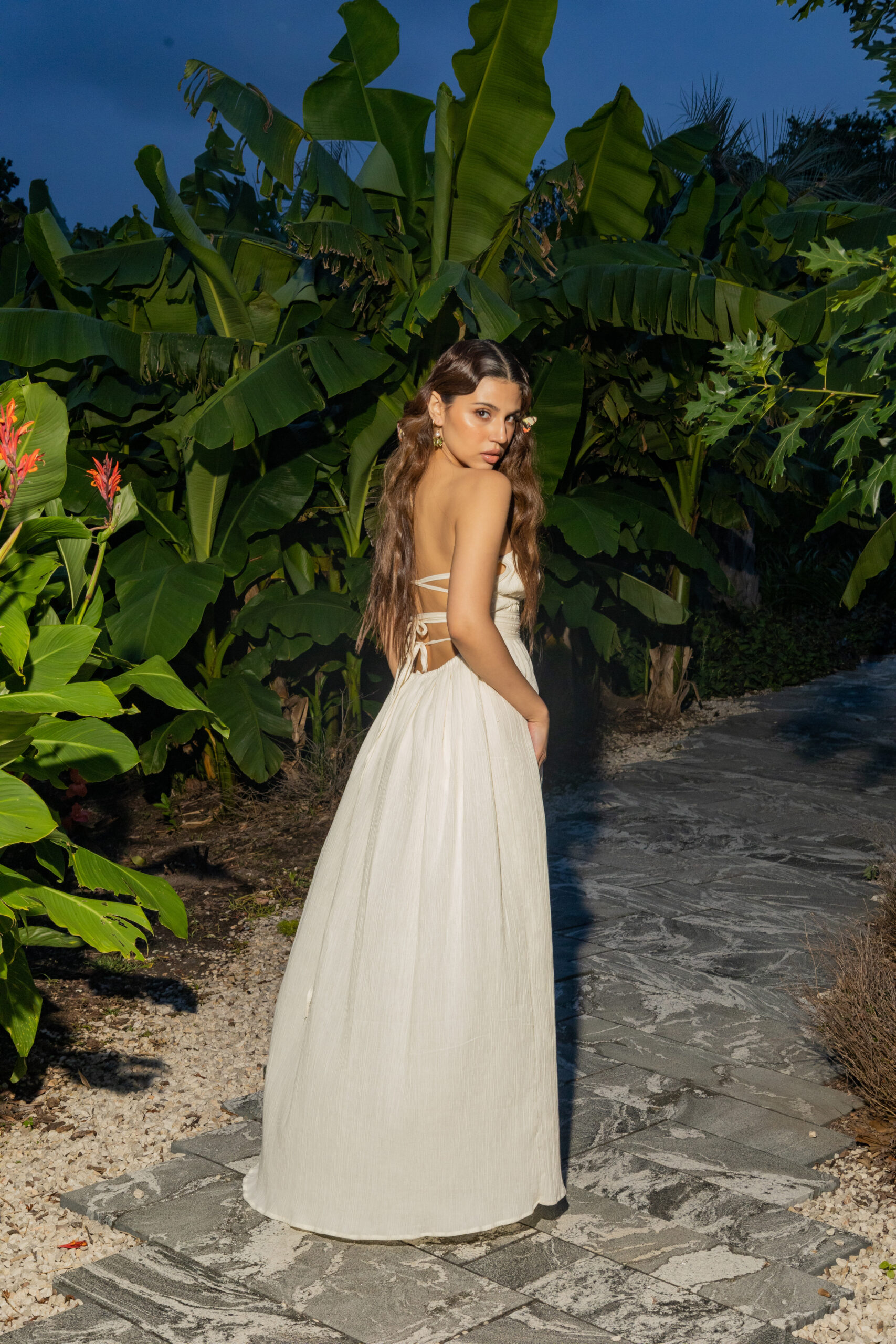 Just as the tree boasts a massive trunk and a delicate crown, her designs beautifully balance coverage and exposure. The dresses captivate with front layers, mirroring the tree's robust presence, while the exposed backs echo the tree's intricate crown. This symbiotic relationship between nature and fashion breathes life into her creations.
To elevate her vision to new heights, Johnson employed an innovative approach to hairstyling. She accentuated models' hair with exaggerated baby hairs, transforming them into lush bushes and delicate flowers. This whimsical touch pays homage to the beauty of floral life, creating a harmonious connection between her designs and the natural world.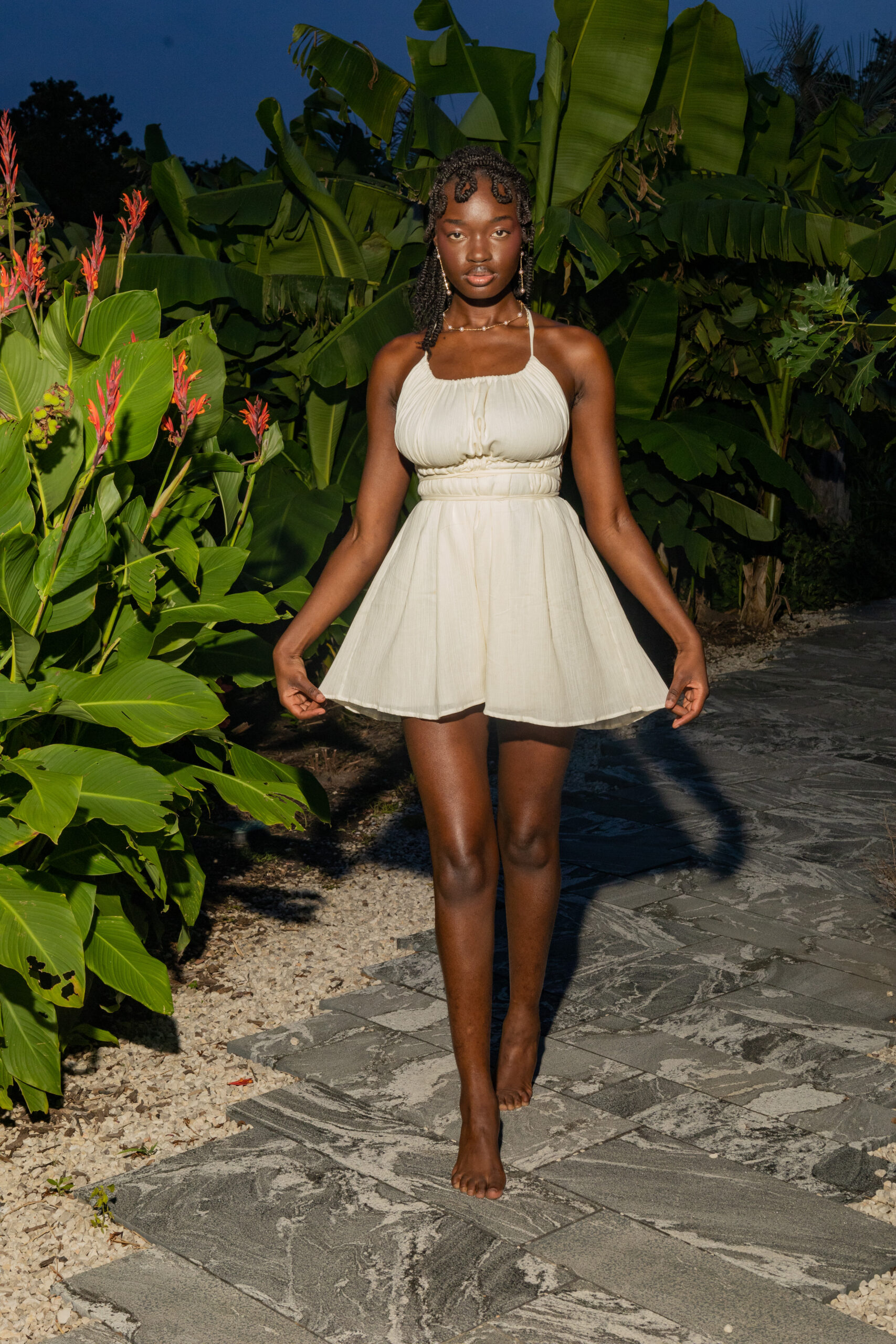 At the onset of the year, Johnson resolved to host a fashion show that would perfectly embody her brand's ethos. In pursuit of this vision, she carefully selected a garden venue that aptly reflected her eco-friendly values. The verdant surroundings served as a testament to her commitment to sustainability, creating an idyllic backdrop for her collection's unveiling.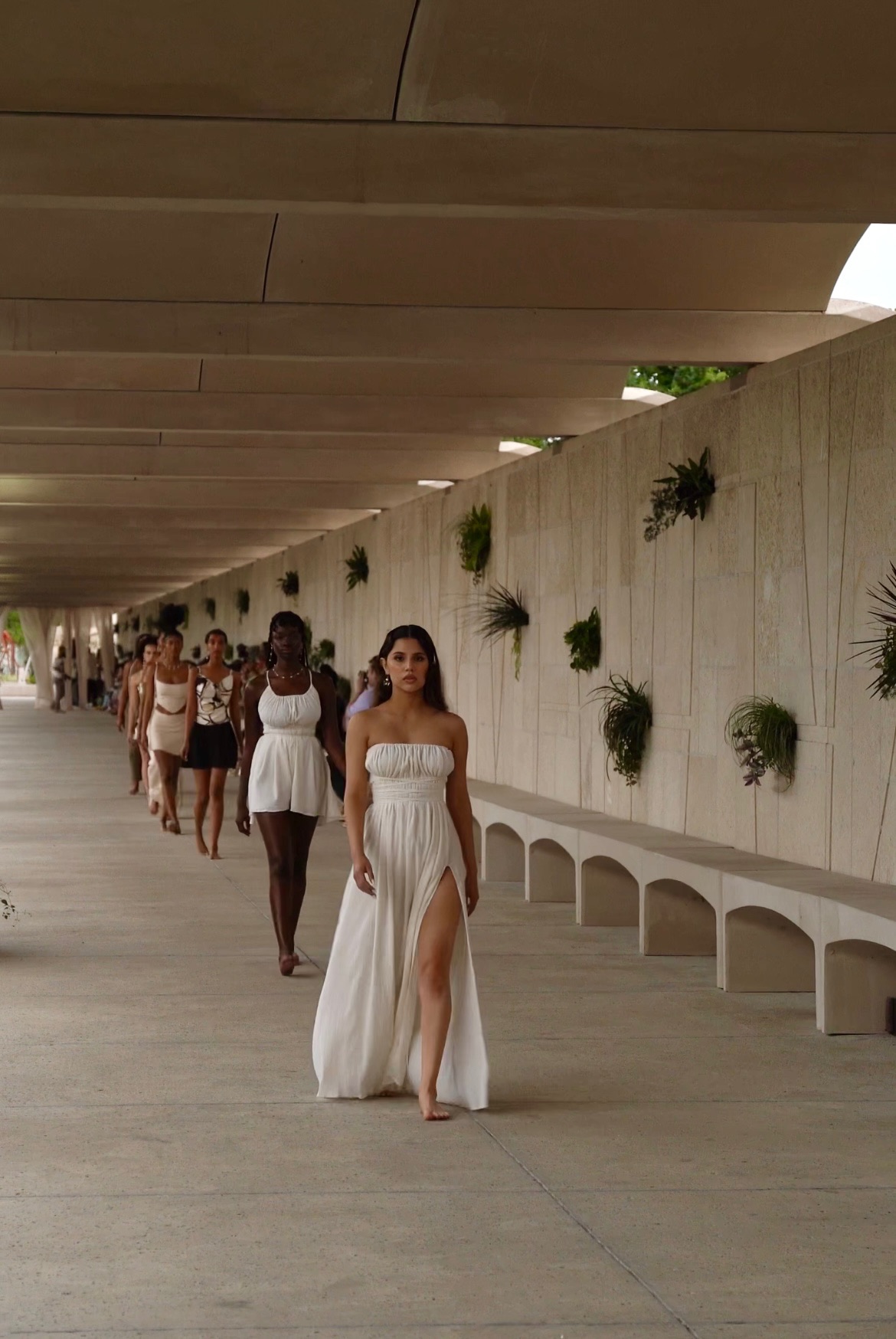 Beyond her artistic endeavors, Johnson aspires to create more than just fashionable garments. With a deep desire to build a fashion community in Houston, she strives to bring together like-minded individuals who share her passion for ethical clothing and sustainable practices. By fostering a space where people can connect and socialize, she aims to establish a vibrant community that supports and celebrates eco-friendly fashion.
Throughout her journey, Johnson has maintained unwavering dedication to eco-friendliness, ethics, and sustainability. Every aspect of her brand, from material selection to production processes, adheres to stringent environmental standards. By seamlessly integrating sustainability into her designs, she showcases that fashion can be both visually stunning and environmentally responsible.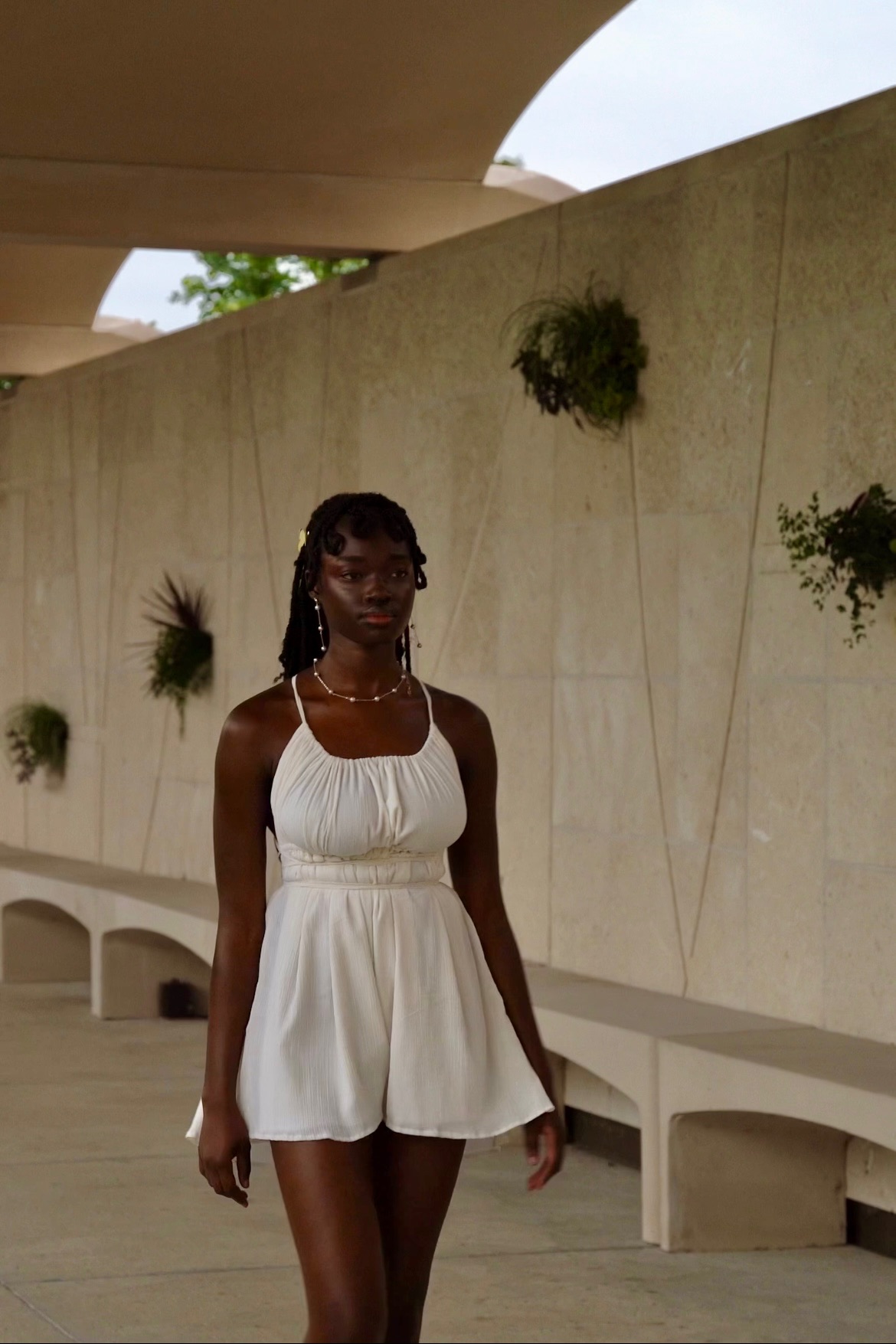 Bobbie Johnson is a trailblazer in the realm of eco-friendly fashion, using her creativity and passion to merge nature-inspired designs with sustainable practices. Through her sequoia-inspired collection, she masterfully combines coverage and exposure, echoing the beauty and resilience of the natural world. By building a fashion community in Houston, she seeks to create a space where ethical clothing takes center stage, and individuals can connect, celebrate, and embrace the power of sustainable fashion. Johnson continues to redefine the fashion landscape, proving that style and sustainability can coexist harmoniously in the world of haute couture.
Sylvina Bravo @thesylviebravo
Fashion Editor
SHE Magazine USA