"A Night of Opulence and Anticipation: The New York Fashion Show, October Opulence Press Conference"
Date: October 12, 2023 By: Beena Yusuf, Chief Editor
The fashion world is abuzz with excitement as Neiman Marcus Garden City via SHE Magazine USA hosted an extravagant pre-party/press conference that promised to set the stage for a show-stopping fashion event.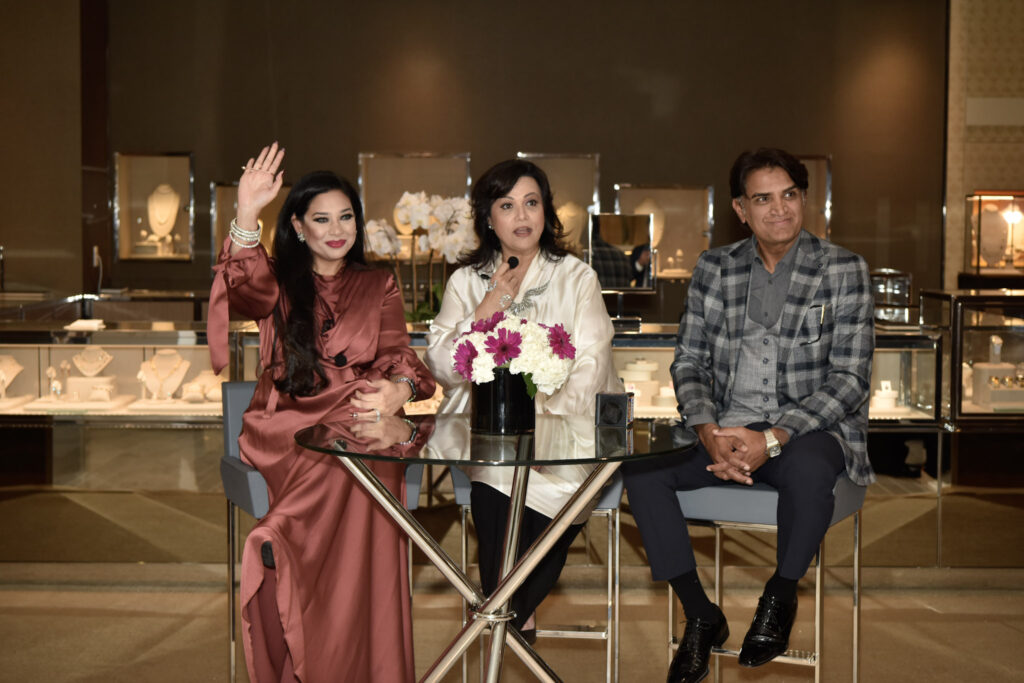 Pictured Left to Right: Beena Yusuf-CEO at SHE, Dr. Farah Haider-CEO at Aurum Events, Asif Jamal- ARY
Dr. Farah Haider of Aurum Events, the Founder and Producer of this opulent fashion show experience, offered the audience a glimpse of the elegance and style that awaits us in the upcoming fashion show.
"Fashion is the canvas on which we paint our culture, aspirations, and creativity. It's a language without words, telling stories through fabrics, colors, and designs,"

Farah Haider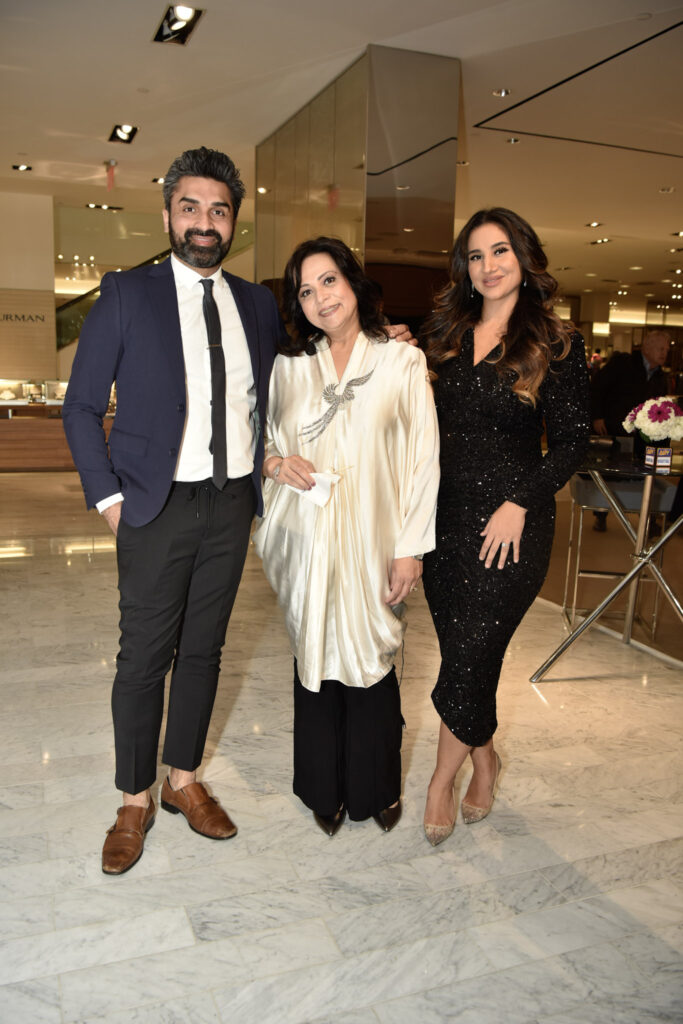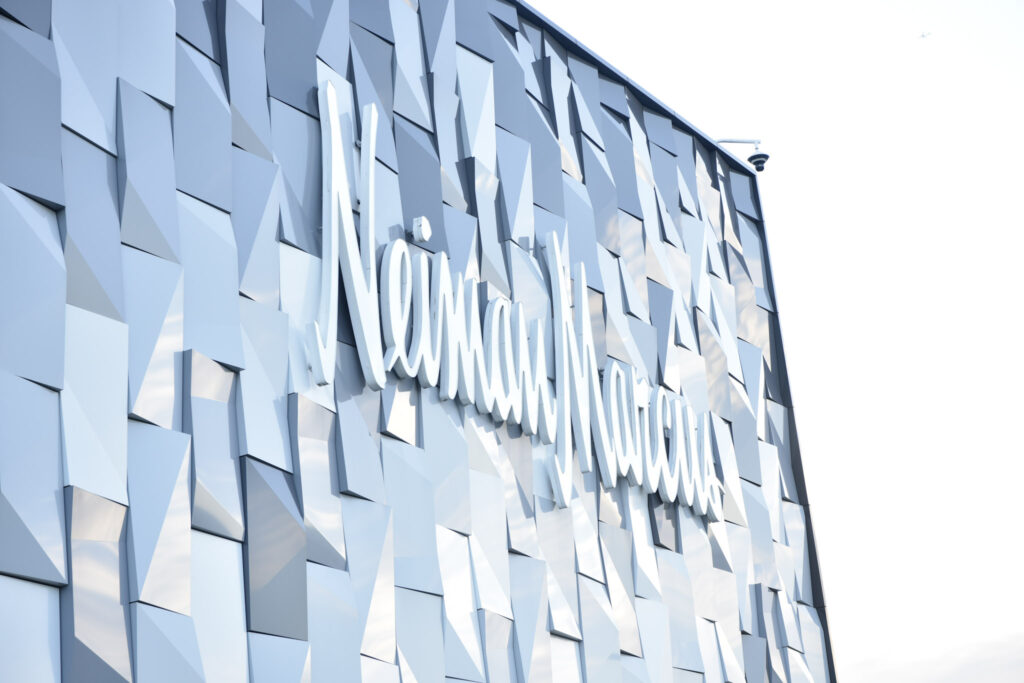 Fashion aficionados, celebrities, and trendsetters alike are eagerly anticipating this evening, which was designed to be a thrilling prelude to the main event. Here's a sneak peek into what happened at the The New York Fashion Show, October Opulence, Press Conference: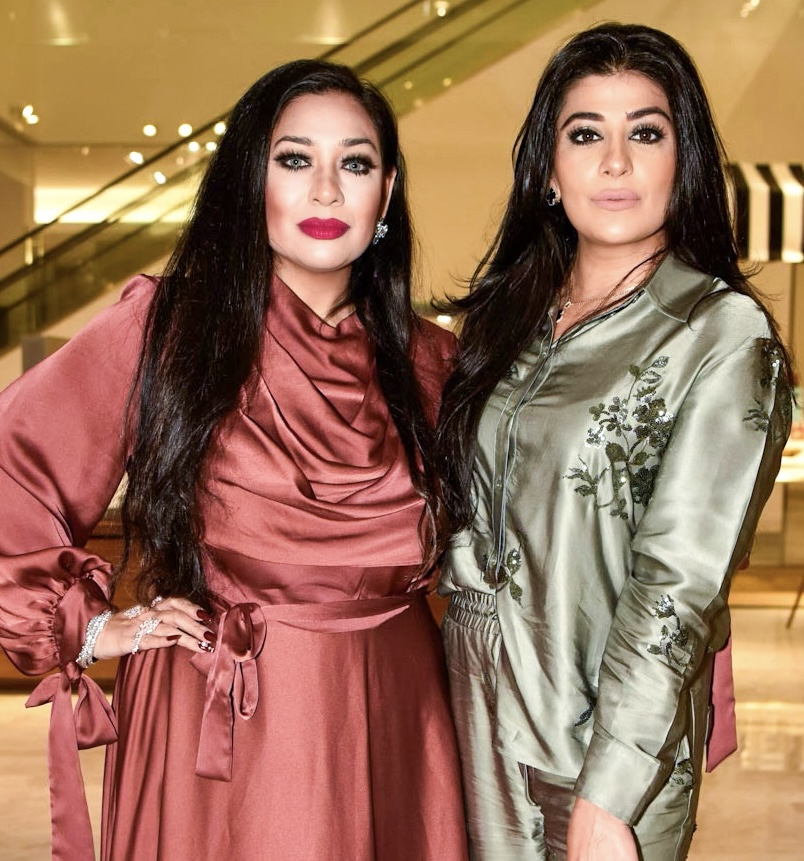 A Fashion Preview That Dazzles: One of the highlights of the press conference was the opportunity to get a firsthand look at the spectacular collections that will grace the runway. This exclusive preview allowed guests to experience the innovation, creativity, and unique designs that are set to captivate the fashion world. It's a chance to see the latest trends and styles up close and personal.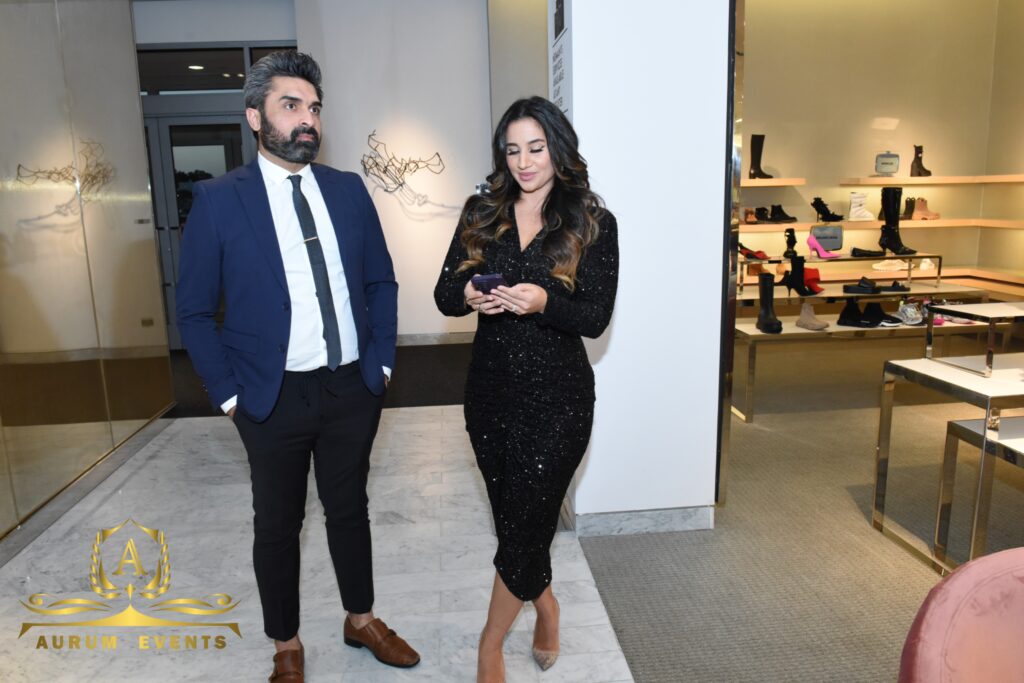 Culinary Delights and Signature Cocktails: The evening was not just about fashion; it was about indulgence. Guests had the opportunity to savor a selection of signature cocktails and culinary delights specially curated for the occasion, all thanks to the beautiful staff at Neiman Marcus.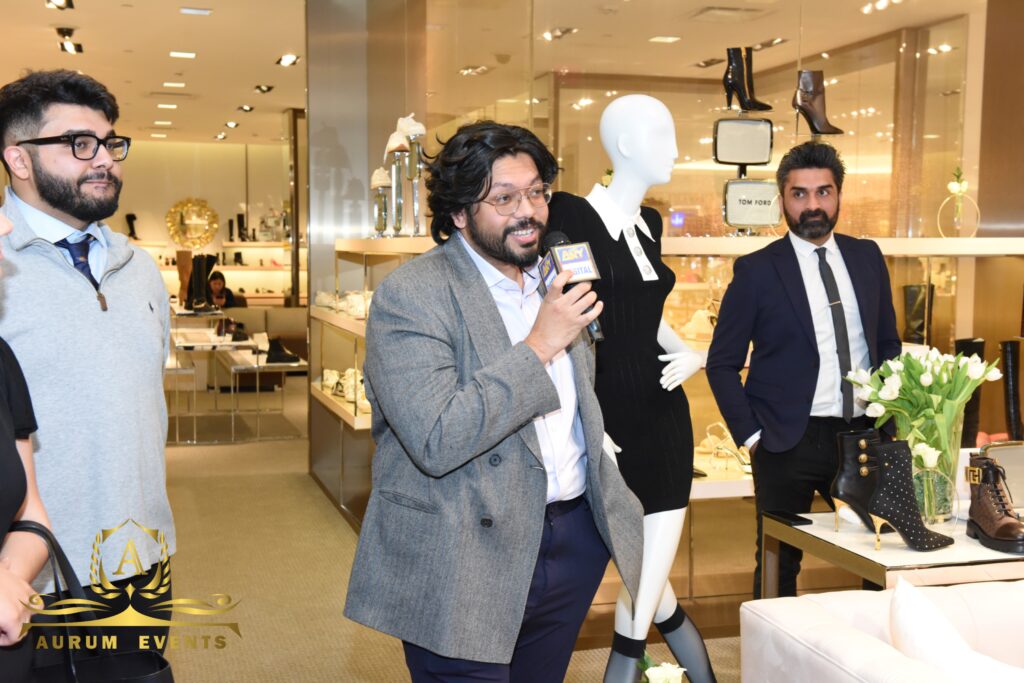 The New York Fashion Show, October Opulence Fashion Show press conference was undoubtedly an event that is setting the standard for prelude celebrations in the fashion industry. With a blend of fashion, entertainment, celebrity presence, and luxury, this event promises to be a night that leaves a lasting impression. Dr. Farah Haider aims to set the precedence in New York.
Who Are The Featured Designers? Featuring heavy hitter designers like Hassan Sheheryar Yasin and Lajwanti. Along with Vinei Passaggi, Moh-e-meer, Akbar Luxury Menswear, Samaira Bridals and Choozy Explicit.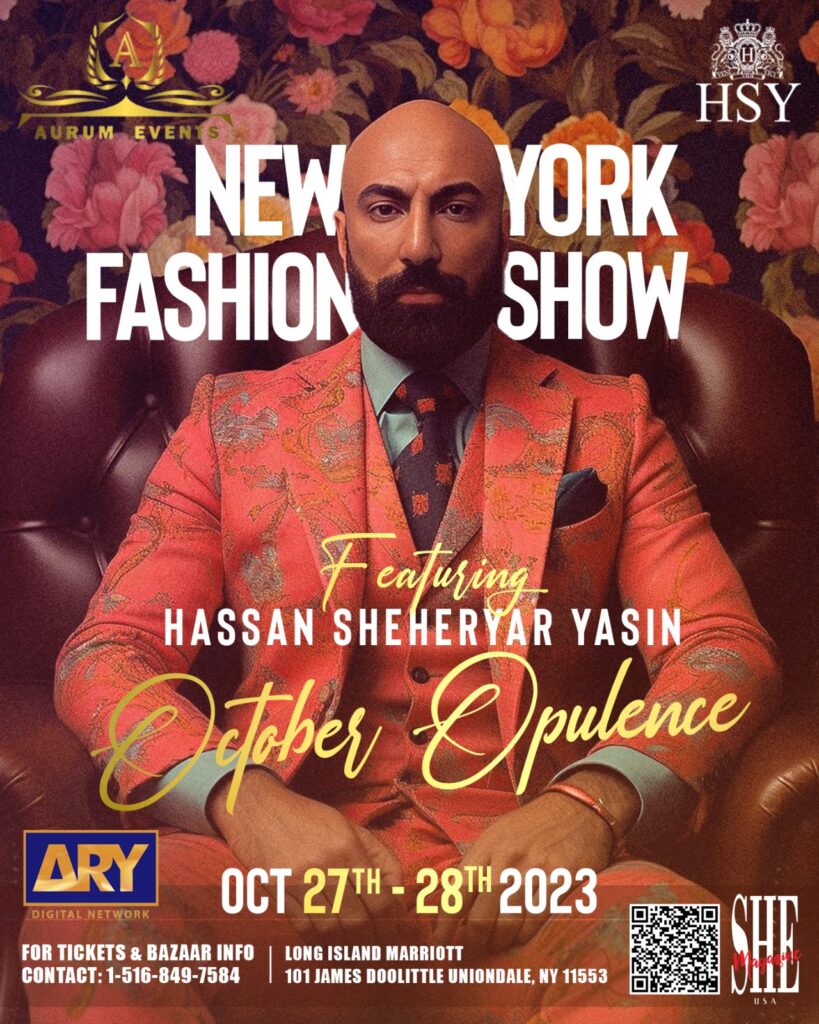 The countdown has begun, and the excitement is palpable. The New York Fashion Show, October Opulence Press Party was where elegance and anticipation met. Stay connected with us on social media using the hashtag #Aurum Events #OctoberOpulence and follow us on Instagram at @AurumEvents1, for real-time updates and glimpses of this glamorous evening.
As the fashion world eagerly awaits the grand unveiling, the Neiman Marcus, Long Island location was definitely the place to be to start the celebration early. Get ready for a night of style, music, and allure, as Aurum Events sets the stage for a remarkable fashion show experience.
Date: October 27 Fashion Show October 28 Designer Bazaar
Time: VVIP and VIP 1 Dinner 6pm- Show starts 8pm/Bazaar 11 am
Location: Long Island Marriott 101 James Doolittle Uniondale, NY
Picture Credit: @edwinalvaradophotography, @emronphotography
Beena Yusuf
Chief Editor
www.shemagazineusa.com