Bright, bold, classic, and feminine. That's how you should describe the 15-piece Spring/Summer collection, debuted at the Printing Museum of Houston, by international painter and colorist, Anne- Joëlle Galley and fashion designer, Blanca Vargas. It was a true work of art that embraced the 60s. It felt like Miami in the summer with Latin flares. Blanca's designs embodied an array of different silhouettes: A-line, fit and flare, empire and ball gown. Making a groovy appearance where trumpet pants and bathing suits. Black was the predominant color, but it was all layered and finished off with the painted work of Anne-Joëlle Galley. The movement of the models needed to be precise. The slow and strong footsteps of the models allowed the clothing to swing gracefully. Their slow pauses and turns truly made each piece one with the museum, as if it was on display for an exhibit. Ericka Lugnani, the show's producer and coordinator, knew exactly how this clothing needed to be portrayed and how it needed to be analyzed by the crowd. It's one thing to simply walk a runway in clothing, but it's another to glide the runway in a piece of art.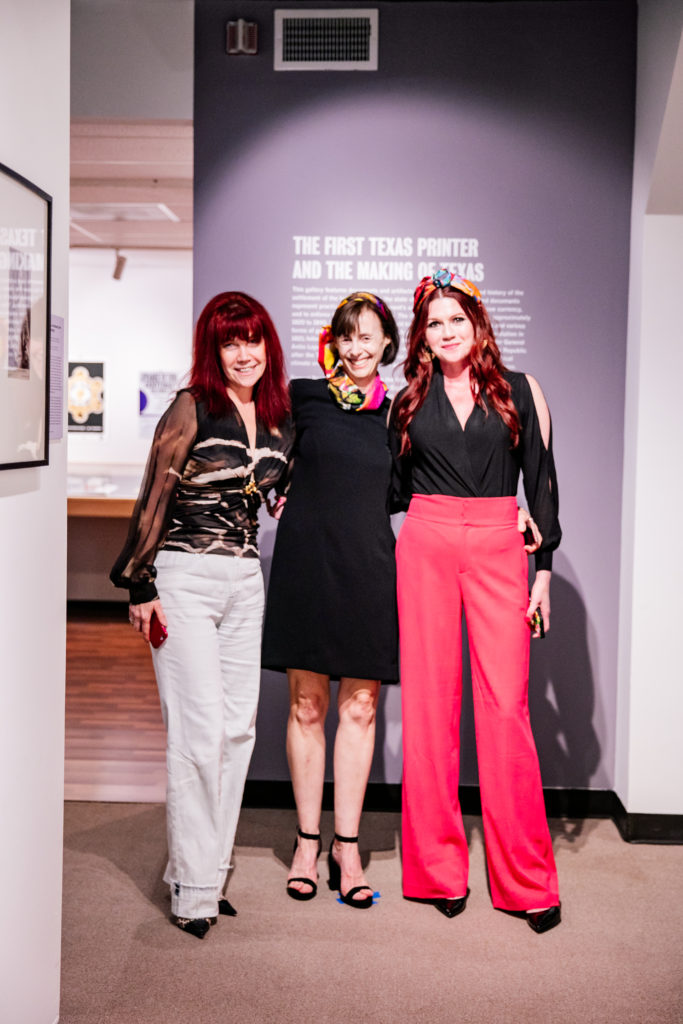 Show Producer, Ericka Lugnani
Taking a closer look at Anne- Joëlle's printed work you'll notice strong yet delicate brush strokes creating contemporary patterns. For this show, Anne- Joëlle had her artwork printed on silk. "I like to do more abstract art. I paint on metal, canvas, wood. I don't limit myself. My inspiration for the show was from my different paintings, printworks, and artwork. The colors were inspired by Mexico. I love vibrant colors."Anne- Joëlle, who was brought up in Mexico, but of Swiss descent, believes she inherited her love for art from her grandfather and grand uncle. She began different forms of art printing in New York where she found herself interested in stone printing. "Later, I moved to Houston and met Charles Criner. He works at the Printing Museum. He is a brilliant artist and mentor. I told him I wanted to print on stone, which is very difficult to do because it requires different chemicals and materials. We made a scarf for the museum, which we had sent to France to be manufactured." Anne-Joëlle decided to showcase much of her art at the Printing Museum. One fateful day in 2016, the museum caught fire. Anne- Joëlle knew she needed to work hard to help restore it through donations. The fashion show helped raise funds to continue to restore the museum."I felt positive for the first time since the fire, at the show." The scarf she donated to the museum was worn by one of the models on the runway as a sort of homage.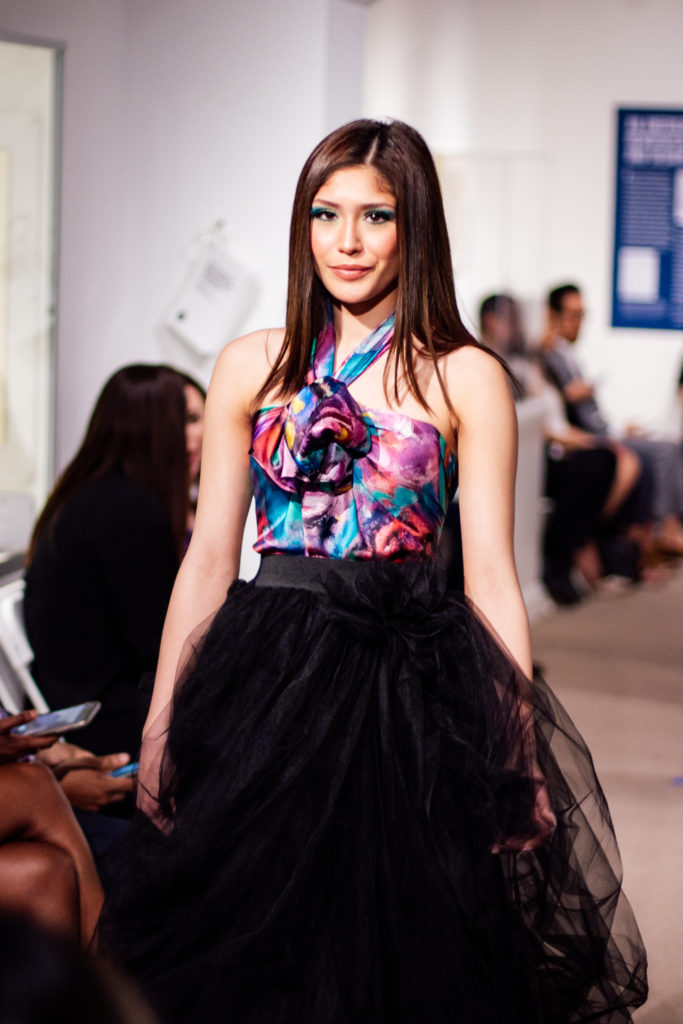 The Printing Museum, which was founded in 1979 by Raoul Beasley, Vernon P. Hearn, Don Piercy, and J. V. Burnham, is known for exploring the intersections of history, art, and technology. You will find printing machines, typewriters, and computers among many other historic items. Anne- Joëlle and Blanca's collection couldn't have been showcased at a better location, as it encompassed that very essence. "I want to thank everyone that came and helped: from the models, the photographer's and journalists, to Charles Criner, Marina Saba, artistic director, Blanca Vargas, fashion designer, and Ericka Lugnani, producer. At the end of the day it was about the fashion show, but also the museum. The story is about collaboration. You can do so much when you collaborate. Little by little you build a village."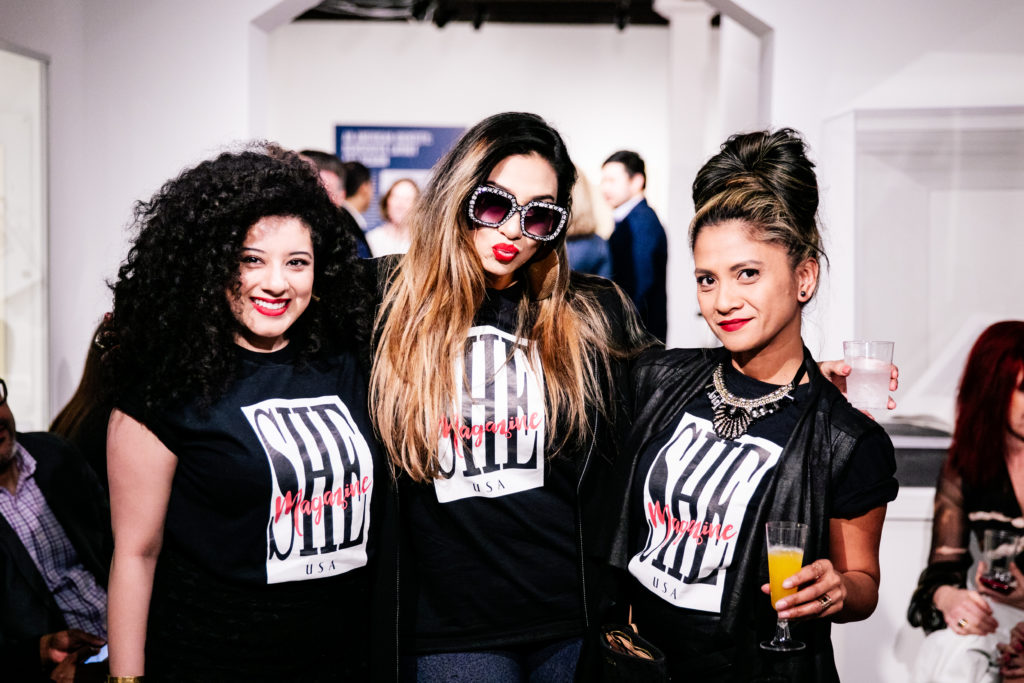 Resources:
"Houston, Texas." The Printing Museum, printingmuseum.org/.
Annejoelle.com, annejoelle.com/drupal/.
Photos by: Roshan Moayed, Gary Hufham, Gerard Harrison
Sylvina Bravo
Fashion Editor
SHE Magazine USA