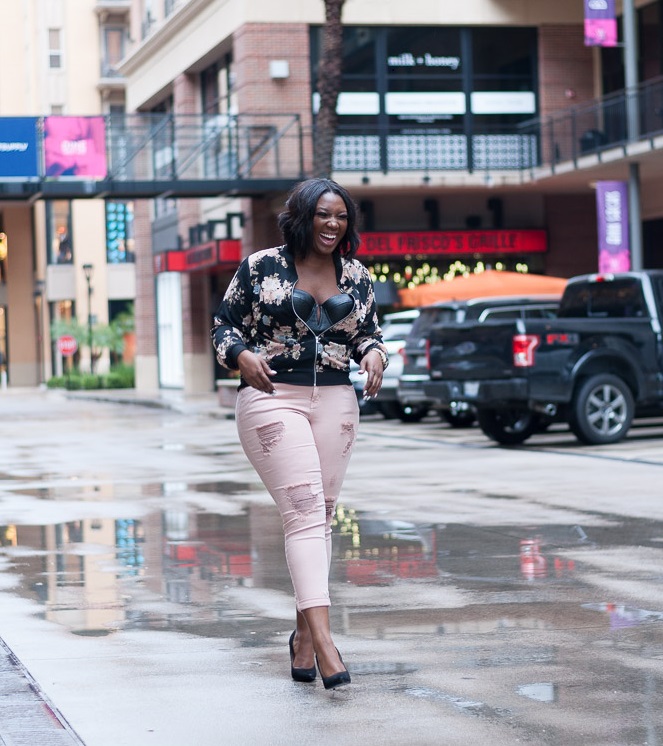 As an artist, creative, and freelance makeup artist, Kierra Lanice travels between New York, Los Angeles, and Houston with The Couture Agency, Viacom (the multimedia conglomerate that owns BET, Nickelodeon, Paramount, and MTV to name a few) and MAC Cosmetics, sharing her amazing makeup skills. There is something about her work that makes her stand above the rest: her technical knowledge. A 2012 graduate from Douglas J Aveda Institute, Kierra comes from a generation of artists. Her great grandmother was a hairstylist and makeup artist for The May Company and Warner Brothers, her grandmother a seamstress and local fashion designer, and mother with a background in cosmetology. From a young age, she always knew she wanted to be in the fashion and beauty industry. "I was always creative. I sew, paint, and sketch. In high school, I made my own clothes." By the age of 17, Kierra landed a collaboration on set with Kingdom Dreams for a Saks Fifth Avenue and Neiman Marcus look book as the hair/makeup artist. "I moved to Houston in 2014 as a transfer in through Estee Lauder. From there, I got my first gig here with Tiffany Couture, and it started rolling from there."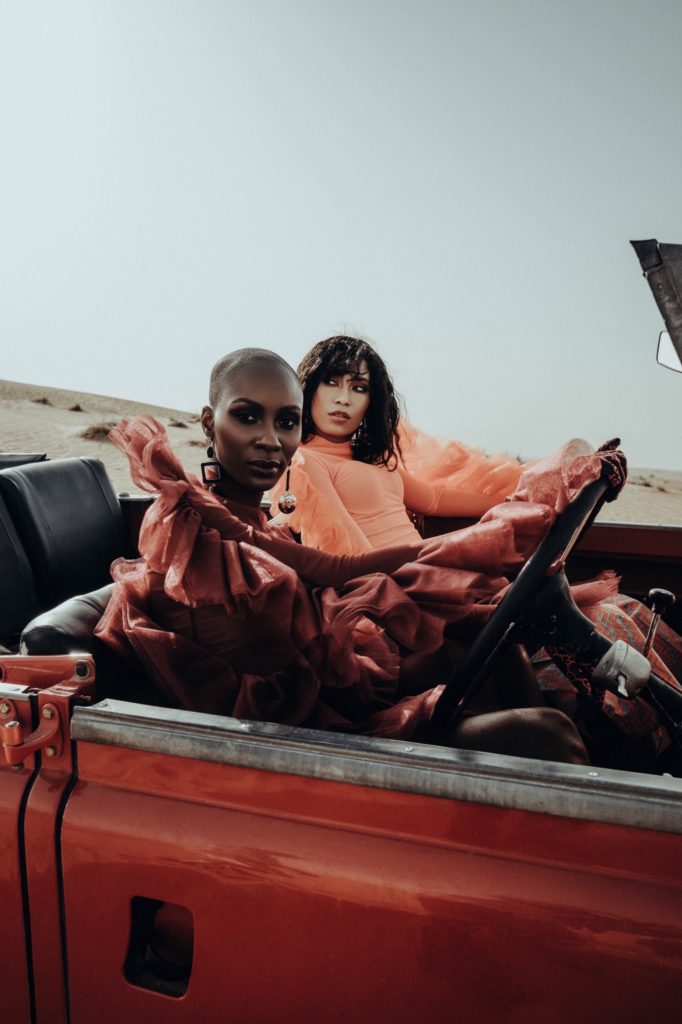 Kierra is professionally trained, and as such, she has shared a few of her tips and tricks to having flawless makeup. Invest in skincare products, drink lots of water, and invest in foundation and concealer. "Your makeup will only look as good as the skin underneath it. You only have one face, so invest in anything that immediately touches it." And 5 of her favorite essential makeup items? Concealer, mascara, brow pencil, lip liner, and lipstick or lip-gloss.  
Finally, her process to a good skin regimen:
1.) Cleanse- oil-based if your skin is dry, gel-type if your skin is oily.
2.) Tone- this will help balance the pH of the skin, remove excess oils and dirt, and often contain anti-inflammatory properties.
3.) Exfoliate- once or twice a week, if you're oily.
4.) Essence- this is like a liquid boost; it helps hydrate your face and allows your serums to penetrate deeper.
5.) Serum- Essential to addressing skincare concerns i.e. hyperpigmentation, premature signs of aging, etc.
6.) Oil- essential to nourish your face.
7.) Moisturize- Your moisturizer should be more of a rich cream if your skin is dry and more of a water-based gel or "lotion" if your skin is combination/oily. This is essential to sealing the deal before bed and before applying makeup.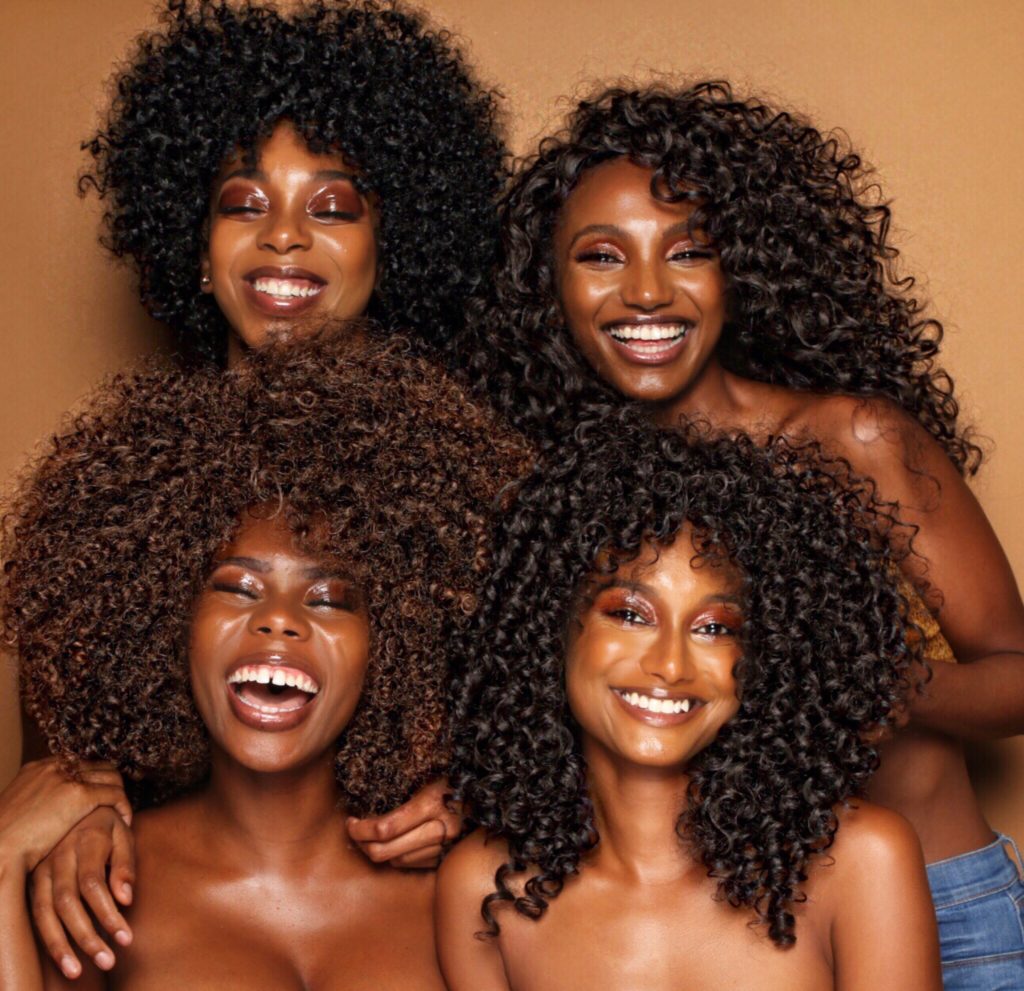 Kierra always mentions that if this is a new process for you, just cleanse and moisturize, then add a toner, serum or essence, etc. as you go. Prepping your skin is key when trying to achieve a flawless makeup look. When picking your foundation shade, she advises paying close attention to the tones in your neck, chest, and even arms to ensure your foundation creates balance. A few other things she teaches in her makeup classes is product placement and blending your nose contour faintly into your eyebrows. When contouring your cheekbones, she advises making sure that the contour product of your choice is applied to start above the ears and angled down to your lips, blending upwards to lift the cheekbone. Most importantly, apply as you look straight into the mirror for symmetry. For Kierra, she finds that any makeup product or accouterment is versatile. She has found that other than the most basic rules, there really are no rules to makeup. In essence, your blush can be used as an eyeshadow, lipstick as a blush, and so on.
Makeup should be fun, but it should also compliment your natural features. It is what completes your outfit and so much more, so being aware of how to care for your skin and how to find the right foundation shade is essential. Kierra's tips and tricks are the perfect base for anyone trying to improve their skincare and makeup routine.
Sylvina Bravo
Director of Lifestyle
SHE Magazine USA