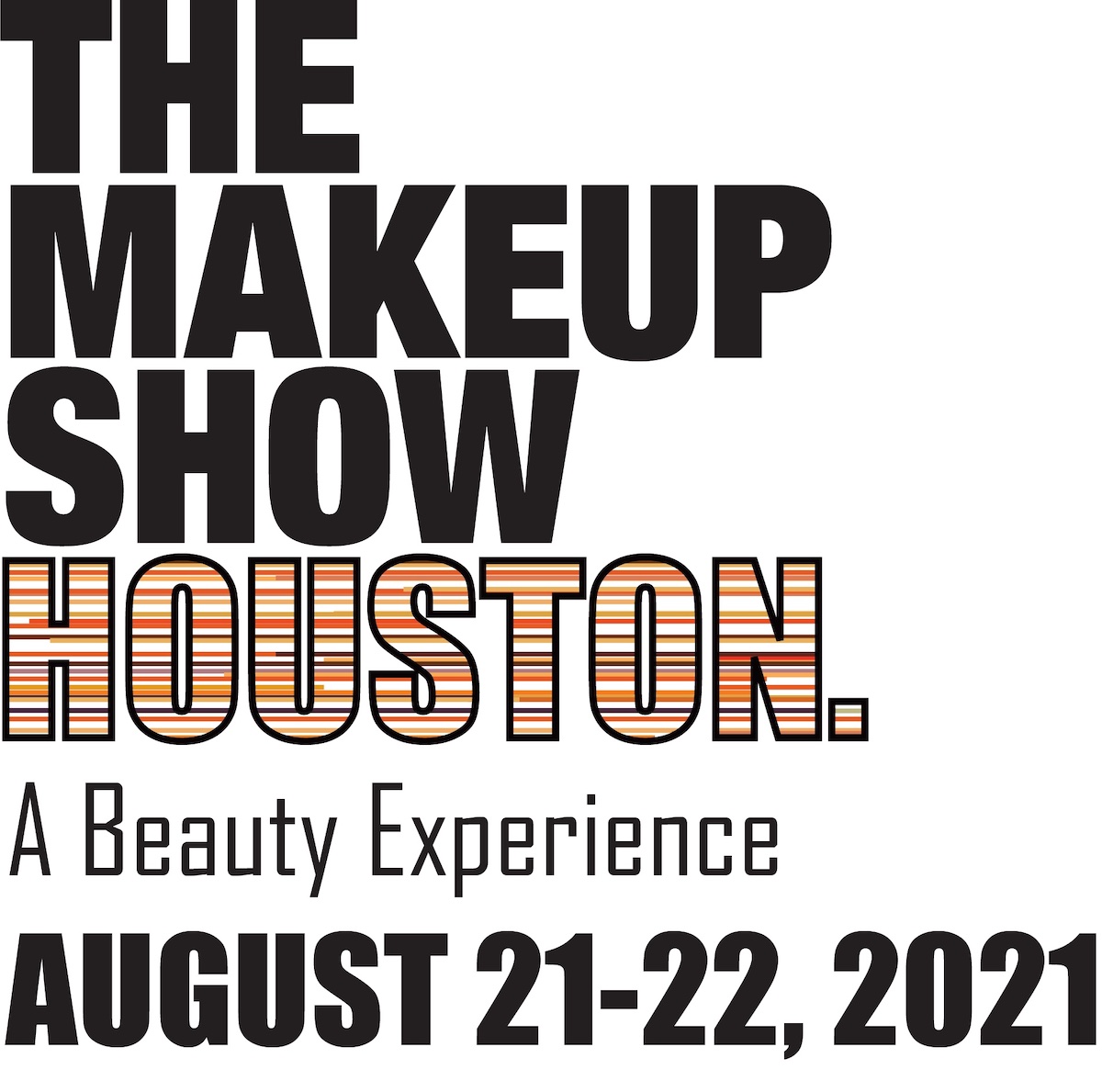 THE MAKE-UP SHOW: Houston, TX: A huge success, taken place in the heart of Houston at the Post Oak Hilton, where thousands of women flocked to check out their favorite makeup artists from around the nation. Big names like Danessa Myricks took stage for live makeup presentations!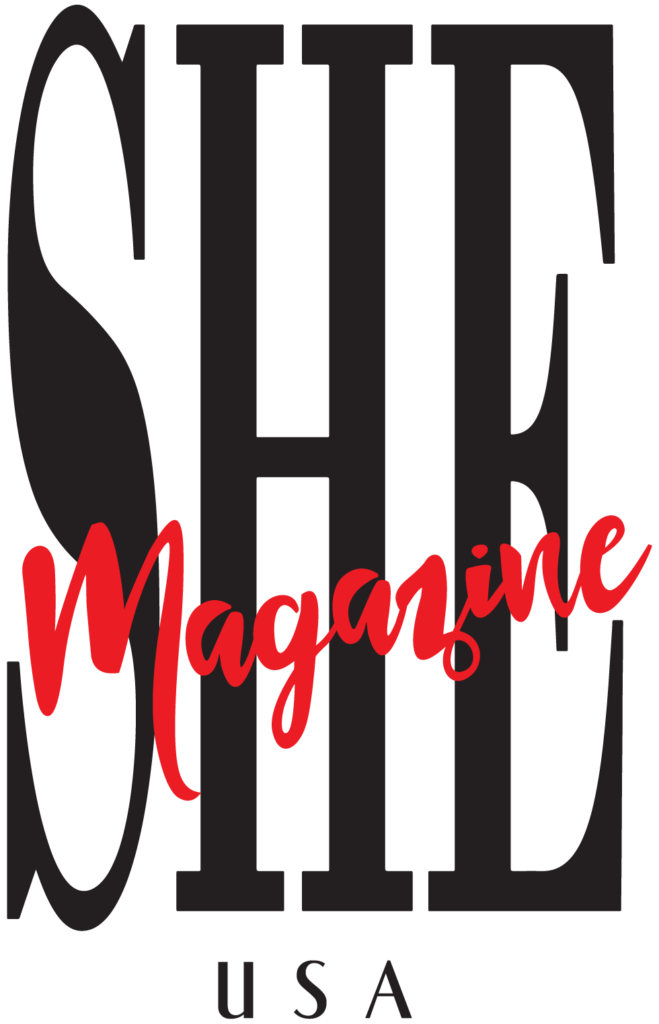 Take a peek inside what went down in H-Town at the grand Make-up Show!
Shelly Taggar, owner of The Makeup Show brought this magnificent concept to the masses 17 years ago, Shelly said, "we realized there were a lot of hair shows but not a lot of makeup shows, the makeup brands were in the hair shows but only a tiny amount, at that point we decided to come up with the The Makeup Show. We started in New York, it was a huge success the first year, and from there we just grew and now we are going to 23 states! And Europe twice, we skipped a year last year (covid)."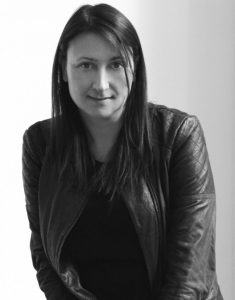 The Makeup Show is about community, education and inspiration, this show is one of the largest pro makeup events in the U.S. and together individuals from all over the world.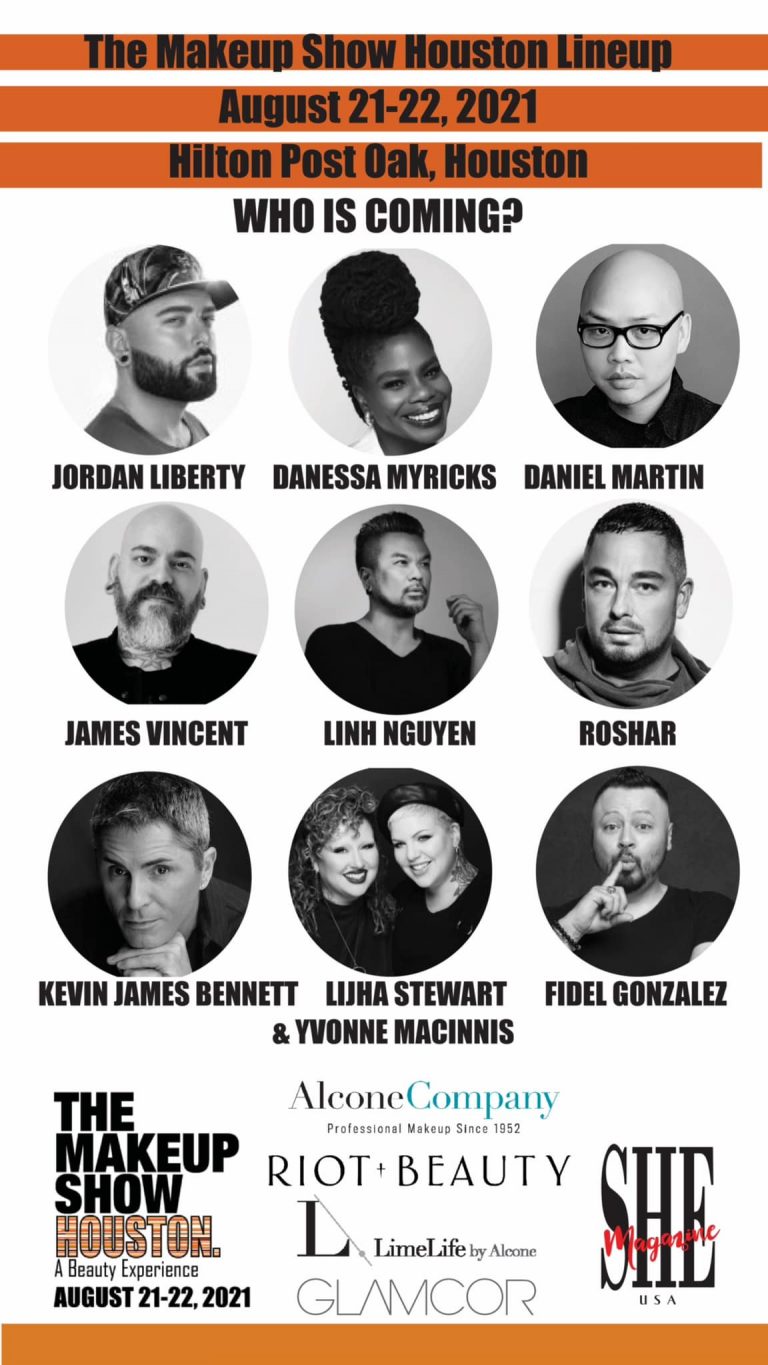 The iconic speakers at the show included:
· Making Up with James Molloy | August 21 at 10:00am – With an impressive resume that includes celebrities, international fashion and beauty and developing a brand that every artist wants, James Molloy change the way we look at tools. James will share his inspiring story and show you how he creates his unforgettable looks.
Roshar | Roshar is an international makeup artist, based in both New York and Los Angeles, with work featured in VOGUE, Harper's BAZAAR, ELLE, GLAMOUR, and InStyle magazine, among many other publications. Known for his unconventional approach to beauty, Roshar's work has become instantly recognizable through out the world.
 Danessa Myricks- As a makeup artist, photographer, and entrepreneur Danessa Myricks has mastered the perfect beauty application and image and made a name for herself as one of the most creative in our makeup industry. With the creation of her eponymous line, Danessa Myricks Beauty and her work in the studio, Danessa continues to creatively combine art and product manipulation as she pushes the beauty industry forward in both her artistry and product innovation. Inspired initially by the inner sphere of the beauty business, Danessa's career hit the ground running at the corporate level, where she discovered her true passions aligned the trajectory towards artistry.  With insight and business structure intact, she noted the highest opportunities were to alleviate the issues of cosmetic marketing for ethnic skin tones coloring the world. From fair to deep complexions, Danessa always aimed to touch all faces equally. Danessa's artistic expertise and drive enabled opportunities to work on the faces for numerous celebrity projects with entertainers from music to film and her approach to beauty ignited the desires to co-create with global beauty brands like Kiss, Benefit Cosmetics & Limelight By Alcone. Danessa  also has had multiple consulting initiatives for both prestige , pro, and master beauty brands  globally. Always ahead of the digital curve with great success she produced her best techniques into over a dozen how-to videos where devotees of beauty around the world could access professional artistry first hand. As a published author Danessa manifested makeup instruction with two books focused on contour, highlight and color for makeup artists.Currently Danessa spends her time training makeup artists and enthusiasts globally and creating her brand Danessa Myricks Beauty, a global beauty blend of professional insight and wearable cosmetics available to every makeup devotee on the planet
 Jordan Liberty | Jordan Liberty is an LA-based makeup artist, photographer and creative director. His iconic beauty and campaign work (Maybelline, Urban Decay, NYX, Anastasia Beverly Hills, Benefit, Sephora) has made him a sought-after name within the industry. Liberty and his work have recently been featured in Allure, Glamour, LADYGUNN, Xiox, Laud and W Magazine. In 2015 he received a coveted "Best of Beauty" award from Allure magazine, and was named "Artist of the Year" in 2017 by The Makeup Show.
 Daniel Martin | August 22 at 12:00pm – Acclaimed Makeup Artist Daniel Martin has been featured in British Vogue, Vanity Fair, and Harper's Bazaar, and he was also one of two makeup artists to participate in the historic "All Black" issue of Vogue Italia, shot by photographer Steven Meisel. Martin counts Her Royal Highness, the Duchess of Sussex as his loyal client, as well as Elisabeth Moss, Jessica Alba, Gemma Chan, and Jessica Biel.
JamesVincent -As Director of Education and Artistry for The Makeup Show and The Powder Group, James Vincent is fortunate enough to work with makeup lines and makeup artists at all levels of the industry. Over the years James' passion for the art of makeup encompasses nearly every genre of makeup artistry. From film and theatre, to television and celebrity work, editorial and runway work. James' expertise also includes training and product development positions and guest artist spots for such companies as MAC, YSL, Sephora, Tom Ford Beauty, Ardency Inn,  Make Up For Ever and recently Rihanna's Fenty Beauty with Kendo Brands. ames' work in the music industry spans genres with such legendary musicians as Lady Gaga, Florence and the Machine, Courtney Love, Amy Winehouse, Joan Jett and The Foo Fighters. James has had the pleasure to work with leading ladies like Liv Tyler, Reese Witherspoon and Jane Fonda, James has also been privileged enough to work with men who have made a mark including President Barack Obama.
Fidel Gonzales, or known as Fidel The MUAgrapher Photographer, Makeup Artist, Creative Director, Artist Management, CEO XiOX Magazine, Model Development Fidel started his career in the music video industry & working with many of todays top artists. He soon discovered the fashion industry, & his love for beauty and high fashion editorial quickly sparked an interest for photography. A new world opened up & he never looked back. His Lens & brushes have captured & graced the faces of super models & celebrities. Fidel's passion to make his vision come to life has inspired him to execute an entire shoot from start to end this required him to start creative directing, fashion styling, nails, hair, makeup, photography. He soon caught the attention of magazines who wanted him to execute an entire shoot. He soon started calling him self a MUAgrapher (makeup artist & photographer).
Lijha Stewart-An experienced Makeup Artist and Creative Director with over a decade of industry experience, Lijha Stewart is known for her detailed eye and creative approach to makeup artistry. Educating and inspiring all levels of artists while working as a artist and trainer at M.A.C. Cosmetics and internationally as PRO Educator and Director of Artistry and Education for MAKE UP FOR EVER. Specializing in beauty, editorial, and artistic makeup with a focus fashion and celebrity clientele. Published in Vogue Italia, Cosmopolitan, Elle, Glamor, Allure, Teen Vogue, Essence, L'officel Singapore, Glassbook, Feroce, Basic and Lucy Magazine. Lijha has acted as a contributing Makeup expert for Pop Sugar, Yahoo, Harpers Bazaar, Byrdie, Huffington Post, Refinery 29 and many more.
Yvonne MacInnis-Yvonne is a professional Makeup Artist and Educator with 15+ years experience in Editorial, Celebrity, Fashion, Beauty and Campaign. With a flair for using color and texture in unconventional ways, she is recognized within the beauty industry for her devotion to pushing the boundaries of makeup artistry, incorporating her fine art experience and fundamentals into her makeup designs. Yvonne works as a makeup artist backstage all over the world. She recently returned from Paris, where she brought looks to life for Haute Couture SS20. She contributed to fashion shows in New York, London, Paris and Milan and loves to share the insight gained over the years in this high profile position in makeup artistry and what it takes to make it to the top of the fashion makeup industry.
Linh Nguyen– Linh Nguyen brings positive energy, creative skills, solid work ethics, and a contagious sense of humor to any project. Trained in the English way of cutting and French hair dressing, Linh's expertise and speed make him ideal for television, editorial, and catalog work. From Harper's Bazaar to VOGUE, Linh has produced outstanding results for Condé Nast, Hearst and other magazine publishers. In television, he's worked for Disney, Lifetime (Project Runway, Project Runway All Stars and Project Runway Junior), America's Next Top Model & The Fashion Show, and TLC (Love Lust or Run). To round our his repertoire, Linh has a decade of profitably managing people for PR & Partners Salons as a Creative Director. His unique perspective and love for the art can be seen in all his work helping to enhance the quality of any project, represent any product or brand, and inspire any team.