Dishta Patani is making headlines with her huge Bollywood release with Salman Khan in theaters now! We got to catch up with Disha and get some detes on the 'Most Wanted Bhai,' himself, Salman Khan
.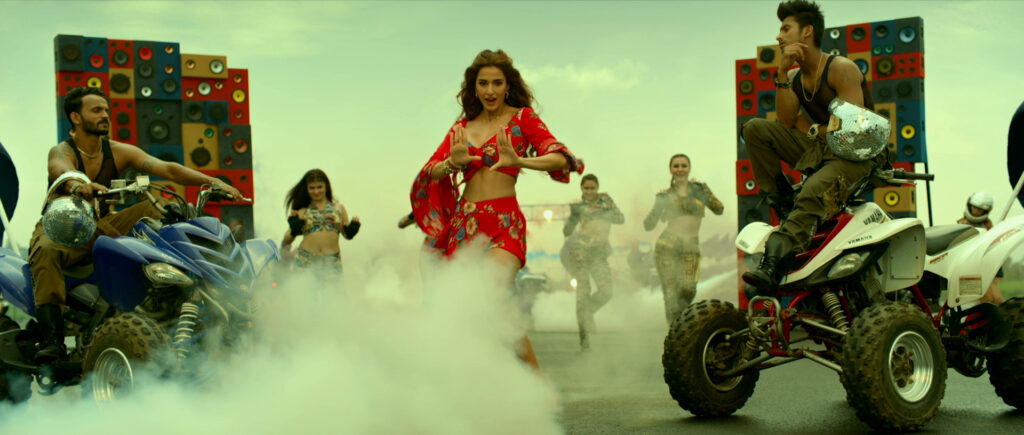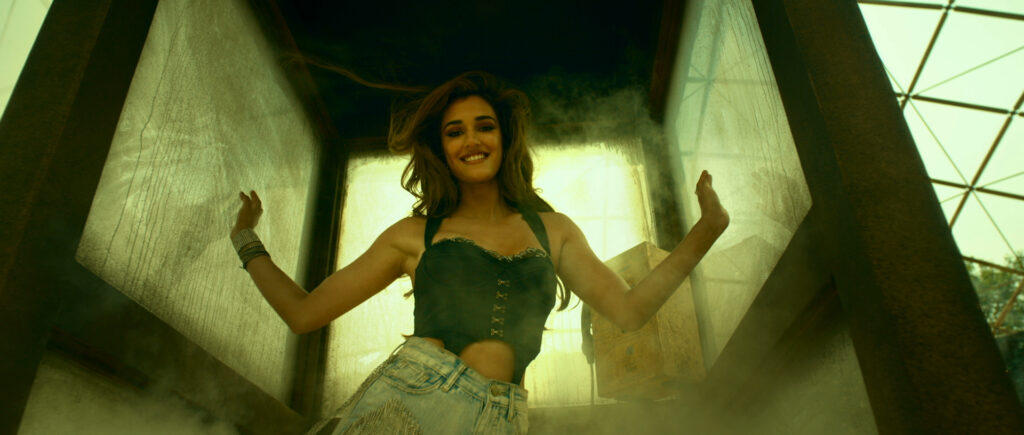 Disha Patani Q&A – 'Radhe' 
Q: We are really excited because it's been such a long time since we've seen the release of a big, Bollywood film in a theatre and just the fact that we can finally announce, "hey guys go watch a film in the theatre" is extremely exciting. How are you feeling about it, with all this publicity and promotions finally happening for a film and for a theatrical release?
Disha: I know, I'm very excited and honestly nervous too and I'm really looking forward to the audience's reaction, because it has been quite some time even for us.
Q: Fantastic, we are looking forward to it too and it almost feels like were doing this for the first time, after so long
Disha: Same here, it feels very odd
Q: Tell me about Radhe, what is the film about and what is your character in Radhe like?
Disha: The film is a full entertainer, there's action, there's dance… you know how Salman Sir's films are. It's a full-on masala film and I'm really hoping people enjoy it, especially at a time like this. My character's name is Diya and she's a very headstrong girl, she has a soft heart, and she doesn't miss a chance to help people in need. Once you watch the film, you'll understand where that comes from.
Q: You've done some great films, you've also done a Chinese film, and this was brought to my notice by my Chinese friend who I was having lunch with yesterday. I told her I am interviewing Disha and she said, 'Ah I know Disha Patani. Did she feature in a Chinese film?'. 
Disha: Yes! And we actually came to Singapore for promotions, I still remember
Q: Oh, wow you did? What year was this?
Disha: I don't exactly remember the year, maybe four years back. But we did promotions in Singapore, its beautiful
Q: You have a great screen presence, you're an excellent dancer. Are you still finding your foothold in the industry or have you carved your niche? Do you know the kind of films you want to do, where you stand? Do you recognise your forte when it comes to acting? 
Disha: Thank you that's very kind but I still feel like a struggler, I still feel it's my first film. I am always nervous but still excited every time that I have a release and I'm still finding my way. I think once you reach a level where you have done enough and you know, And, I really want to do some action genre films.
Q: Tell me one thing that you learned from Jackie Shroff on sets? What was that one thing that you learnt?
Disha: His swag! He has unmatchable swag. Just the way he talks, he walks, I mean it's impossible to recreate someone like that. He's a legend and when he's on set, you know someone has arrived. It's pure swag, it's too cool.
Q: It must almost be like when he enters the set you know you have this different aura, a very stylish aura that's on set
Disha: For sure, a very stylish aura. Very stylish and very cool
Q: Acting with Salman khan or dancing with Salman khan?
Disha: Dancing with Salman khan
Q: We saw a behind-the-scenes video and you and Salman were having a blast with the steps. He was taking you along, it was a great video.
Disha: Yes, it so much fun dancing with him
Q: Any particular story that you want to tell us about acting with Salman or dancing with Salman? Any anecdote that's on top of your mind, that you'll always remember about Radhe?
Disha: Everyday! He has an amazing sense of humour and he improvises a lot. Every day when he used to come on set we used to have a script, but on set things used to change, Prabhu Sir used to give us whatever changes that he wanted. Then Salman Sir would come and then he'd make a few changes. It was just so much fun being in that environment where so much creativity was happening. I've never done a comedy film so it was pretty hard for me to keep up with the expectations. So I think every day, and I think mostly shooting for 'Seeti Maar'! It was just so much fun, I was very intimidated, I was dancing in front of Prabhu Deva who is a god of dancing and I was just so nervous. But he was so sweet and he made sure I felt comfortable. And when Salman Sir and dances he has so much swag, it's just impossible to keep up with him with that kind of energy, with that kind of swag. So, I think dancing with him was so much fun.
Q: You're one of those dancing goddesses as well and you're fabulous in your own right, I could have learnt a thing or two dancing from you.
Disha: That's so sweet, but not at all, I'm still struggling but I hope I can dance well one day, for sure I would love that. I see all these dance videos and I hope I can dance like this one day. There are so many talented people in the world, it's crazy.
Q: Why should people watch Radhe, especially the NRI's, because they get to watch it in the theatres, it emits all the craziness around us, there's fear, there's uncertainty. But Radhe which is a complete entertainer chooses to release in the theatres and entertain us and make us happy, so tell us why should we watch it and a message for readers.
Disha: You just answered that – because it makes you happy and I feel it's very important at a time like this to be happy, to stay positive. You can just not think about what's happening around you for that certain period of time and just feel happy. And I think we really need that kind of positivity in this time especially. I just hope people enjoy our film and I hope people get entertained. Please wear your mask and follow all the guidelines and enjoy our film.
Beena Yusuf
Editor in Chief
SHE Magazine USA