In fashion, keeping up is vital. But in a time when the whole world has slowed down, "keeping up" has a new face. Virtual shows, less hair and make-up staff, masks, and social distancing. It's all part of the "new normal." Miss Pandemic living in the modern world. We see her, we must befriend her and embrace her, even if we don't like her. Lest your career is doomed. The IT girl if you will.
A year into the pandemic, fashion brands have had to make many tough decisions. Marc Jacobs opted out of Spring 2021 altogether. Balenciaga released a Virtual Reality video of their show. While some brands are still sticking to their guns, other brands, like Ulla Johnson and Batsheva, morphed their shows, now dubbed as "presentations", into editorials, drive-ins, and short videos that do their best to capture the essence of the collection. Others, such as Rick Owens and Saint Laurant showcased their collections in the most unexpected locations.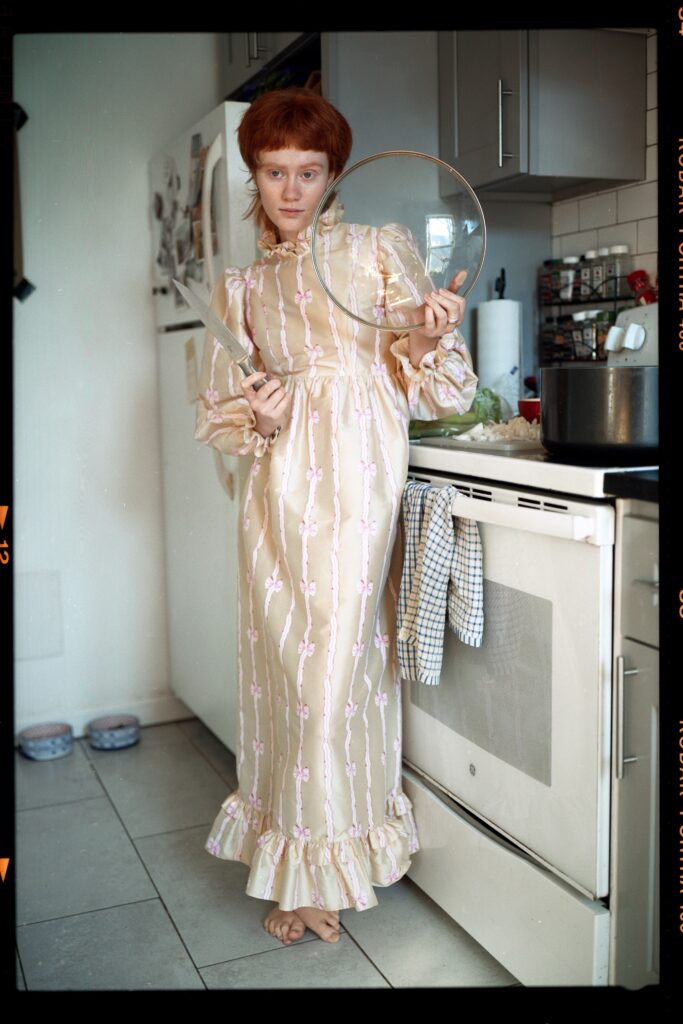 But where will the fashion industry go from here? Beyond shows or presentations, what more needs to happen? The New York Times made a very clear point last year, "runway shows are expensive, laborious and environmentally harmful. Are they still worth absorbing an entire month?" The IT girl has unpacked a ton of new truths including one that has hit the industry at large quite hard: the pandemic has become the catalyst for change.
But digital shows, or fashion presentations, are keeping the industry afloat. According to Carlo Capasa, president of the Italian Camera della Moda, "fashion weeks, whether digital or physical, create a collective energy that makes our system alive." He told WWD in a recent interview that it would be difficult for young and new brands to have "access to the market" and "interest in fashion would decrease" if shows were discontinued. Gucci and Saint Laurant are but a few brands that skipped Resort Wear in 2020 to focus on their core seasons and produce less waste. There are rumors about having fewer shows throughout this year but removing the tradition altogether may not be the best option. And it is well known how shows impact the fast fashion market.
Cheap clothing has created mountains and mountains of landfill from the high-demand for fast fashion. The pandemic disrupted that. Shopping patterns have been disrupted as more and more consumers are shopping online. The demand for clothing is at a fast decrease as people are working from home and not going out as often. Consumers are opting for loungewear which is a growing market. Retailers are beginning to close brick-and-mortar shops. According to Forbes, in a recent article, "production has stopped; supply chains have shut down. At the same time, more and more consumers are voicing their concerns about the industry's impact on the planet."
There is a snowball effect that is occurring at a rapid rate, how can we keep up? Perhaps this will be just the beginning of the new path for fashion weeks. Finding new ways to be creative is but a vague response. There must be a come to Jesus moment. As a whole, we must observe what 2021 will bring us and move with the tides to a more proactive and sustainable future.
Sylvina Bravo @thesylvie_
Fashion Editor
SHE Magazine USA