Let me introduce Ayesha Mian – as the world has been curled up in a fetal position trying to regain orientation – she has been building. It's a funny metaphor to use for her because her core work happens to be her family's construction business in New York.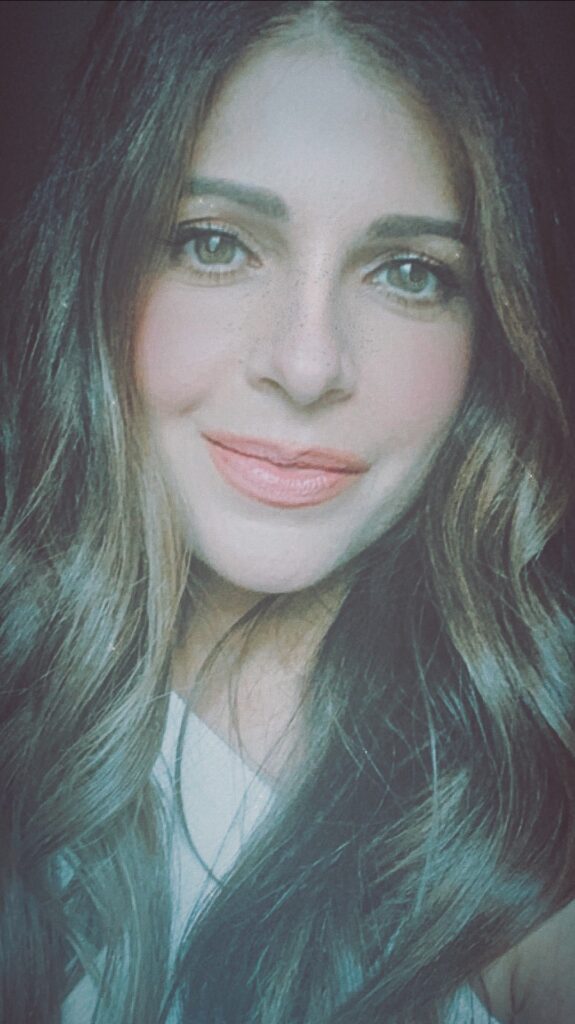 I met Ayesha Mian – a non-pretentious humble woman. As our conversation continued I realized I am in the company of a bombshell mega boss woman. Deeper into our conversation I got a boost of inspiration – I requested an interview so that I could share it with you.
I figured all of us could use a spark of inspiration in these disorienting – sometimes dark – pandemic times.
Here's what she shared:
Tell us about yourself? What is your background?
I wear so many hats – I'm into so many things – there isn't a good way to answer that. I am what you would call a serial entrepreneur.
I got married at 19 years of age and came to America. The yearning to go back to school was too profound. I created short-term goals for myself so I don't get overwhelmed – before I knew it I was graduating from the Undergraduate program at Columbia University with a degree in Filmmaking. I then joined Harvard University to complete my masters in International Relations.
It's hard enough to go back to school with a marriage and 3 kids, how did you manage to go through these prestigious institutions?
I guess in the end, my drive to be productive, to stay inspired, and to create ended up being greater than all the obstacles that I was up against.
I have always had a desire to go dig deep, push boundaries, and see what I can yield.
Honestly, I don't know how I did it, I just know it somehow got done.
Have your Filmmaking and International Relationship degrees helped you?
The overarching force in my life has always been to design and innovate.
I was the head of business development for one of the biggest Multi-Channel Networks (MCN) in Asia. Bought, created, and distributed content on YouTube and social media. But whether I'm designing a kitchen for my family's construction business, creating the hand sanitizer, or recording a song or doing an art project – innovation and design are where my heart is.
What have you been up to during the pandemic crisis?
I have been experimenting with ingredients with a friend who owns a food processing plant, and we came up with an alcohol-free, plant-based, food-grade sanitizer.
The timing could not have been more perfect – the pandemic was in full force – the sanitizers were flying off the shelves.
Even though our sanitizer was created in an FDA approved facility it took us months to test and retest. We wanted to get the highest certifications possible.
It took the next few months for us to go into getting testing and certification.
The most epic moment was when we got the results back and what we were hoping for was confirmed – the sanitizer is hospital-grade – it kills 99.9% of germs.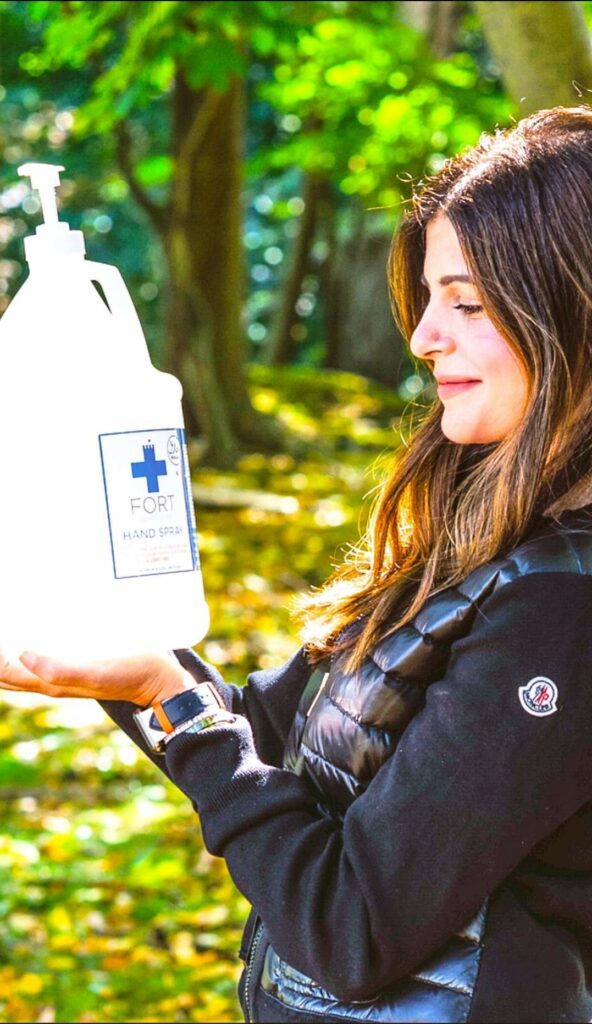 Wow, that's really cool. But there are so many well-established sanitizer companies, why invest your time and money in this arena?
Our product is very unique.
When you think of hand sanitizer – you think alcohol.
Well, this has absolutely no traces of alcohol, and it kills 99.9% of germs.
It's amazing to get such a complete level of sanitization without any alcohol.
Why is this sanitizer unique or important?
With the pandemic we all thought about the benefits of regularly using hand sanitizer – we didn't really have a choice to clearly think of all the negatives – there was no other option.
For example, you can't put an alcohol-based sanitizer in your child's backpack, you can't spray your pets with it.
Alcohol is flammable so you must be careful going near a flame with it on.
People worry about alcohol poisoning with it.
Sanitizing hands can be a painful experience for those with eczema and other skin conditions/
I know it can be very painful for me to use alcohol-based sanitizer even if I have a tiny scratch on my skin – but I would still do it – there is no choice if I want to be safe.
This sanitizer is a game-changer. It will open up our world.
How will it open up our world for us? What are its uses?
This is the very first time we have been given an option to have an alcohol-free, animal-free, vegan, non-chemical, food-grade, sanitizer.
There has always been a huge need for something like this – with the pandemic it has just become an essential discovery.
You can wash your vegetable with it; clean your counters with it. You can clean your child's nursery – their favorite toy that they take all over the world with it.
You can use it for your pets' little paws, your face mask, your makeup. You can use it on the go or at home and work.
There are so many people with sensitive skin that have been bearing through the pain using the alcohol-based sanitizer because there was no option – well now there is.
You name it – the possibilities are endless – we'll keep discovering ways to use it.
So when can we get our hands on this sanitizer?
We are doing our best to launch it as soon as possible. It should be available in a few weeks.
It's almost too good to be true – how can people be sure of its effectiveness?
Yes, it was unbelievable for us too – we are just as floored as you are, and just as excited too.
We have been so done with our homework and we are so confident you can trust our sanitizer that we welcome cross-checking.
We would love to do anything we can to answer any questions and concerns.
What have you learned from this journey? How has it changed you?
This journey has reinforced my belief – if you put your mind to what you want, things start going your way.
In the beginning, it may be hard to see how it will happen, but with a strong intention, things just start happening for you.
I am a perpetual learner. I believe all experiences have some learning in them. I am open and tuned in to learning more as I set off on this new venture.
People love to stand behind companies that support good causes. Do you have some charitable initiatives in mind?
These are so many causes that are very close to my heart, I find it difficult to associate with just one – there is so much I want to do on so many levels.
I am from Pakistan. I have seen things in my homeland that are in dire need of attention.
I have worked with the CHAL Foundation – they make prosthetic limbs for children who are born without limbs or for that lose their limbs because of landmines and other accidents.
My father is on the board of an eye-hospital where they treat people that are blind for free.
I have a school in the village where I'm from – we teach 250 girls vocational training there so they can support themselves.
There are some other Non-Government Organizations (NGO's) that I am excited about supporting.
This is just the beginning – I am very excited to see where this goes and how we can keep finding ways to make this discovery a benefit for all.
Sanya Bari @sanya.bari
Therapist, Coach, Relationship Expert, & Lifestyle Blogger
SHE Magazine USA