I've always been drawn to fabulous finds. When shopping, I normally look for high-quality pieces that will last. Growing up in Austin, we didn't have access to designer brands. The closest we got to designer was Neiman Marcus Last Call. Fun fact – we didn't even have a Nordstrom when I lived in Austin. I think Barton Creek Mall finally got a Nordstrom 2 years after I moved.
I learned about designer brands during my freshman year of college. Of course, I knew bigger designers like Louis Vuitton and Gucci, but I had never heard of Valentino or Chanel. My first job in Houston was at the Galleria – Dillard's Post Oak. During my lunch hour, I would walk through Neiman's and Saks. I would stroll through the aisles with amazement at the well-crafted designer pieces. It was a lot like art to me. The craftsmanship blew my mind.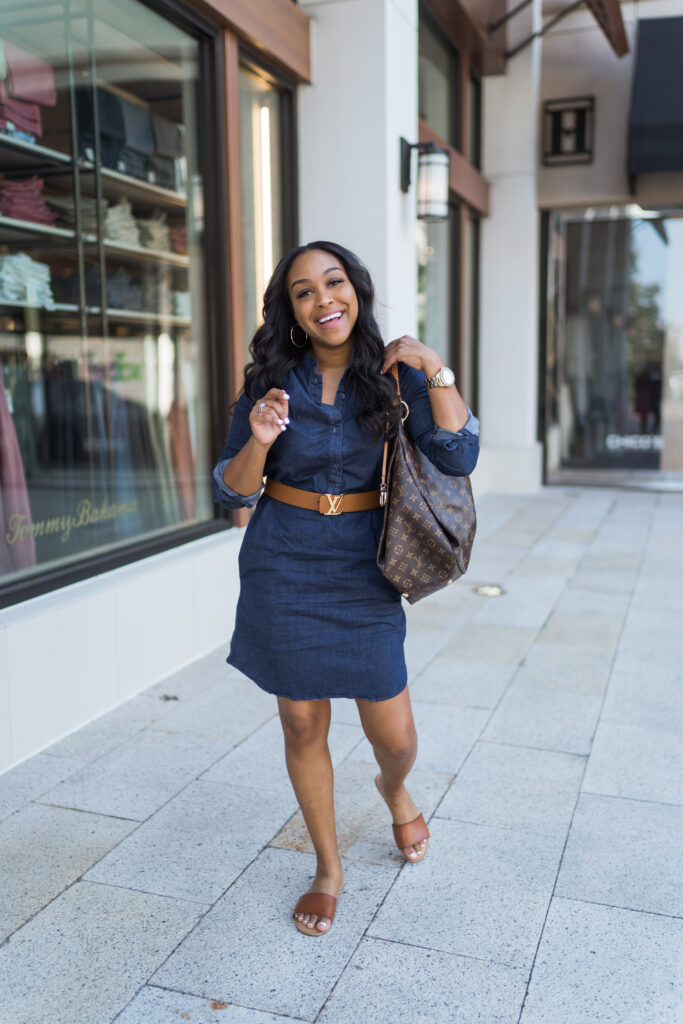 Over the years, I've learned a lot about high fashion and decided to share a few things to help you while shopping. Here are my top 5 things to consider before buying designer pieces:
Is this a timeless piece?
I've said it before and I'll say it again, timeless pieces never go out of style. Think of your classic items like a white button-down, black wide-leg pants, a gold watch, or loafers. These items don't require annual refreshing. You're likely to have timeless pieces for a lifetime when they are well taken care of.
Can I afford this right now?
A good rule of thumb is to not buy anything that you can't pay directly out of your checking account. To take this to another level, I'd say avoid buying designer pieces if you don't have at least 3 times the amount in savings.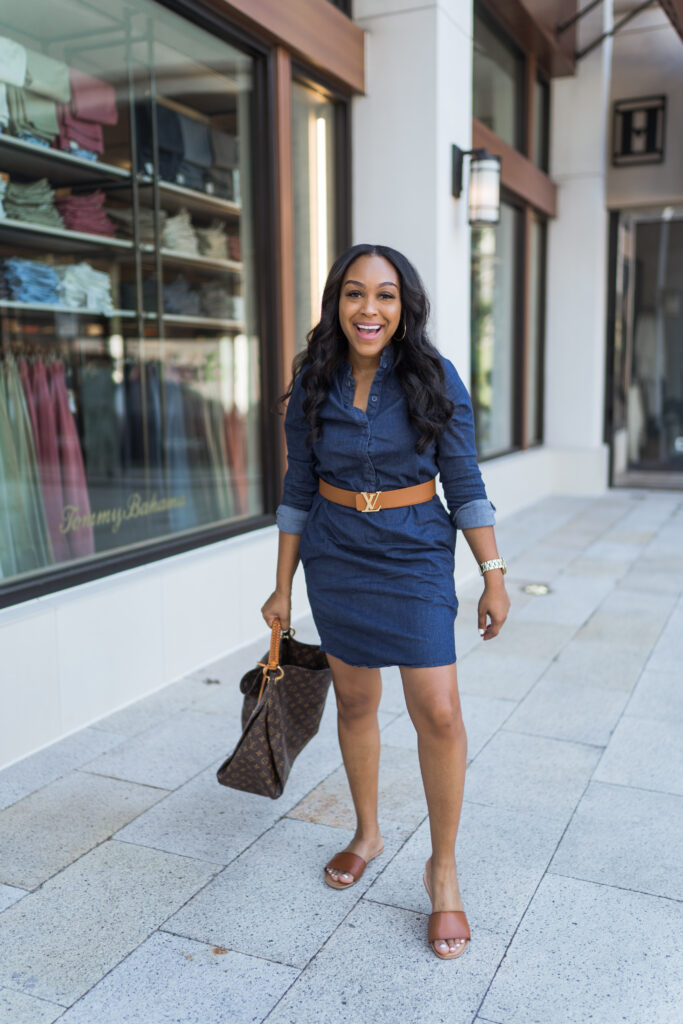 One way to afford designer pieces is to save up for your desired item and create a sinking fund. Sinking funds are designated savings accounts for your desired need/want. Example: You can start saving $500 a month towards a car, boat, appliances, cell phone, vacation, or Chanel bag until you have enough saved for the item. This helps you pay cash for your item and avoids racking up credit card debt.
Bonus tip – use your credit card to purchase the item and pay off your statement within the same month. This will give you an opportunity to snag points if your credit card has a rewards program and helps boost your credit score by paying off the bill on time/early.
Will this item be current in 5-10 years?
Longevity is very important, especially when buying designer. Generally, high fashion pieces are quality items with the potential to last the test of time if properly cared for. I'd take that a step further, by emphasizing that selecting classic items over trends will always keep you current.
"Fashions fade, style is eternal," One of my favorite fashion quotes from Yves Saint Laurent. When buying designer, think about the next 5-10 years. If you can't see the item lasting long-term leave it on the shelf.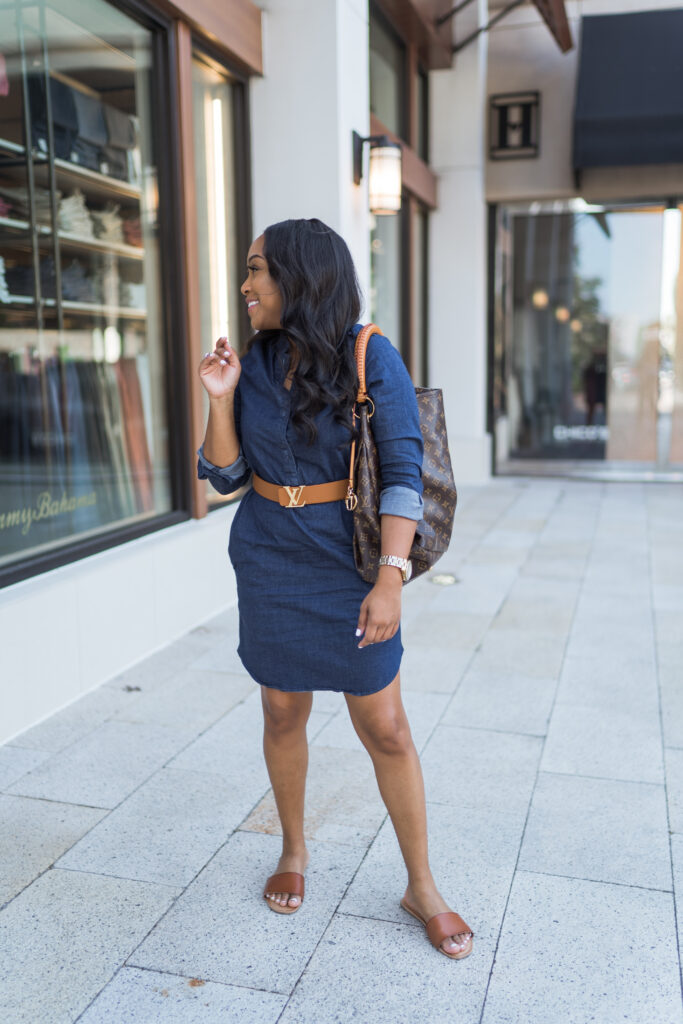 Stylist tip – Avoid paying full price for trendy items. Snag your favorite trends from designer sale stores like Nordstrom Rack, Off Fifth, Last Call, and TJ Maxx.
Do I have something similar already in my closet?
Avoid duplicates in the same color. If you already have a pair of black red bottoms, try to avoid the same pair. Look for a pair of black patent Louboutin's or a leather pair with a different sized/shaped heel. This helps you avoid snagging the exact items repeatedly.
Can I pass this on to my kids or loved ones?
Think of your pieces as keepsakes for your littles or loved ones. Buy classic pieces that can be passed down for generations to come. Example: a nice watch, a leather handbag, or diamond jewelry. You'll always have a return on investment if you keep this in the family. Plus, it will give you great pride to know your family has a little piece of you within their home. Be sure to explain to your family the significance of the piece so they understand that it's invaluable and should not be sold or given away freely.
Do you have any designer pieces? If so, what are your favorites? I linked some of my favorite high fashion handbags, shoes, and accessories below
Stacy Davis @stacythesurvivor
Fashion Blogger
SHE Magazine USA