As protests continue around the US in response to the murder of George Floyd, there is much that needs to be noted. The fashion industry and subsequent non-black influencers and models have been fairly quiet. In a recent post by Diet Prada, they note that "brands of their scale have typically remained apolitical in their communications as the goal of maximizing profits by not alienating customers." But when a brand or persons actively uses the black culture and black aesthetic for their own pleasure and financial gain on a global level, the question remains as to why they have been silent.
Influencer Jackie Aina stated on her Instagram stories: "So just as much as y'all love hanging out with Ty Dolla $ign, Saweetie, and Blac Chyna, can y'all actually say something when black people are being brutally murdered by cops. Donate to the families affected by this stuff. Revolve, Pretty Little Thing, Fashion Nova. The memes you guys are posting on your pages are just not gonna cut it. Do more. Don't just be present when it's time to be lit, on the 'gram." The calling out didn't stop there. Fashion model Makayla London called out Fashion Nova under a sponsored stating: "Dear @fashionnova, as a brand I signed a long term contract with, advertise and co-sign online, why are you silent during this tragic time in our country? Where is your voice for us when you benefit largely off black influencers?"
Reposts are a common tactic but often times can seem very generic and tone-deaf. The latest IG story craze has been a text chain that says to "Tag 10 accounts you know that won't break the chain, #BlackLivesMatter." It often feels like performative activism or a trend. Fighting for black lives shouldn't be a trend but a call to action. We have seen many influencers, including Kylie Jenner, participate in this chain. Brands like Fashion Nova, Pretty Little Thing, Public Desire, and Revolve have all shown their version of solidarity through a very generic post that felt like it was put out for all to see because they were challenged to. Again, the question remains.
In the same week that Louis Vuitton worked with many top influencers to campaign their latest handbag, two Louis Vuitton's in Portland and Los Angeles were looted. Diet Prada, bringing both events to their follower's attention, posed a few important questions and points.
"In the influencer realm, we've seen certain figures who have supported the #JusticeForFloyd movement relegate their coverage mostly to a few Instagram stories. Amidst the COVID-19 outbreak, we saw many of them cheer on their favorite brands when they pivoted their factories to produce hand sanitizer and masks for the greater good. But in that same spirit, could they not dedicate more of their social media property in support of the #BlackLivesMatter movement? Where is the line drawn between prioritizing public health vs. human rights? Can we expect them to disrupt their laboriously crafted Instagram feeds to stand further in solidarity?"
Later, the brand released a video commissioned by Virgil Abloh, creative director of Louis Vuitton, of a young black model riding a horse. Many followers praised the video, but other followers were confused and questioned the brand's motive to remain consistent with their aesthetic.
This isn't a cancer exclusive to the US, it is in every country and every city. It has been going on for far too long. In no way should looting or any form of violent action be condoned, but it's not about looting a Louis Vuitton or an Adidas, it's about black lives mattering. So, when a light exposes French, Italian, American, and Spanish brands for not speaking up, or models that walk for these brands, or influencers that work with these brands, yes, a response will be awaited. In all actuality, a response isn't enough. Action is required to give space to the black community. A seat at the table in every industry.
To end, I asked TV personality and journalist Ashley Dunn on her thoughts: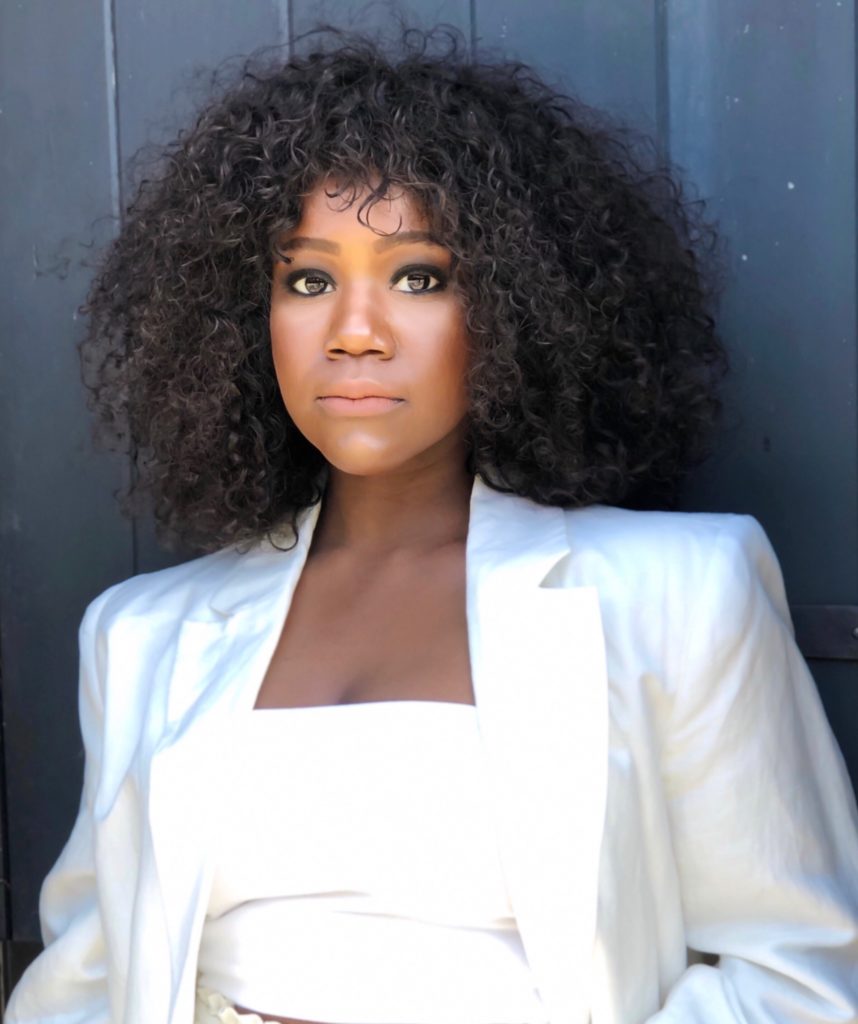 "I feel like we as a people always want to keep the peace, we don't want to ruffle any feathers. Within the past month alone, we have seen how when we are doing things that were not ruffling any feathers, ended in death.

We are tired! We have been asking, protesting, talking, meeting, organizing, and strategizing for years and years. And what, we are still followed in stores, still judged, still treated unfairly.

People actually thought that 'oh because we elected the first black president' that racism had somewhat come to an end. WRONG!

We see racism now more than we have before, it's blatant and it's in your face. It does not surprise me one bit that businesses and brands and white people are quiet in these times. They were hoping that it would blow over after the arrest of now-fired Officer Derek Chauvin, but it didn't. The people and ultimately the world have spoken out against the complete disdain for black lives at the hands of the police.

I thank the businesses and brands that have spoken up, but speaking up and posting a photo or quote is simply not enough. It is time for these companies to hire black and brown people. DO MORE than post, organize within your organizations and come up with ways to have more visible representation. We have proven that the black dollar matters, our culture matters when it benefits their bottom line. They have a duty to hire us and stand with us as we move forward. We should not still be talking about representation; we should have representation in all areas of business.

Brother George Floyd's murder was the straw that broke the camel's back. Black people have been battling two viruses in this country and the one we've been battling for over 400 years, again took center stage for the whole world to see. We can't go back to normal, normal didn't work for us. This time is different! We have to create a space in this country where we are treated equal and until then, we will continue to make our voices and our demands heard.

Until Freedom."
Sylvina Bravo (@thesylvii)
Director of Lifestyle and Fashion Editor
SHE Magazine USA