Fashion week calendars have been canceled, trends that we prepared for have been replaced with masks and loungewear, and many of our favorite retailers have filed for bankruptcy, closing hundreds of stores nationwide. On Friday, May 22nd, in the middle of the chaos and uncertainty, we saw the worlds of fashion and tech collide when 29-year-old, self-taught designer Anifa Mvemba debuted her revolutionary 3-D fashion show via Instagram Live.
Her contemporary RTW brand Hanifa, debuted a new collection called Pink Label Congo. The presentation was in the form of a documentary with Mvemba prioritizing social responsibility and bringing awareness to the experiences of underaged children working in coltan-mines in Congo, where she is from. Coltan is used to produce products like smartphones and electric vehicles, and over 60% of the world's production of coltan occurs in the mines of the Congo. In her pursuit to shed light on the harsh conditions in which children are working under, Mvemba designed the Pink Label collection to support and benefit the families most affected by them.
And then it happened. The show begins with full-figured, body-less, models strutting down the virtual runway in a full range of motion. With an emphasis on detail, color, and prints, the Congolese-inspired collection draped the body-less model's curves creating the ultimate 3-D experience.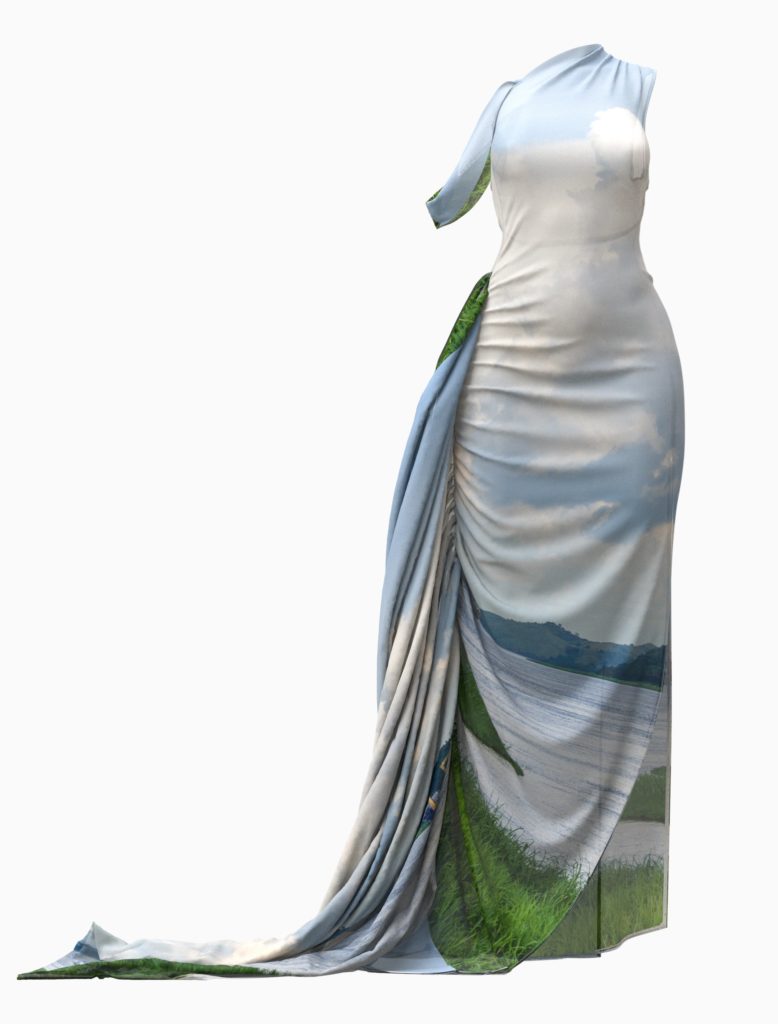 One of my favorite pieces from the collection, is Mai's Maxi Dress, according to the website's description. "… embodies the gentle confidence of the Congolese people. The off-centered collar elegantly draws eyes to your neckline. As Mai's silk georgette flows over your hips, the subtle placement of the green grassy hills calls out your power within. This feminine design was created to flow like the rivers of Congo…where the Atlantic Ocean kisses the land."
Limitless, feminine, and innovative…the incredible designs, cultural representation, and overall experience were absolutely surreal. This seamless digital fashion show was a groundbreaking display of what very well could be fashion's new normal.
While the show literally broke the internet and Mvemba has been sparking quite the revolution, how will the fashion industry prevail from this moving forward?
What does this mean for the future of industry models, stylists, hair, and makeup artists? Will they be preserves for only high-end fashion houses?
Will fashion week ever recover or will 3-D runways be the new global standard?
What about the potential for body positivity and inclusivity by redefining the industry standard when it comes to body types?
So many questions with answers that only time will give us. All we know is the future of fashion is female… and she's a Black Millennial named Anifa Mvemba.
Kierra Lanice Wray (@kierralanice)
Fashion & Beauty Blogger
SHE Magazine USA