Comedian, actor, radio personality and Physician, Danish Ali continues to entertain the masses with his hysterical satirical videos. Topics that relate to everyday Pakistanis and tap into emotions that people may be thinking in their heads but do not say out loud.
Ali's most recent video went viral with more than 24 million views in only 48 hours and 30 million views today and counting! Bewildered Ali said, "I had no idea the video would have this many views and excite my audience as much as it did!"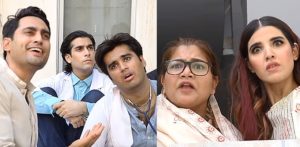 This video is called "Rishtay ka Soda," which translates to, "selling prospect male suitors for marriage." Starring Hareem Farooq and Ali Rehman Khan, the video is about the reality of finding the right suitor in the eyes of the mother and daughter. In the video, a mother and daughter duo evaluate and judge men based on their salaries, looks, dancing skills and place of residence.
Although the feminists would be happy with this skit, as it depicts women empowerment by showing the women deciding whom she wants to marry while picking through an array of men, as the seller (Danish Ali) reads off each mans financial status. By flipping societal norms, Ali achieves to get his message across, until the end of the video where it  takes a comical (yet realistic) turn.  The mother chooses the man who has the Canadian (Eh?) citizenship, owns factories, and lives in the affluent part of town, but has…wait for it…a murder charge! Reality check at it's finest!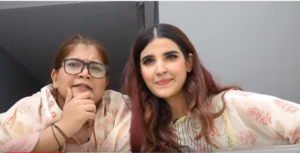 Ali's videos are 95% in Urdu (Pakistani national language) but anyone with a sense of humor can relate to his skits or have had people that resemble the exact characters in his parodies. Comical videos such as: a friend who gives terrible directions, a friend who never stops talking, or doctors who love to diagnose their patients who have the simplest problems with the most complex ailment. Ali has a skit for everyday normal situations but his satirical twists leaves his viewers in tears from constant laughter and wanting more.
"Rishtay ka Soda," took about 3 months to produce. Ali states he's been sitting on this skit for a year until he finally decided to bring it to fruition. After production, Ali's team shows his clips to focus groups, for them to analyze what should be omitted or added to better relay his message. Ali says, he's a family comedian who wants to spread awareness in a light manner by also inspiring the youth to do the same.
Mission accomplished.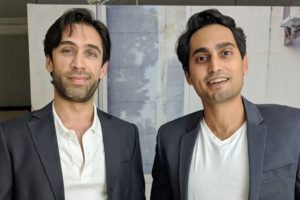 Danish Ali promotes Heer Maan Ja in his skit
Subscribe to Danish Ali's Youtube Channel Here: https://www.youtube.com/user/danishalishow
Beena Yusuf
Editor in Chief
SHE Magazine USA