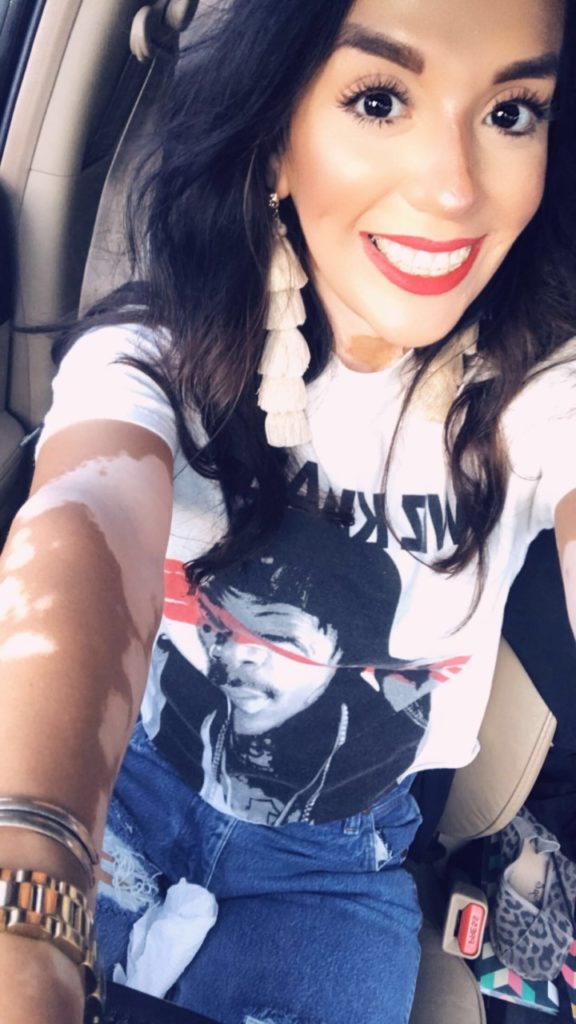 Ohhhhemmgeeee loves!!   How are y'all doing today?! My name is Lucy! I am the new fashion blogger for SHE Magazine USA. Let me just say, I am ecstatic to be here on this platform sharing my love for fashion. Here's a little about myself. I was born in Monterrey Nuevo León, Mexico. I have one little sister whom I am super close to. We are kinda like twins, in the sense that we have the same sort of bohemian style and we are the same size in almost everything including shoes. I also have three brothers. It's so amazing having four siblings! I love our family get-togethers as they always feel so loving and welcoming. My family came here when I was about 7 years old and ever since I was a little girl I have been in love with fashion. I remember trying on my moms vintage pink fuschia sling-backs every time she was not around. I also loved staring at my mom when she would wear all her cool dresses and awesome accessories. She would top it all off with bright red lipstick. I always told myself,  "someday, I will be as fashionable as Mami." Little did I know, I would end up choosing fashion as part of my career. I wish everything would have been so easy as that, but one tiny thing happened before it all began.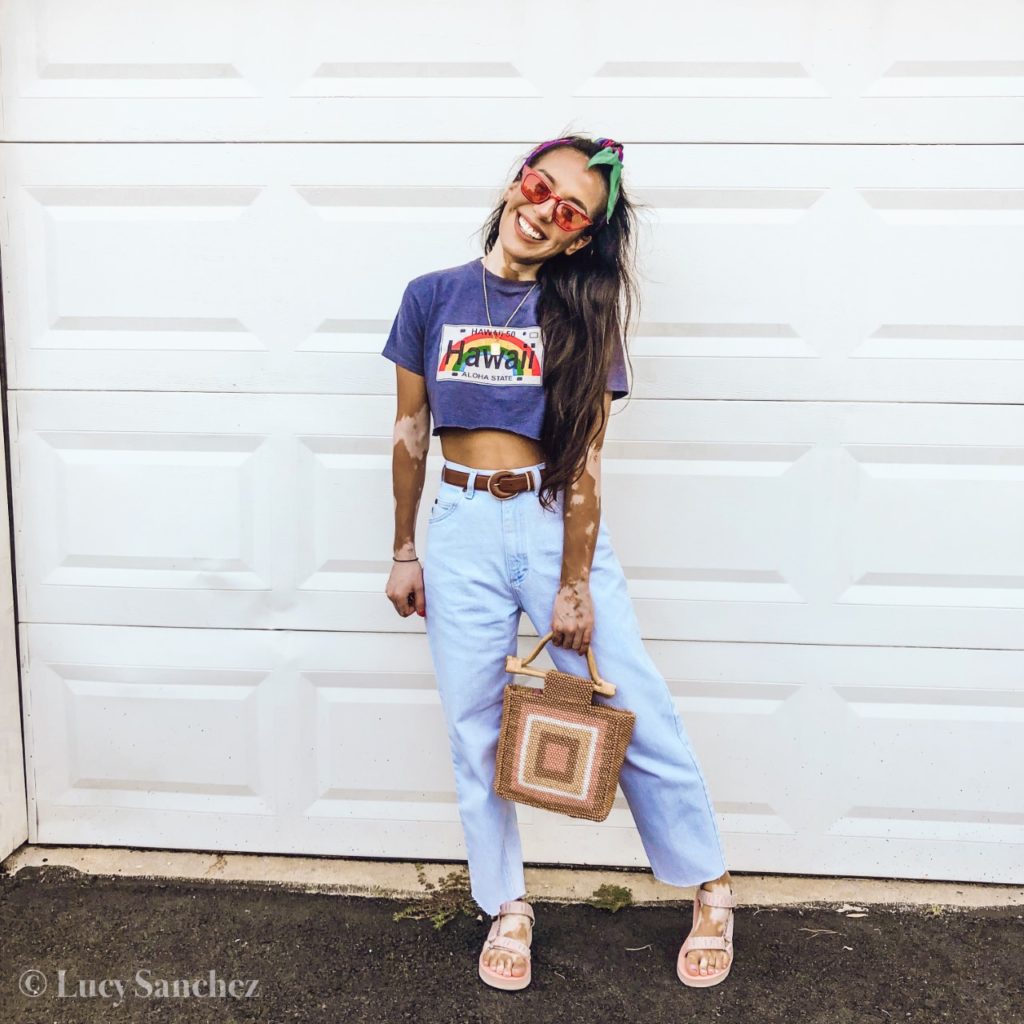 When I graduated high school I started to develop a skin disorder called vitiligo. I was very self-conscious, that even in the hot summer days in this humid, Texas weather, I would choose to wear sweaters and long sleeves. I always wanted to be covered up and could never be seen bare-faced anywhere. It was a very drastic time in my life because I was at my prime and I let vitiligo get the best of me. Anywho, time passed by and little by little I became more comfortable in my skin. Not completely but almost. One day, my friend asked me to apply to Michael Kors to work with her. In my mind, I always had seen the girls at Michael Kors and thought they were amazingly beautiful and up to a certain standard. I said ok, and I applied. Long story short, working at Michael Kors got rid of me feeling self-conscious, believe it or not. I know it sounds funny, but in my mind, I thought, "working here, people will not stare at me like in public places, they will see me as I saw them before I started working there." And ta-da!!! That was it. Self-conscious no more. Now here I am! Being super fashionable like I was always meant to be.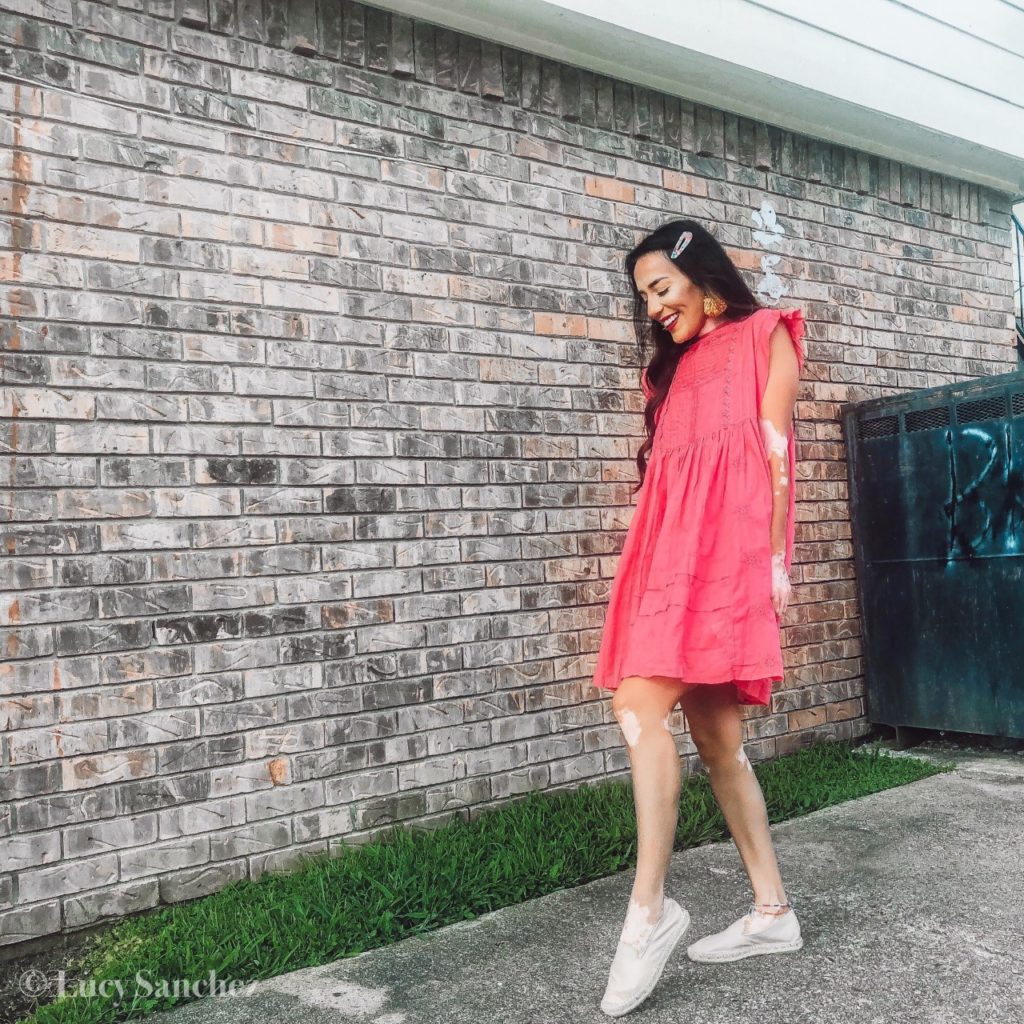 I go to school at Houston Community College for Fashion Merchandising. My dream is to work for Free People as a buyer and someday, own my own boutique (either a high-end vintage boutique or just a bohemian type boutique). I love to thrift shop a lot and I probably know some of the best places out there in Houston and surrounding areas to shop at. I love to modify clothes I've "thrifted" and sell them. I'm all for the green fashion movement and the sustainable fashion movement. There are a lot of cool pieces out there just waiting to get a second chance. I also love to sew my own high-waisted shorts with a vintage sewing machine my dad got me. For hobbies, I guess you can say I love going thrifting or antique shopping. Anywho, I am looking forward to talking to everyone and sharing tips and everything fashion! Hope every one swings by to say hello!!! Have amazing day babes!! And always walk in love!
Lucy Sanchez (@fashionably_thrifty)
Fashion Blogger (hippielovefashion.theblogpress.com)
SHE Magazine USA