Woah!!! 2018 has definitely experienced its chart-topping hits and complete, utter hot messes that not even I could be compared to (I'm not that bad!) With this in mind, there are definitely style points that will be accentuated in the next year, and some that will be ditched. I am here to give my fortune teller prophecy calling on the fashion gods to tell what should be kept as prime real estate in your closet and what should be posted on Ebay.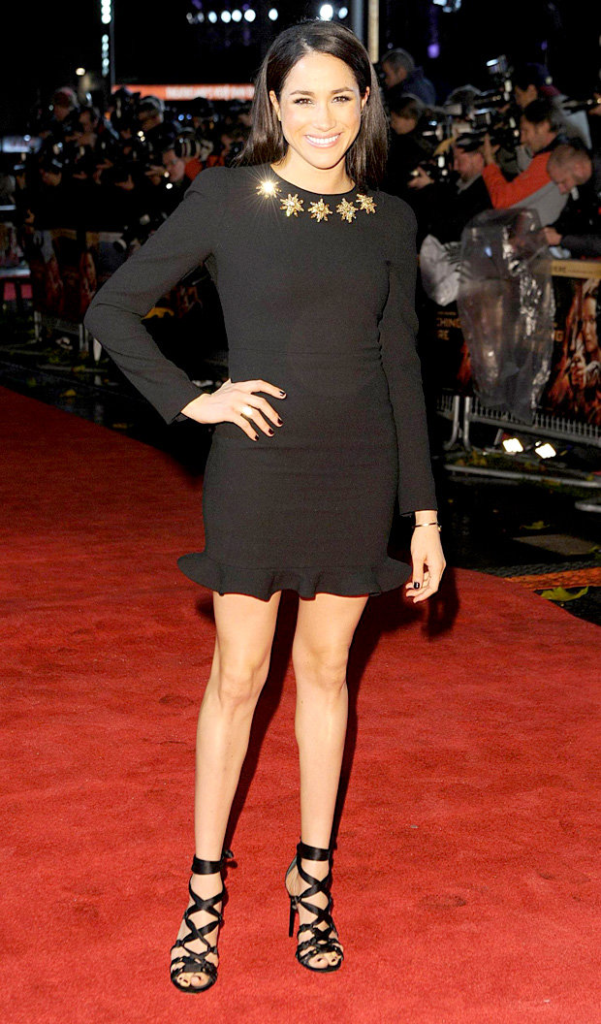 In wanting to give credit to where credit is due to the diva who started this trend, Ariana Grande, came into our lives with a higher than heaven ponytail and the trend that has infiltrated in our lives. The thigh- high boots. Some of you do not want to be scandalous in reference to the connotations this trend brings. However, a pole being installed into your house is not needed to rock this trend. One of my current girl crushes and who has dominated 2018, Hailey Baldwin, rocked every bone in my body in being gorgeous in the 90s Nirvana style. She wore these stellar, high fashion black leather stilts paired with light blue skinny jeans, black tailoring, and a beanie. Maybe, Ariana should take notes to make her usual sweatshirt game better from the leggy bombshell. And can we do a special mention for the queen we all need right now. Miss Michelle Obama rocking sparkly Balenciaga boots with that citron draped dress being the Statue of Liberty that she is. To bring it back to Ari, we all still under the spell of the 90s. My theory relies in people being obsessed with the period 20 years ago with a 5 year give. So like Troye Sivan sang, you can go back to 1999.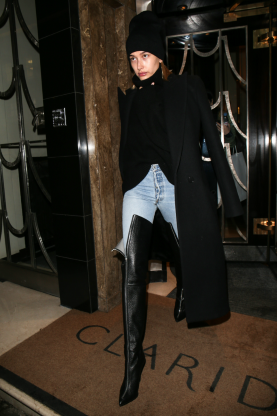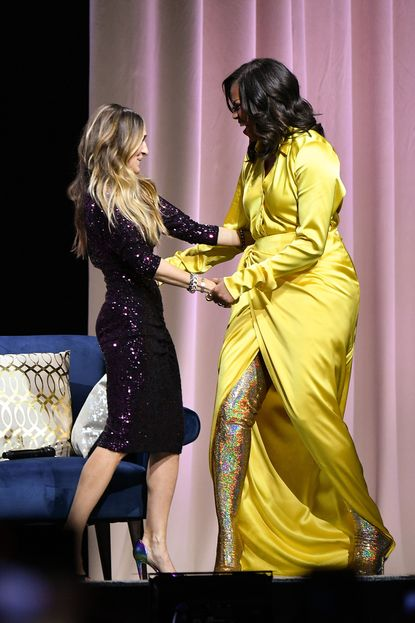 My next case makes me want to give a Sharon Stone in performing the leg cross maneuver with wearing the LBD. This is not a basic moment and can be quite powerful. Just in scrolling through popular star moments, there were plenty of the beloved cocktail moments recently. Chloë Sevigny was seen spotted in the NYC wearing a long-sleeve velvety version blazoned with shining stars of embroidery. Even though I do love this trend, I just hope people do not go only crazy for Saint Laurent. Yes, Anthony Vaccerello is having a good moment right now in bringing us great leggy moments, but there are more options out there. Also, I know that not all of you have that kind of money.
Now onto the fun part where I can give a good roast on what I believe will change. I know that mustard was the color of the year regardless of what Pantone says. Right now you probably have one of those mustard sweaters that is probably cropped somewhere stored in lockdown. Yes, it can have its moments and looks flattering on several skintones, yet it is too individual of a color to persist for long. My favorite case was back in January when the color was still regarded as new with how miss saucy Havana star Camila Cabello wore the color with leather pants and a matching cap, and then the stunning Amal Clooney back in May wearing the color in a graceful, draped sheath. However, the predicted Princess Peach color has power to turn it out with it being kind of on the verge of neutral and popping up on every 20-something influencer's page on Instagram.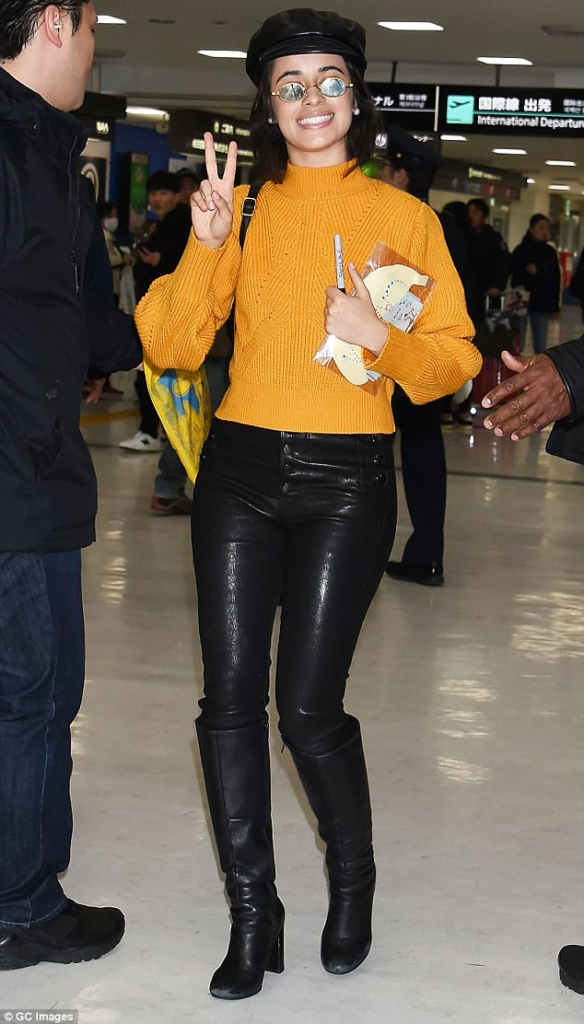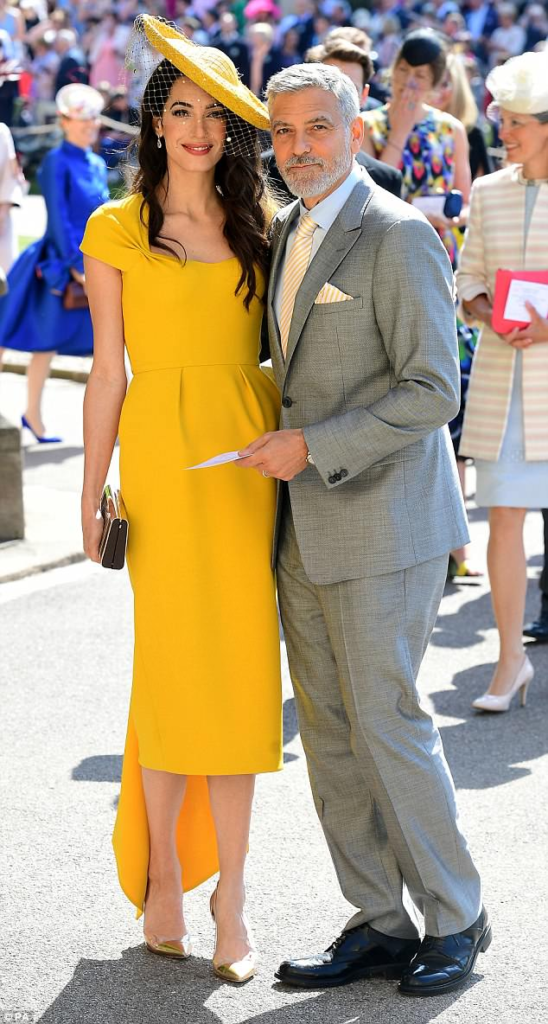 Feminism. I strongly believe in it. I love my sisters, yet just wearing a clothing piece having the word feminism on it is just lackluster. Now, I'm going to spill some tea from personal experience. There was a trip in Europe I did with other girls, and the really self-absorbed one bought a sweater from H&M that sported the term female is power or something like that. The moral of the story is don't be basic. Wear clothes that make you feel empowered like what Michelle Obama wore. SJP looked as if she was totally hating on her for looking better. Now, I love Helen Mirren, but even she can make some mess-ups. The top part of an outfit looked fab in hot pink and leather. Yet, the bottom sported a tulle skirt covered in the word "feminist." Girl, I thought that the Christian Dior phase was over. It needs to go!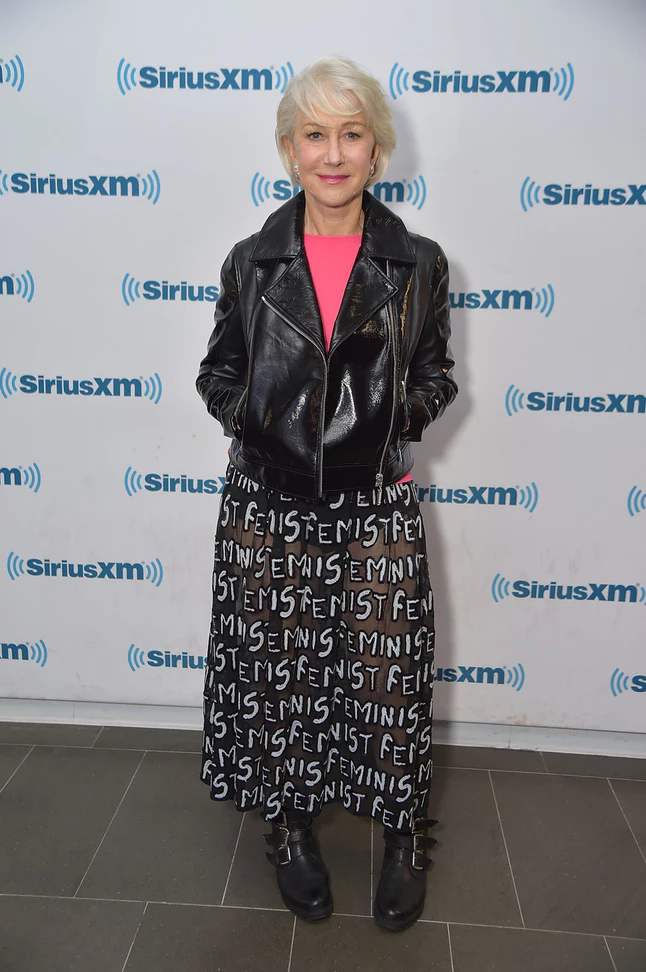 This last trend I just can't because of it being iterated so many times. I understand the off-the-shoulder is very flattering for lots of women to easily add sex appeal, but it has to be sacrificed. If it is sold on a home shopping network, it needs to go. Well fearlessly showing off shoulders or wearing long sleeves is now the norm. There were the summer heydays with Taylor Swift and Lily James, but I am feeling the one sleeve will be out. In combining the LBD trend with fearlessly showing off the shoulder, look up to Hailey Baldwin who wore it simply. Don't be scared of showing off your assets. Remember that confidence in how you conduct yourself and your appearance will travel miles. Embrace those arms!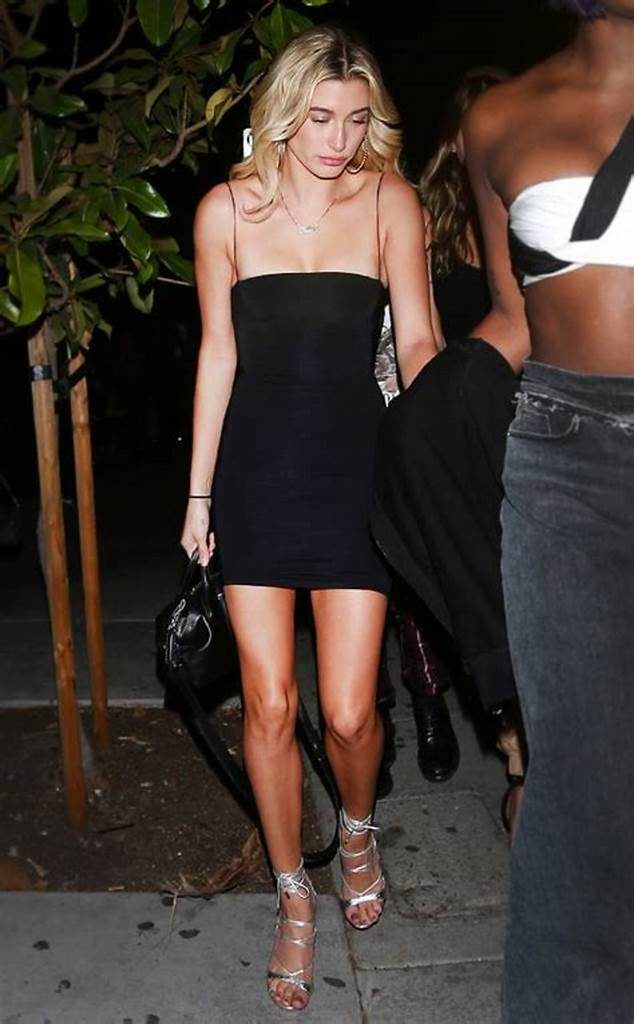 Colton French
SHE Magazine USA