After winning the hearts of the judges panel and succeeding the title of Mrs. Pakistan USA 2018, Moazzma Hunain, took her platform as Mrs. Pakistan USA and maximized her potential in different arenas in the entertainment industry. 
Moazzma Hunain, now the Founder and CEO of Moazzma Hunain Entertainment, believed there was a void in the quality of events that were predominantly happening in the Dallas South Asian community. Being a big city girl from New York, Hunain wanted more memorable events to take place within her city. Hunain took it upon herself to change that. That was when Moazzma Hunain Entertainment was born. After winning the title as Mrs. Pakistan 2018, Hunain used her social media platform to connect with people all across the globe- it was then she found herself being introduced to the entertainment industry.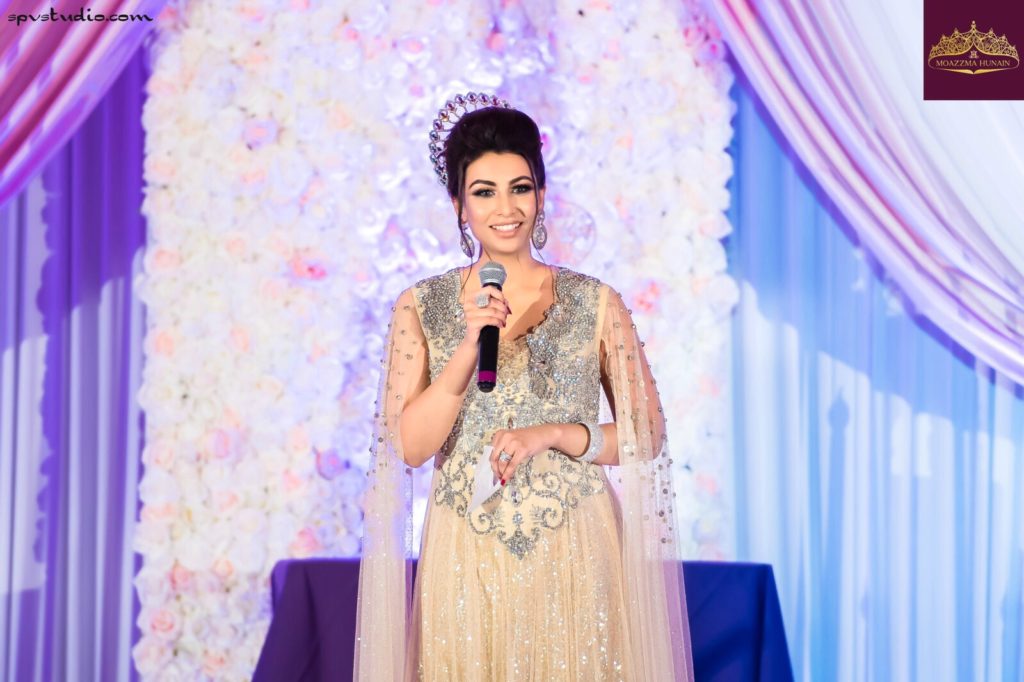 Apart from being a social media influencer on Instagram, Mrs. Pakistan USA 2018, organizer, presenter, and promoter of events in Dallas/Fort Worth, Moazzma is also a dedicated housewife & a mother of two beautiful daughters. She aims to be a well-rounded person and believes women have the ability to take on any role aside from dedicating their time to their families. Hunain believes women can pursue their dreams if they put their heart and passion into it.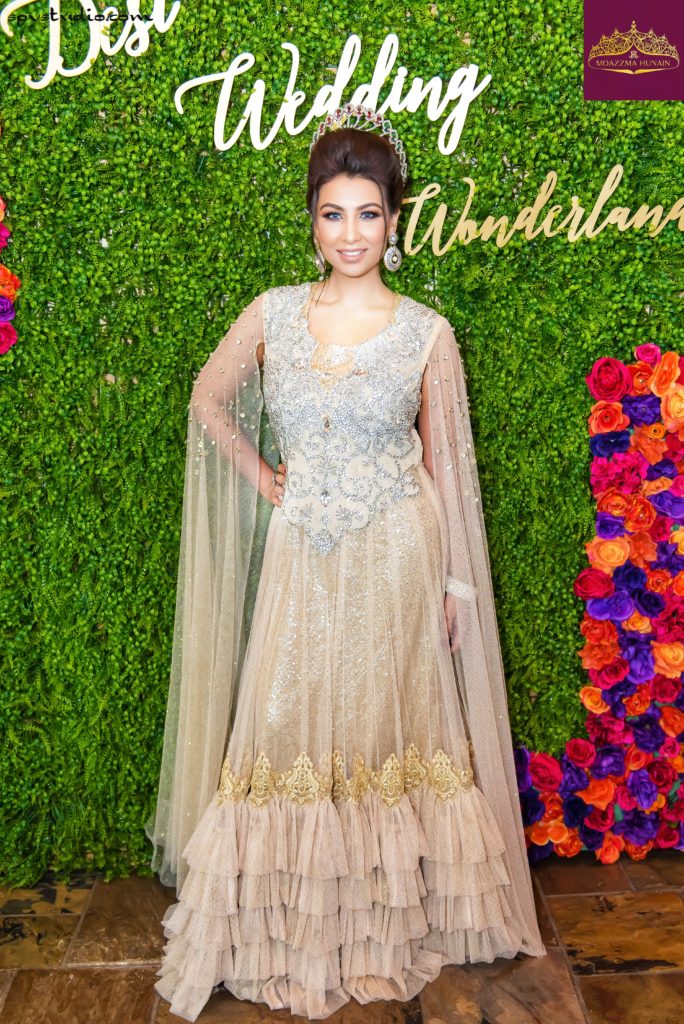 Moazzma Hunain Entertainment introduced their first successful high profile event, called Desi Wedding Wonderland in March 2019. Desi Wedding Wonderland quickly became the talk of the town and received raving reviews from the public. Moazzma Hunain is a brand that is passionate about women empowerment and believes in giving talented South Asian Women the opportunity to showcase their talents and grow through shows and events that they present. 
The venue was transformed into a wedding themed wonderland; courtesy of Bebe's Decor.  The event started with a Red Carpet ceremony, as guests were accompanied by Mrs. Pakistan USA. With a Band Baja Baarat style welcome (procession-like situation where a band may contain tens of members with quite loud musical instruments) on the red carpet with lots of colors and dancing.  As the venue filled up, guests enjoyed complimentary food, courtesy of grand sponsor, Mai Colachi. VIP Guests received fresh flower bracelets (Gajray) along with a delicious pan masala mix in their wedding favors.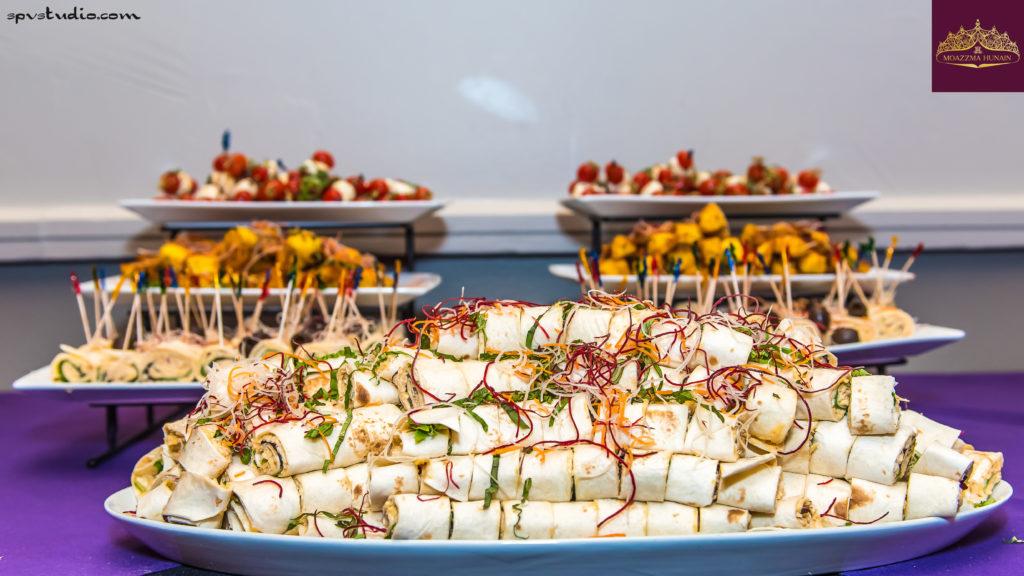 The performances kicked off with the famous Youtube sensation Zaid Ali T accompanied by his with wife, Yumnah. The audience was ecstatic to see Zaid Ali T make an entrance dressed with a dupatta (women's shawl) and women's clothing, similar to his getup in his viral youtube videos. Yumnah and Zaid shared hilarious moments from their wedding and their experience as a married couple.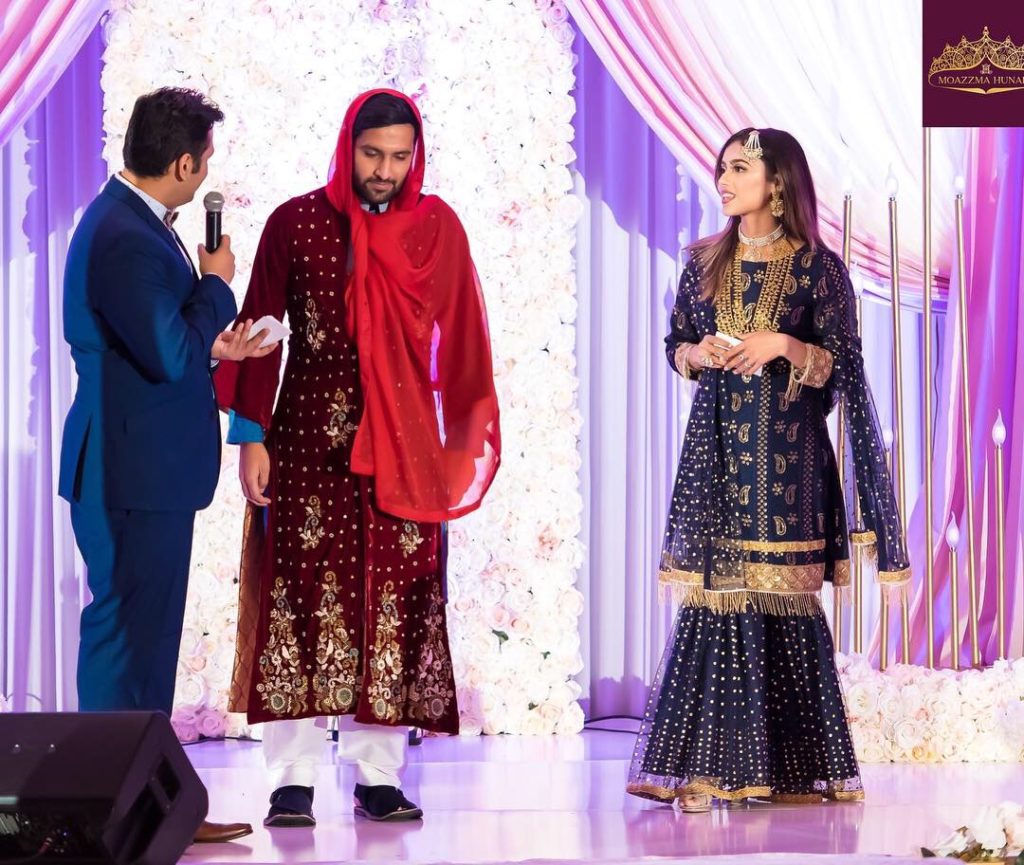 There was live singing and dance performances, highlighting the Mehndi/Sangeet (pre-wedding celebration) days of South Asian weddings, using colorful costumes, and a mashup competition shown between the Groom's Side vs. Bride's Side in a dance performance. 
There was a live Wedding Game Show played on stage calling upon couples to participate. The game show was designed to check the compatiability of the couples answers, which was quite hilarious and no easy task for the contestants. The winning couple was awarded with the Iconic Desi Wedding Wonderland Gift Hamper worth $730.00. The Gift Hamper included items like luxury facials, hamam baths, couple's massages, along with dinner for two at Mai Colachi, and complete at-home skincare system, everything imaginable to pamper oneself.
The event also had famous standup comedian, Jeremy Mclellan, who kept the crowd laughing with tears. The festive night ended with a heart-touching closing speech by Moazzma Hunain, where she thanked her sponsors and talked about her journey from being crowned Mrs. Pakistan USA 2018, to starting her own company and organizing and presenting Desi Wedding Wonderland all within six months!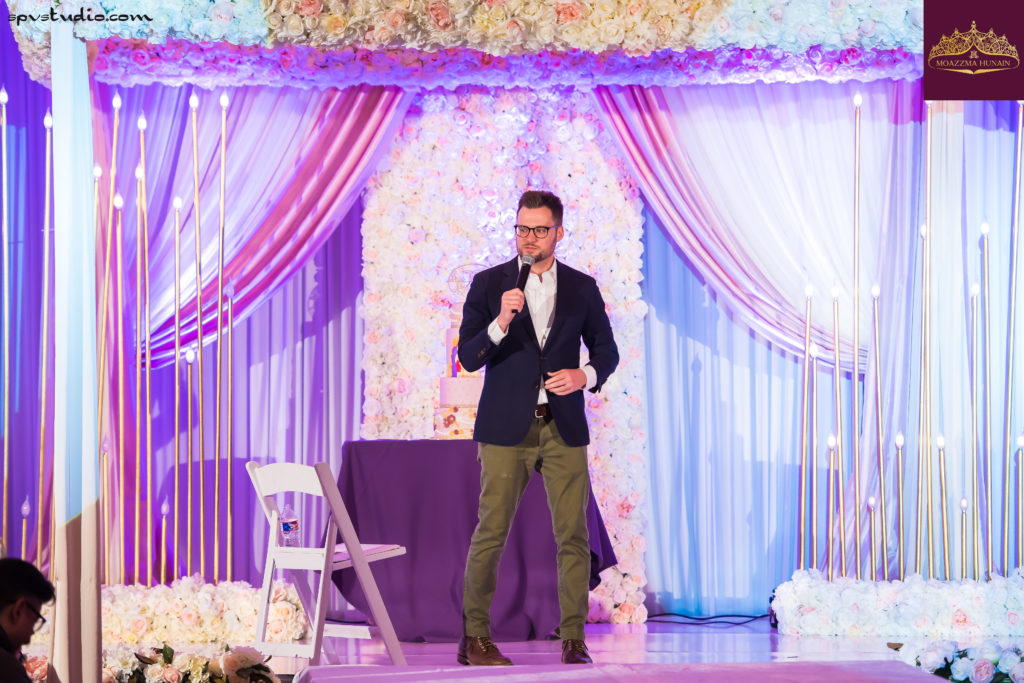 Hunain also introuced her husband, Syed Hunain, C.F.O of Moazzma Hunain Entertainment as her role model and inspiration, stressing and highlighting the importance of a "power couple." She mentioned that a husband and wife should utilize each other's strengths to build their empires and should not hinder one another from their personal growth. The audience weas left captivated, inspired, and empowered hearing her talk about the challenges she overcame to get to where she is today.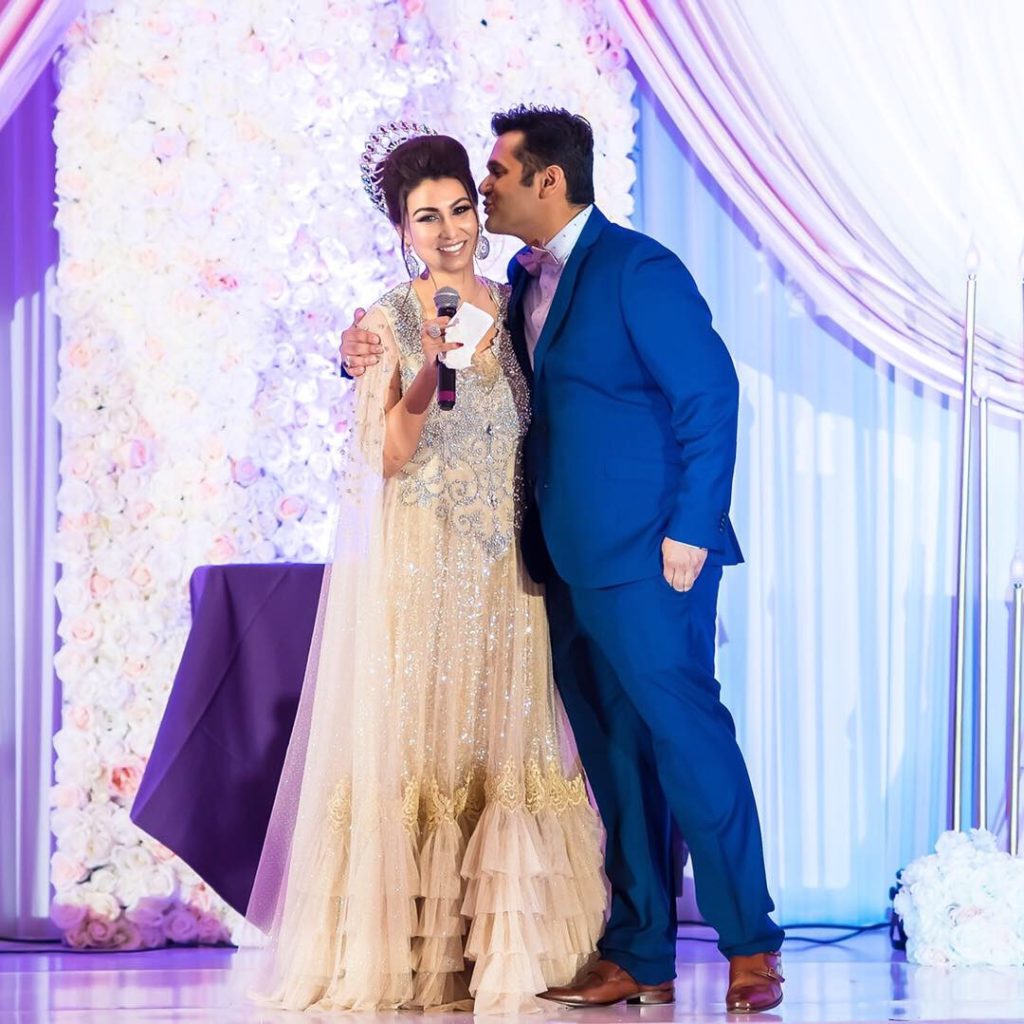 The event has been receiving raving reviews as a show Dallas had never seen before. We at SHE encourage you Moazzma Hunain and cannot wait for the next Moazzma Hunain Entertainment Event. 
Media/Food Sponsors: ARY Digital, Radio Caravan, Mai Colachi. 
SHE Magazine USA