Tulsa, Oklahoma- This family is causing the internet to get 'all up in their feelings,' after posting a video that went viral, with a whopping 6 million views (and growing)! Emmanuel Hurd or known as Manny Cross on Instagram, posted this adorable video of him and their three kids busting out their hip-hop moves to some Bollywood beats. Manny Cross and wife Shazia Hurd, had no idea their dance clip would cause such a sensation.
The beautiful fusion of East meets West also caught the attention of local new stations.
We at SHE, got to catch up with Shazia Hurd (Mother) and ask her some questions about her majorly talented family:
How did you and your husband meet?
My husband Emmanuel and I met in our hometown Tulsa, Oklahoma in 2006. A corny, but fun tradition many teenagers partake in out here is called "cruising Memorial". Everyone decks out their cars and goes cruising down Memorial street on the weekends when it is nice and warm outside. I was parked, hanging out with my best friend, and Emmanuel noticed me. He walked over to where I was and said, "you are the most beautiful person I have ever seen!" In my mind, I thought. "yeah okay, what kind of pickup line is that!" We chatted for a few minutes, then drove away. He did not ask me to go out with him or for my phone number; he was very respectful. We actually did not see or speak to each other for years. I noticed him on MySpace two years later and messaged him -and the rest was history!
Being in an interracial family, what was the best compliment or response your viewers gave you after seeing your beautiful children?
There have been so many touching comments from amazing people all around the world; it is hard for me to choose just one that stood out! Many people are complimenting how well behaved my babies are! Our eldest son, Emmanuel the 2nd (who is 10), is seen steering our youngest son, Elijah, back on track a few times in the video; he is only 2 years old, so of course his attention span is so short and cute! So many people have also complimented our 5 year old daughter Emma's beautiful, bouncy curly hair. It was a struggle for me to learn how to do her hair; I had a ton of help from my in-laws and now her curls are poppin'!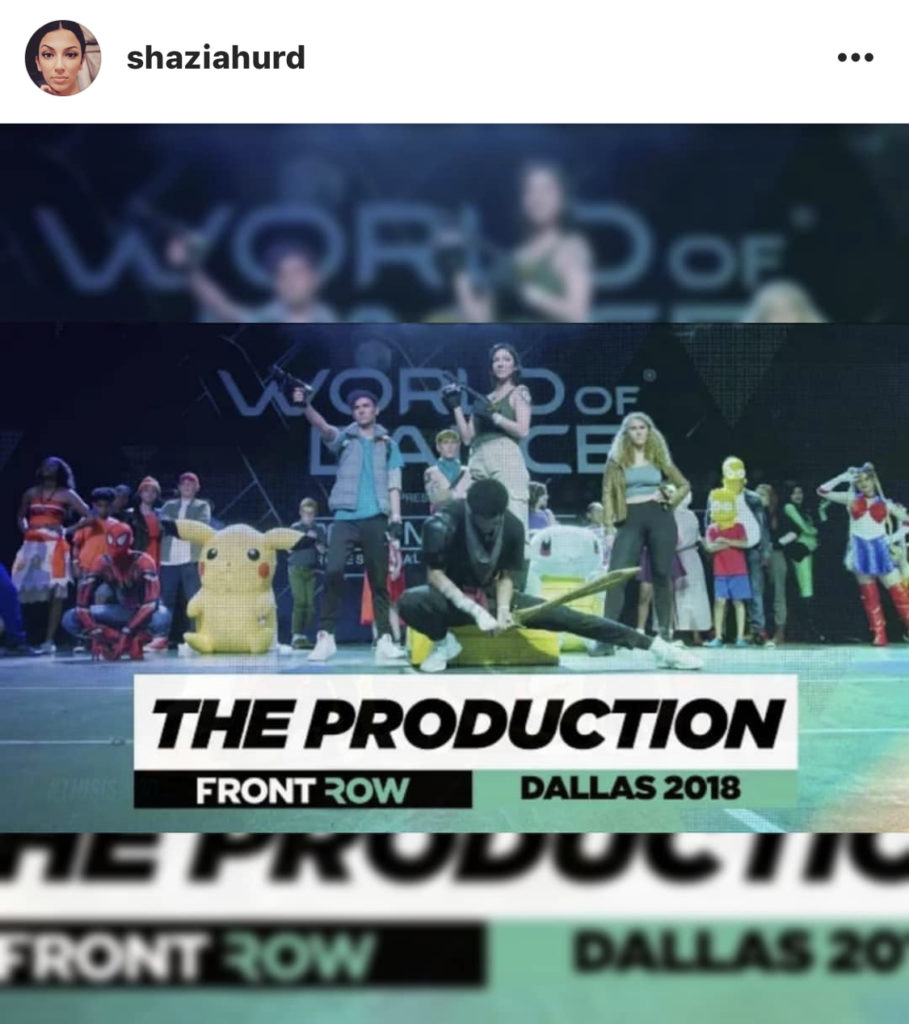 We noticed your husband is involved with World of Dance, tell us more about that and how did this viral video impact his involvement with WOD.
My husband has been involved with WOD for several years now. He is the Founder/CEO of his team, The Production. They perform on the Live Tour with WOD as headliners, and have featured some amazing celebrity dancers during their performances! Recently, my husband and our eldest son performed the first ever father/son duo that WOD has ever had on stage. We have some exciting plans in the near future for their father/son duo as well -I won't give out any secrets right now! This video has definitely expanded the publicity of their performances, and we are truly thankful for that!
What is next for your family? More viral videos?
We have a few plans in the works right now! I don't want to give out too much information, but the world will definitely be seeing more of us and more videos for sure!
Your son stole everyone's heart, what was his reaction to the feedback?
Our son has been coming home from school every day telling us how many of his peers and teachers have seen the video! We keep him updated with how many views/shares/likes the video has and he just kind of looks at us in astonishment! We are also reading so many of the wonderful comments to him, and praising him for all of his dedication and hard work!
Who is Manny Cross? Tell us more about your husband, has dancing always been his passion?
My husband Emmanuel Hurd the 1st, also known as Manny Cross, has been dancing since he was a child. He has been a well-known dance teacher for 15 years at dance studios, schools, and churches. He currently rents out space at a studio in Tulsa; not only is he a dance teacher, but he is a mentor, counselor and friend. All of the dance parents love him! He instills morals, bravery, ambition, and life skills into each of his students, and takes them under his wing as if they are his own child.
I am sure your inbox has been inundated with messages galore! Upon uploading this video, were you expecting 6 million plus views?
We definitely were not expecting this! This video was literally taken outside of a dance studio as we were about to buckle up in our car to head out and eat some dinner! My husband has spent countless hours and dollars on his other performances, and yet something so simple and just thrown together went viral! As we saw the views/shares going up, all 5 of us sat together, held hands and prayed that we would be used as a good example for this world -and I truly believe that is happening!
We are anxiously waiting for more viral videos! We at SHE Magazine USA wish the Hurd family much success and many more viral videos.
SHE Magazine USA