LEANSQUAD- Get fit with Phil Mackenzie's quirky take on Healthy Living.

Former Canadian Professional Rugby Player Phil Mackenzie, represented Canadain two World Cups in 2011 and 2015! Mackenzie also played 8 seasons in the Gallagher English Premiership Rugby league & captained in the San Diego Breakers during the inaugural seasons of Major League Rugby (U.S. Pro Rugby). Since his transition from athlete to entrepreneur, Mackenzie founded the LEANSQUAD delivering online fitness and nutrition programs to hundreds of clients and has most recently been named Notable's Fitness Influencer of the Year.
After retiring from Rugby in 2017. Phil Mackenzie founded the LEANSQUAD and began helping hundreds of people get healthier, fitter and leaner. Now with an Instagram following of 40,000 and growing, Mackenzie keeps his Squadies and followers entertained with his approachable, engaging and quirky take on weight loss & healthy living.
The LEANSQUAD is an online business which prepares custom meal plans and workout Programs helping people live a healthier life! His Squadies boast "LEAN-mazing" results and his client list continues to grow!
How did you transition from being a Professional Rugby player to becoming an entrepreneur?
In 2017 Phil and wife Brodie were expecting their first child. After some uncertainty with the future of US Rugby league, Mackenzie opted for retirement and shifted his mindset to business. As a professional athlete, he always took his fitness and nutrition extremely seriously and wanted to share his knowledge with as many people as possible. After a successful trial with a few friends before his Bachelor party ("How do we get abs like you Phil?") he decided to develop a customized program for more than just his close friends… This was the birth of the LEANSQUAD.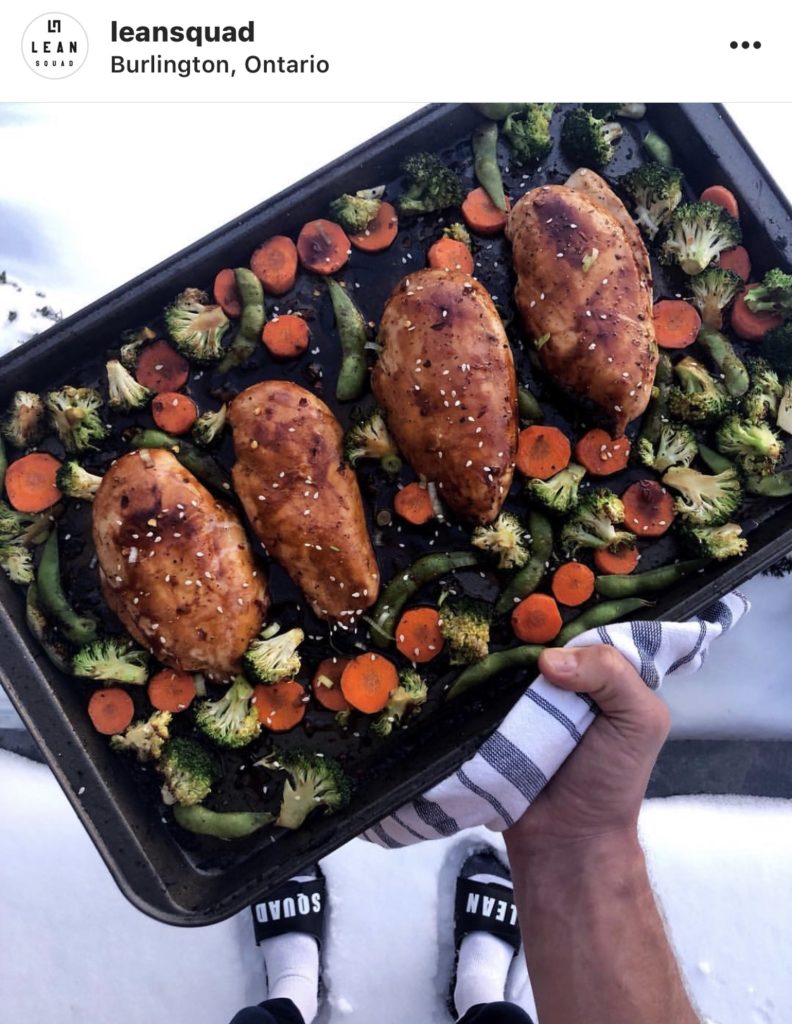 Today Mackenzie is busy with hundreds of clients, making his mark not only in the Professional sports arena but also now in the Fitness world.
Mackenzie's main premise in his business module: Keep "staying lean," fun and engaging. His social presence on Instagram: (@leansquad) demonstrates his fun twist on cooking and working out, where he posts hilarious videos and shows how being healthy can actually be, well fun.
Mackenzie will design a 100% personalized program for you, whether you have access to a gym or no equipment at all! The workouts are truly designed for your body type, current fitness level, and each phase pushes you to improve. In the kitchen, every meal has your micro and macro nutrients pre-calculated, so all you have to do is pick which tasty meal you feel like, follow the recipe, and cook up the leanness!
Workouts:Short (20-50 mins), high tempo workouts that can be done at home or in the gym. 100% customized to your life, body, and goals.
Meals:Easy to cook, super tasty, and fun recipes. 100% tailored to you and any dietary restriction or intolerance. (Vegan, Vegetarian, Pescatarian, Gluten Free, Pork Free etc.)
Support:Text support. Every Squadie (Customer) gets Phil's personal phone number. Unparalleled support.
@LeanSquad

Follow @LeanSquad for more amazing recipes.
-LeanSquad
@leansquad