"Play It Again, Sam!" The 1942 classic, Casablanca, portrays star-crossed lovers, Humphrey Bogart and Ingrid Bergman in a romantic story set in the height of the Second World War.
Humphrey Bogart plays a nightclub owner who has been grief-stricken about being left by his past lover, only for her to come back and with her husband as they are fleeing detection from the Gestapo. The film revolves around their past love they shared and draws political commentary about the war. Ingrid Bergman's husband is a war criminal who has escaped from a concentration camp and is trying to seek Refuge to the United States. Bogart's character, Rick, is still saddened by Bergman's sudden departure that happened a year beforehand.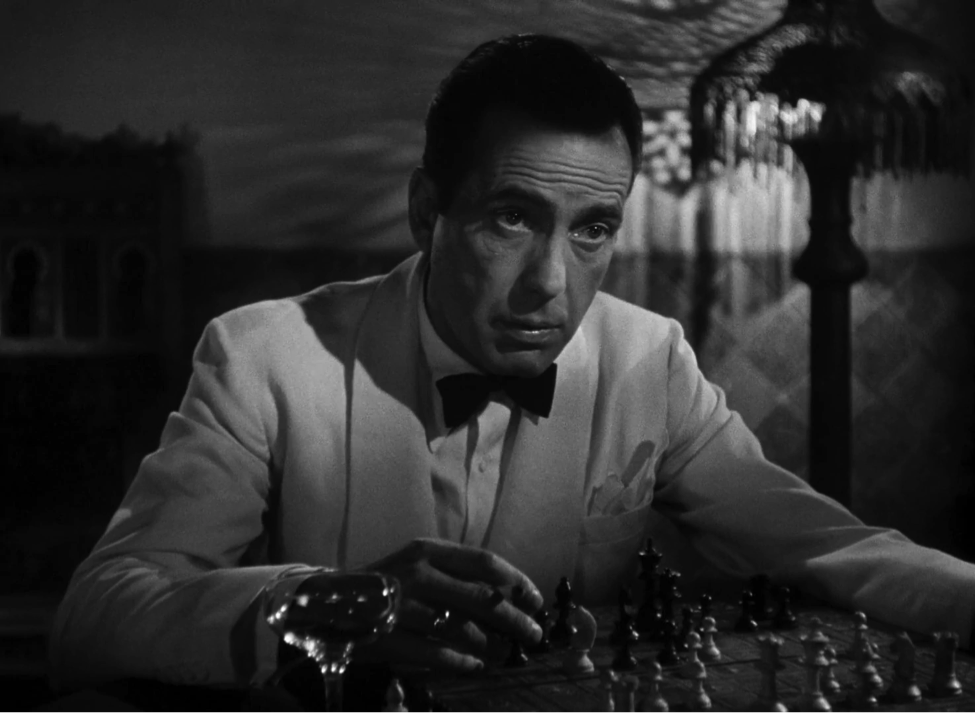 This is one of the greatest films ever made. Casablanca explores the aged old romance movie and was very revolutionary in its' storytelling. The chemistry between Ingrid Bergman and Humphrey Bogart is electric. Their performances are very well acted in showing the plight of the once love they had for each other. In an era of cinema that was overdramatized, Casablanca was able to produce a story that has just the right amount of drama in a real-world situation.
Ingrid Bergman's character has a husband whose name is Victor Laszlo. She thinks she would never see him again after he was sent to concentration camp, but he returns. His story about his fleeing the Nazis was able to create tension and a dialogue about the current situation in Europe at the time. I commend the film for being able to bring not only a romance plot but a political message. Even the scene when Lazlo plays the French National Anthem in the Rick's bar, shows that despite the war, many people are still able to resist Nazi-Germany and show a pride for France.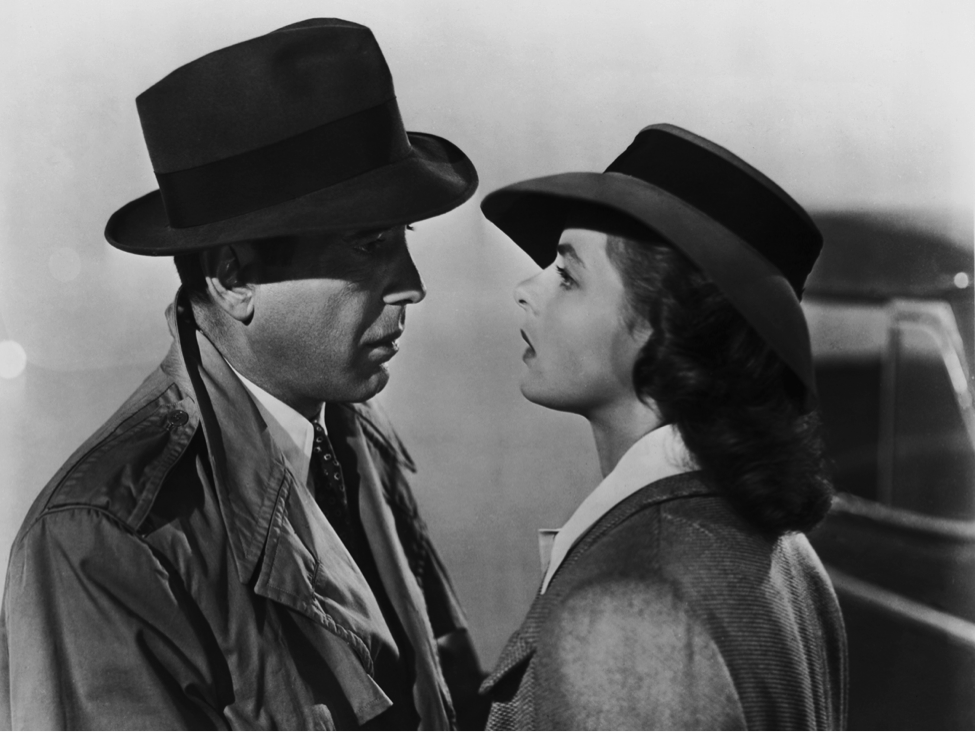 The technical work of the film is great for its time. There is also a memorable scene in which Bergman and Bogart say goodbye to each other and is most notable is any talk about cinema. Another famous scene shot is when Bogart quotes, "Louie, I think this is the beginning of a beautiful friendship." Overall this is a wonderful film and must see!
Taimure Khan
SHE Magazine Correspondent