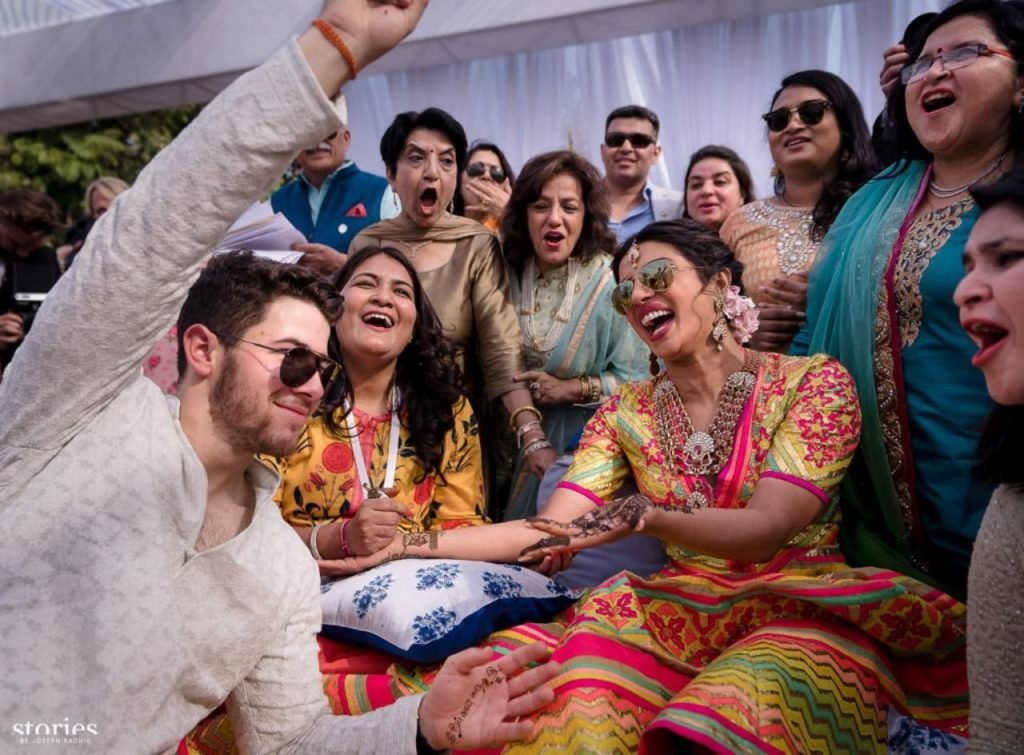 So the word on everyone's lips is on Nick Jonas and Priyanka Chopra's wedding, or it could specifically be on the 10 year age gap. You know how Demi and Ashton turned out! That better not be because they look incredible, and they are just oozing with chemistry. I mean imagine a Bollywood film between those two like "An American in India." Oh well, time to give you the "deets" of what has happened.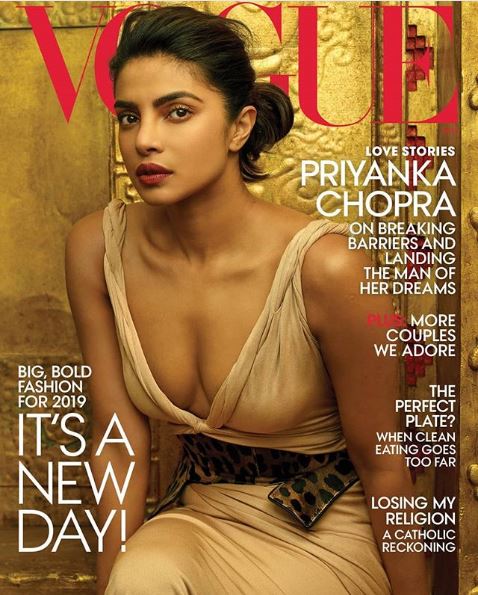 I don't want to throw shade to a competitor because I like to be classy; however, the publication of Vogue US can be a little generic. Especially considering it likes to feature British women with the magazine catering towards Americans. Any who? They made headlines for featuring Priyanka and Nick on covers for the January issue for next year, and they finally featured a gorgeous queen of Indian ethnicity on the cover. I will say it's about time! And yes, I will say Vogue did deliver with them. One of them has the goddess cinched up in leopard looking like royalty, and then another is sickeningly sweet with the star-crossed lovers wrapped together in nature. Oh yeah, like it's natural to wear an expensive, embroidered dress sitting on the ground. Yes, because it's fashion!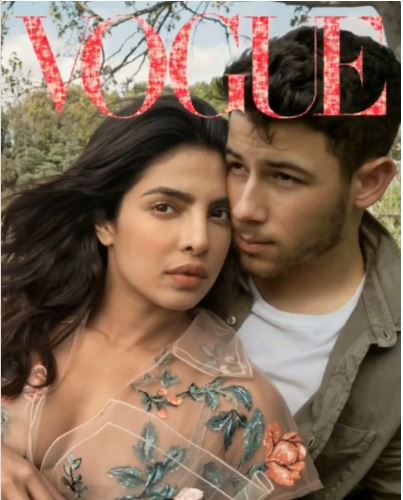 Then, more of the tale continues after much festive festivities, darlings, when they arrive glamorously in Mumbai. In looking at the main picture, I'm thinking how in the world do they look that good after flying?! This is why people think flying is so fabulous, and how you feel so special. This isn't real life, but Mr. and Mrs. Jonas are superhumans who defy natural laws. I appreciate how they look so unrelated to each other but so perfect at the same time. He is looking like White Collar while she reminisces A Passage to India. Nick is working it in a dove-gray pantsuit with a sapphire-blue button-down matching his loafers. He looks perfectly off-kilter with a kind of scruffed-up coif alongside Priyanka wearing an embroidered maroon robe top and striped, navy, track pants. Now from that description, you would presume that is a hot mess. Well, she does not look like grandma on a Nike contract. The colors are complementary and flatter her lovely complexion.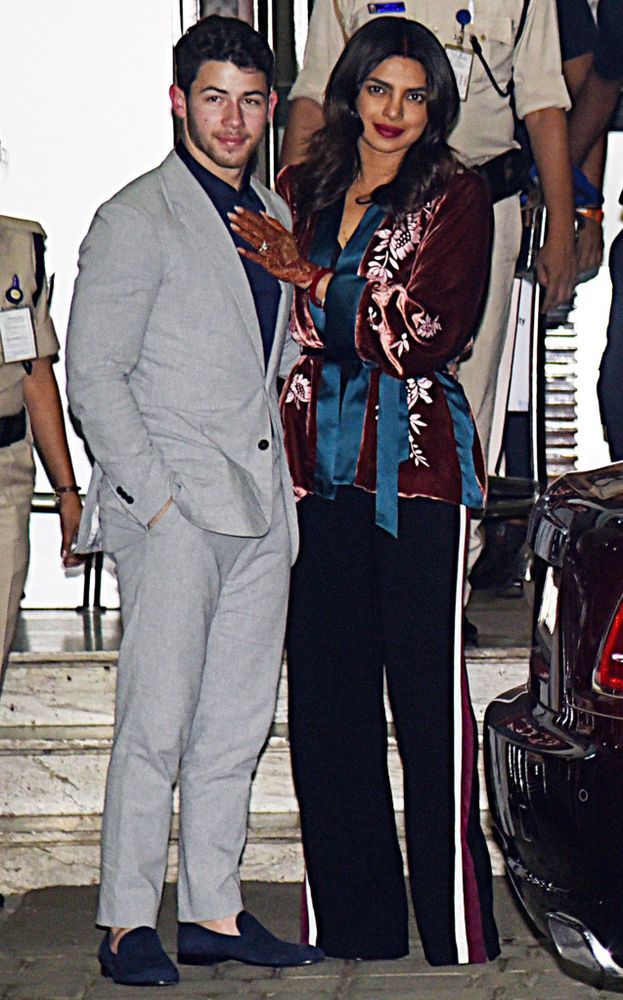 Then, I gots to be talkin' bout the wedding cause they probably had 10 ceremonies. Those pictures of them though are giving me life. There were two main sections with a Christian ceremony and an Indian one. For the Western-culture one, I won't go into much detail about Nick because it's the straight-up tux, yet Priyanka was my girl in Ralph Lauren. Grace Kelly immediately came to mind when I saw her. It was long-sleeved but was sheer except for the section covering the bodice down to the thigh. The embroidery was sickeningly good with giving a personal nod to Priyanka's Indian heritage. The typical pearl-looking buttons can register as old lady, but they were elegant here. There's also the sparkly, Bollywood red moment which I'm sure we are excited for! She wore a showstopping lehenga, which a lot of prom girls wear nowadays trying to be cute, but this was beyond better. Tons of jewelry were used in part by the bougie Chopard! Then, Nick's outfit looked like a Chanel look from 7 years ago, but he pulled it off with the light gold color and feathered tikka.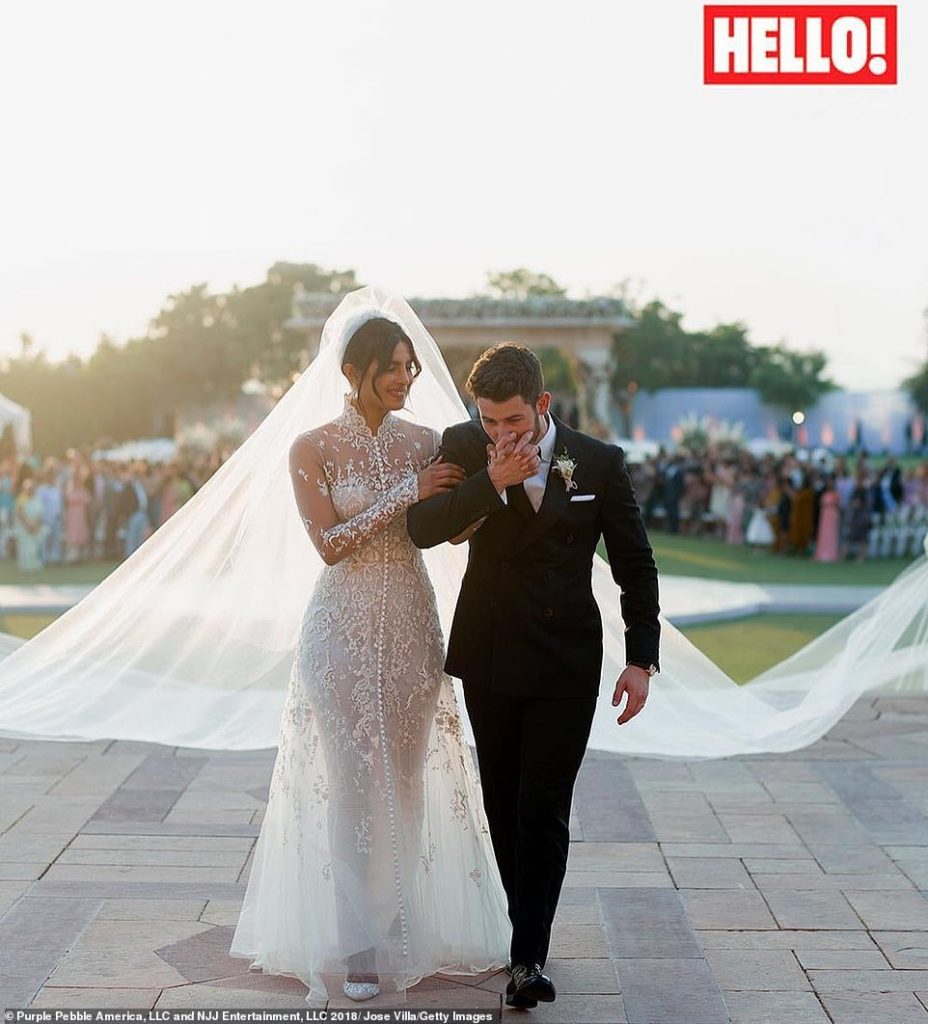 I will have to say for both of them to be from two completely different worlds, they complement each other for one stunning PB & J! New Girl kind of beat them to the touch with an example of American culture marrying into Indian culture; however, the clothes alone flush them out of remembrance. Two different races aren't even registered. What is visible is two incredibly attractive, super specimens of existence being together looking absolutely like a movie. Who would have thought a trying-to-be-cool at one point boy band member and a bonafide, glamorous, Indian powerhouse of a woman would become together? Please stay unlike the Hollywood stereotype! You're too gorgeous not to be together!
Colton French
SHE Magazine USA