If you were a fan of Serena servin' it on the court (even though the French can ruin everything at times), you'll love Off-White this season! Sports-star ballerina couture was on display full of supermodel power and actual athletes. This current style of Virgil Abloh is definitely working and would love for him to incorporate this sort of style to all of his collections.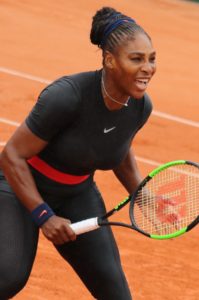 The collection started with a white medley which is considered pretty basic and tired like every other commercial fashion show, but then, I beheld the tiered athletic white skirt with the bodysuit. My mind performed backflips! The show undoubtedly carried Serena vibes, and the fact that Abloh could use the Nike logo so frequently baffles me. Cause that logo is worth so much money even though the graphic designer was paid like $47 for it but that's beside the point.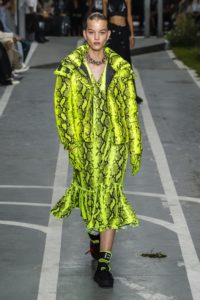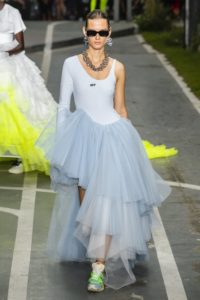 The couture vibes mixed in with the athletic were the best. Calling back to the powder-blue moment with a bodysuit mixed with tulle dress having "OFF" in small letters and a corseted dress with sports symbols and stripes along the arms. Yet, to be fair, that yellow python. Ugh! Could not deal with the arts and crafts moment. Don't sacrifice an animal's rights for something not profound to begin with.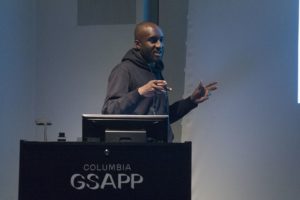 Colton French
SHE USA Correspondent