Whether it's a tiff with your spouse, family drama or even a need to find a new bestie, crystals can promote good vibes in any relationship.
You're probably wondering how a couple of rocks can help you smooth over an argument with your spouse, have a conflict-free meal at the dinner table and discover new people to adult with.​ (Yes, it's hard to admit but making friends with grown ups is not at easy now that we are grown ups).
It's simple. ​We already know that crystals have a unique energy vibration that resonate with different aspects of our lives. So why not use them to promote healthy relationships and positive interactions, while also looking fabulous?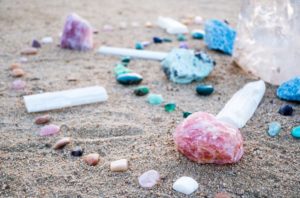 Say what you mean and mean what you say​. Blue stones associated with the throat aid in communication and help us speak our truth with honesty and compassion. You can rock a beautiful Sodalite or Aquamarine pendant to help you express yourself.  Maybe you can't find the words to convey your gratitude to a friend or you struggle with articulating your needs to a spouse or partner. Crystals can help you find your inner voice and scream it from the rooftops (politely, of course.)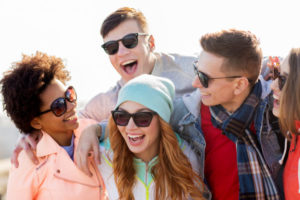 If you can't save all the drama for your momma, there are several stones out there for family stress too. Frequent arguments, hurt feelings and bruised egos can have an entire household reeling from the negative vibes. Green or pink stones are associated with the heart and can promote peacefulness, unconditional love and forgiveness. Try placing Rose Quartz or Peridot in a family room or dining area to help keep the disagreements to a minimum and the insults at bay (or at least a hushed whisper).
A night on the town or a solo evening in to Netflix and chill? ​I love binge watching mindless television and feeding my face as much as you do (really, you should see my My List) but making connections is a healthy and vital part of adult life. Next time you manage to peel yourself off the couch and interact with other humans, be sure to sport an orange stone like Carnelian to promote companionship and attract new friends. Everyone needs someone to be antisocial with, amiright?
Remember, your vibe attracts your tribe.
Jenn Lyn
SHE USA Correspondant