What happens when you take a live band, a fashion show and an R&B hip hop artist all under one roof? Pandemonium!  Stereo Live-Houston is the perfect platform to sustain all that talent right here in Houston, Texas. RAW Artists is an International indie arts organization spotlighting local talent in over 60 cities globally. Raw Artists is definitely NOT your typical event…! From photography to film screening, RAW epitomizes natural born artists from city to city.
Tariq Aidid opened the show at the event last Wednesday on August 29th.  A songwriter, musician and vocalist based in Houston, at only 24 years of age, Aidid captivated the audience and brought the crowd together, the perfect opening for such a diverse gathering.  Aidid has been an opening performer with famous names like, K-KCI & JOJO, Fantasia and Toni! Tony! Tone!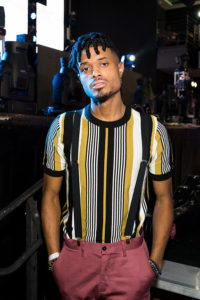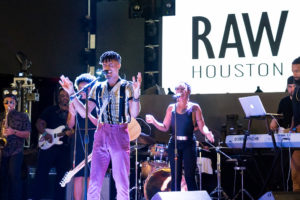 Jay Rose got on stage to give personal testimonies through his poetic symphony. Talking to the audience about his past pain, in hopes to inspire the next generation.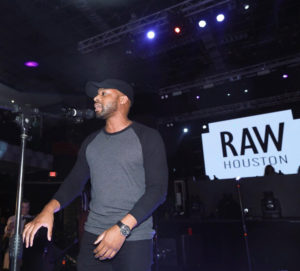 Mirror Mosaic lit the stage on fire with their alternative hard rock vibe. Transforming Raw into a proper concert, Mirror Mosaic had the crowd drawn closer to the stage with their phones in the air! Definitely a Top 5 Raw Favorites!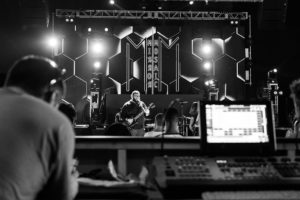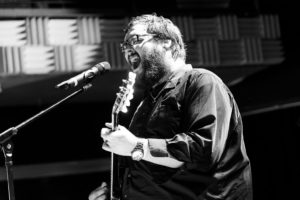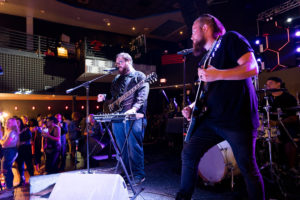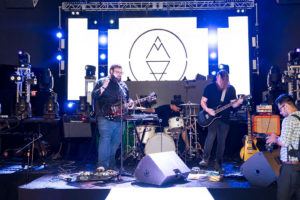 Raw Houston also surprised us with an amazing soulful, fusion artist from the south side of Houston. Shannie Ross began signing at age 4. Her vocals possessed a vibe that reminded us past pop divas. Shannie had a mature voice which demanded the attention of the audience. Young talent with a bright future indeed.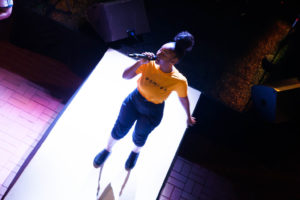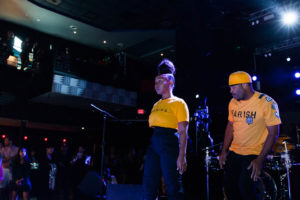 "Girl it's that Sigma," straight out of Meridian, Mississippi, one of our favorite performers of the night. This artist brought the crowd to their toes with his mesmerizing dance steps- makes sense, he's worked with Level, Nick and Dan, Famous Amos, Iheartmemphis and Soulja boy. His dance moves look simple and minimalist, but actually incredibly difficult to master all his subtle nuances.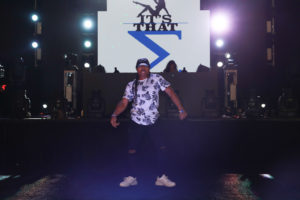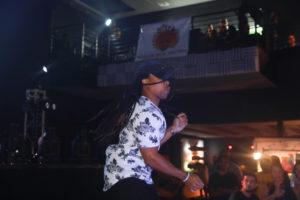 LGCY, aka Max Regalado was another show stopping performance; an R&B and hip hop artist honed his performance skills behind the scenes before morphing into a recording artist. Bent on breaking society's stereotypes against Asian-Americans, his music embraced an underdog spirit while strutting around the intersection of rap and contemporary R&B. Amazing performer and best energy of the night!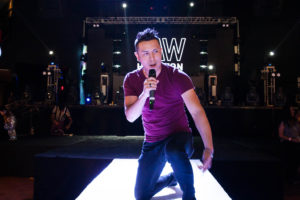 Slay Attire was, well, ahem, scantily clad to say the least! Major bling alert! These two designers brought lots of bling & lots of skin to the runway! Sexy, risqué and definitely eye catching. Clothing fabricated with the highest level of intimacy taken into consideration. Need we say more?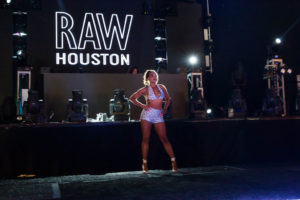 Live hair and makeup stations were also in the building! Jennifer Oliver, a freelance makeup artist and Paul Mitchell student, gave us major Egyptian vibes. Transforming her models into Ancient Egyptian pharaohs. Pretty Stuff Only Braiding and Weaving (Hair) by La'Shay Bell was our favorite live station. So much hair and energy! Styles by Yaya, also another beauty brand that offers hair, makeup and photography. Styles by Yaya had is us on awe during their live performance. Laurel Banister also brought beautiful, funky hair designs to the stage. Specializing in balyage. ColeColors by Steven Coleman (Makeup artist) also displayed his beautiful creations on stage.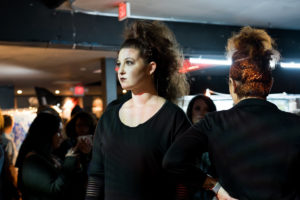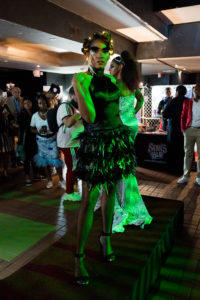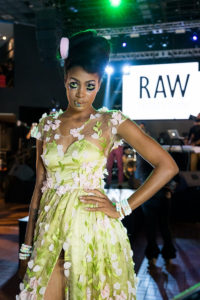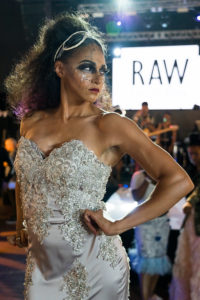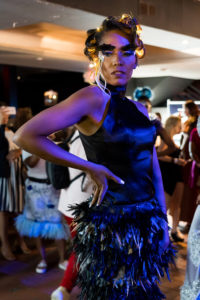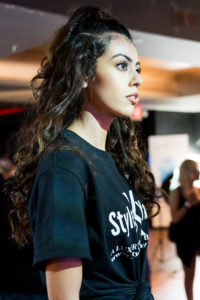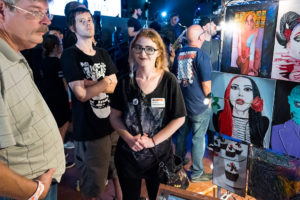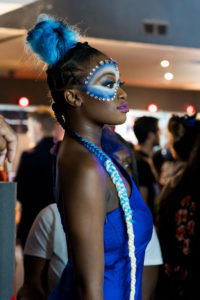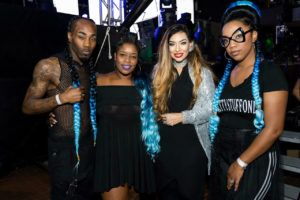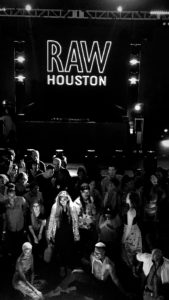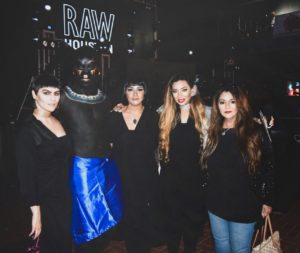 But it was a young artist that really stole the stage and our hearts. A true young legend, only 10 years old, Carson White, was caught dancing in the audience and later asked to come on stage. Had a chat with the energetic Hostess of Raw on stage about his likes and future aspirations. Carson replied, "I want to be a Doctor or an Actor." Had the audience in their feelings as they cheered him on from both levels. Carson became the star of the evening! Later, we found out he's been seen as an actor in the Netflix movie, The Kissing Booth. Wow RAW really brought out the stars!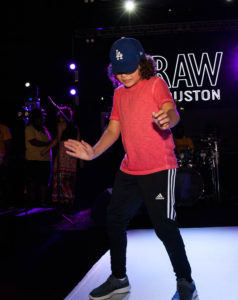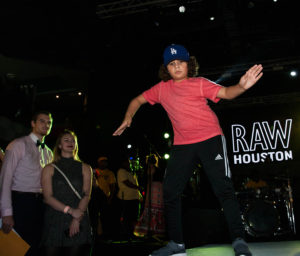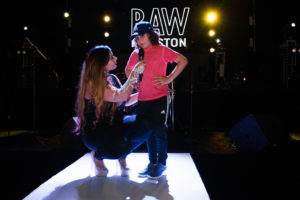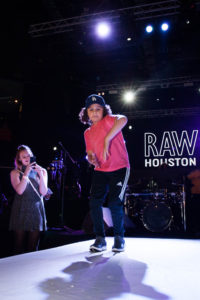 The host Beena Yusuf, a former Raw Artist herself, International Fashion Designer at B.Poshi, kept the audience focused on her bling from head to toe, literally! Her energy and smile kept the crowd wanting more. Not easy to tame a 800 plus crowd from all walks of life, but she managed to do so up until the end of the show! Her energy and good vibes were just what the show needed to bring the cohesiveness of the local artists together in an harmonious formation.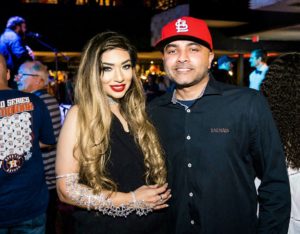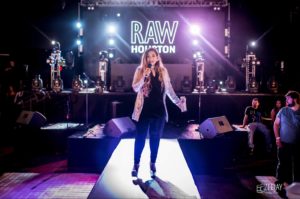 Shout out to DJ Athenz, Director Kimberly Barbosa and Stereo Live Houston for a successful show. For more information on this event and upcoming RAW showcases visit rawartists.org.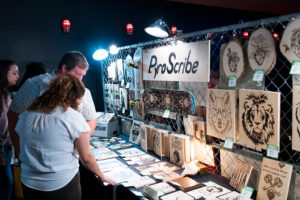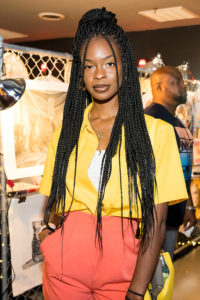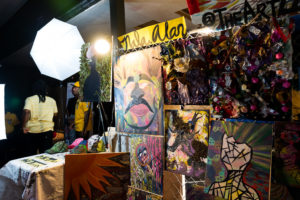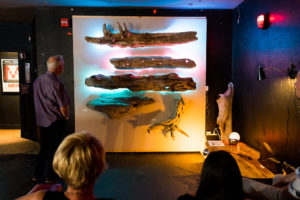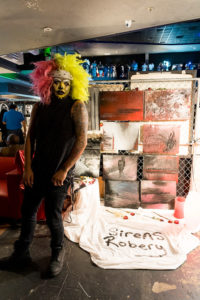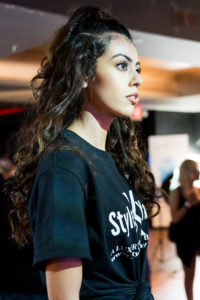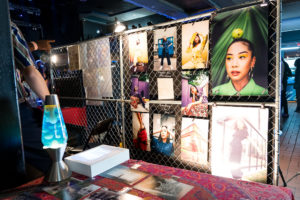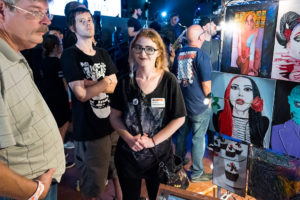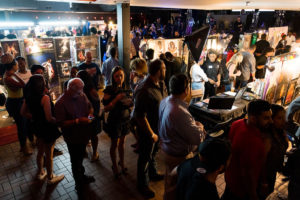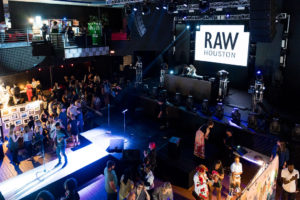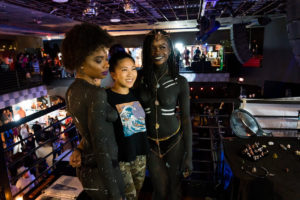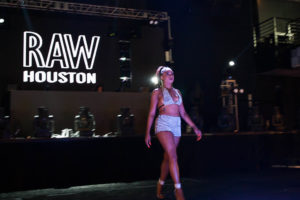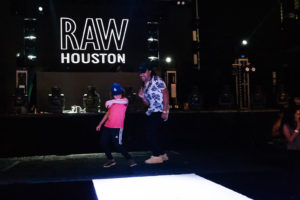 Photography by Don Lee & Francis Panes, Charles Lin of Linn Images, ZeeJay Productions, Subaika Faraz