Lifestyle
2018, The Year Feminism Fought Back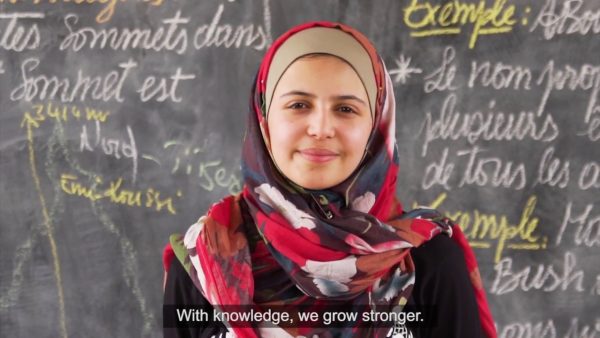 Krishna Kumari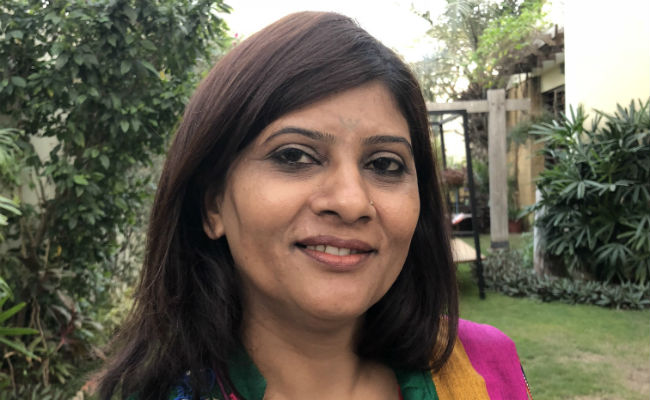 Women everywhere are rising up, taking women's movement into the mainstream, making it clear that they aren't going to be the silent spectators anymore. CNN has rightly declared 2018 as the Year of Women. On our home front, battling against all odds, Krishna Kumari became the first female Hindu lawmaker in Pakistan in 70 years. 39-year-old Krishna was nominated for a minority Senate seat from the Sindh Assembly by Pakistan People's Party (PPP). Krishna is a Kolhi woman from the family of freedom fighter Rooplo Kolhi, who had waged a war against the British colonialist forces when they had attacked Sindh in 1857. She has spent initial years of her life in slave-like situation in Nagar parkar, Sindh. Despite poverty, her parents encouraged her to get education and she got a university degree. The inspiring lawmaker has worked as a social worker; she is actively involved for the cause of education to create awareness about basic human rights that are often abused by those in power.
Anoosh Masood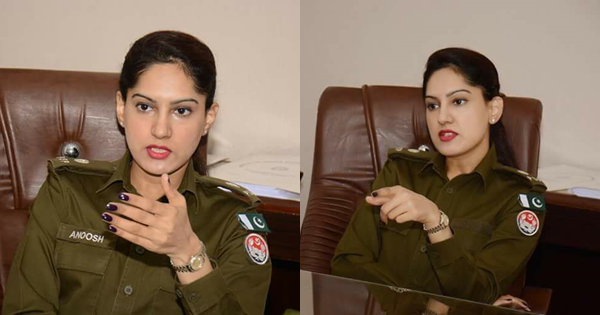 It was a breather to find out about Dr. Anoosh Masood Chaudhry taking charge as the first female ASP in KPK, Pakistan. Dr. Masood was among the four female ASPs to have been recruited in the Police Service of Pakistan (PSP) in 40th Common Training Programme (CTP). A total of 16 female officers have completed training with CTP last year. Dr. Anoosh opted to join the police force because she knew that she would find a huge forum to help people and she firmly believes that more women are needed in this field, specifically. She was initially appointed in Lahore but was later transferred to Abbottabad. Her spouse is also an ASP-Under Training in Abbottabad. Prior to joining the police force, Anoosh was a busy medic and had won a gold medal in medicine too.
Simidele Adeagbo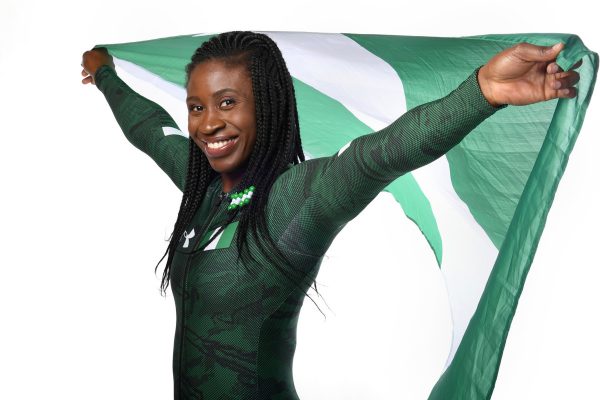 Simidele Adeagbo is a Nigerian skeleton racer who is competing at the 2018 Winter Olympics. She is not only Nigeria and Africa's first female skeleton athlete, but also the first black female athlete in the sport of skeleton. Adeagbo is among the three women representing Nigeria in Pyeong chang, the country's first ever team at the Winter Olympics, and part of a wider movement among black athletes seeking to increase diversity at a competition that has been predominantly white for much of its history. Born in Canada and raised in Nigeria until the age of six, Adeagbo spent her early years in Kentucky where she set records in the triple jump. After a setback in US Olympics team in 2008, she thought her career was over and spent 10 years in retirement. Then at 36, and less than five months before the Winter Olympics, she touched a skeleton sled for the first time. By January she had qualified in a sport that involves hurling down an ice roller coaster on a sled the size of a tea tray at over 80 mph. In Simi's most inspiring words, "Somebody has to make history, why not me? And, why not now?" The 2018 Olympics are just beginning, let's see where the future takes her.
Muzoon Almellehan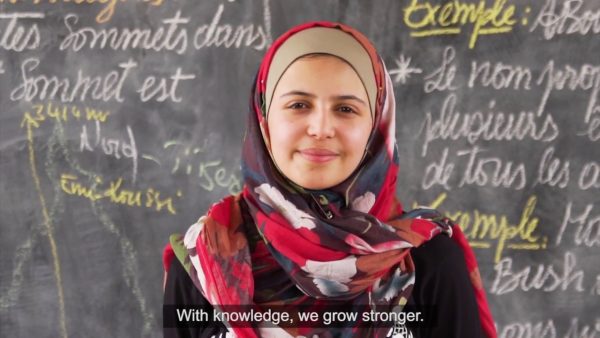 Muzoon Almellehan, a Syrian activist often called the Malala of Syria is the youngest UNICEF Goodwill Ambassador ever. The young teenager fled the civil war in Syria with her family when she was only 14. Muzoon was told to take only what she could carry herself, and she decided to instantly grab her most prized possession – her ten schoolbooks, convinced they were her future. She is among the 5.3 million refugees who have been forced to flee Syria as a result of the civil war. She now travels the globe advocating on behalf of her fellow refugees and ensuring they have access to the education that will provide them a brighter future. Muzoon has pressured world leaders to fund education for refugee children, nearly half of whom aren't enrolled in primary school. "With all our voices, we can make a difference," she says. "Not just a small one – we can make a huge difference. We can change the world."
Lisa Curtis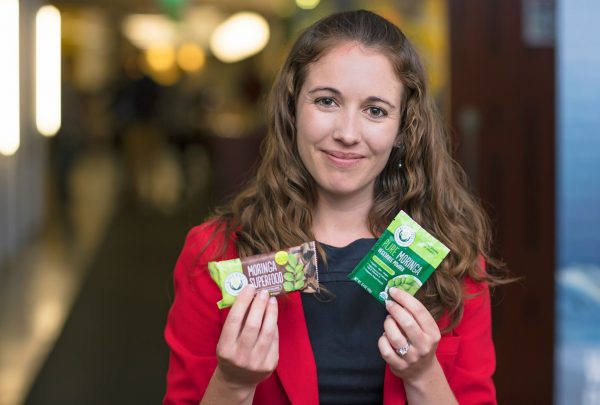 Lisa Curtis, the founder and CEO of Kuli Kuli is running an innovative new company that is transforming nutrition in the United States and abroad through the sale of moringa food products. Kuli Kuli is the first company to sell moringa food products in the US, the company provides livelihood for 1,000 farmers in Ghana, Haiti, and Nicaragua, and has planted more than one million trees in short span of time.The leaves of the moringa tree are more nutritious than kale and provide a complete protein, similar to quinoa. They first started by producing health bars in small batches and sold the goods at farmer's markets. Today, their product line includes teas, powders for shakes, health bars and energy shots and is available in more than 6,000 stores. Lisa just raised $4.2 million to make moringa a staple in the U.S. diet. Lisa's writing has been featured in a variety of outlet, including Forbes, The Huffington Post and Grist. Lisa has been recognized as a Starting Bloc Fellow, a Wild Gift Better World Entrepreneur, an Ashoka Emerging Innovator and an Udall Scholar.
Malala Yousafzai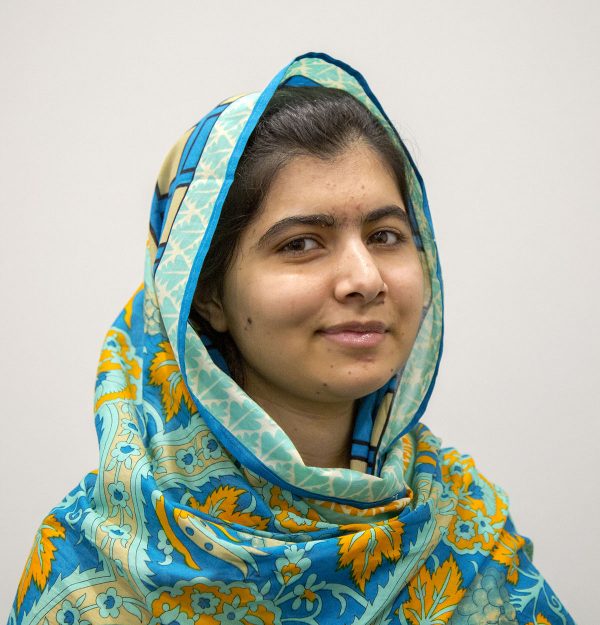 The young activist and recipient of Noble Prize laureate, Malala Yousafzai, is a proactive supporter of female education. Malala Yousafzai's NGO has donated $7 million for the construction of a girls' school in Swat Valley. It is not only Malala's home district but also the most affected area hit by terrorism. To turn her dream into reality, Malala Fund organization has joined hands with The Big Heart Foundation (TBHF) from Sharjah. TBHF Girl Child Fund will also partially cover the first two years of the school's operational costs, including staff salaries, medical and security expenses, transportation, uniforms, books and stationary. Malala has recently partnered with 13-year-old American singer, Grace Vander Waal and 18-year-old, Sarah Greichen for a campaign 'Pass it on' with a message of empowerment for young women. The campaign will run in 200 countries throughout 2018.
Emma Watson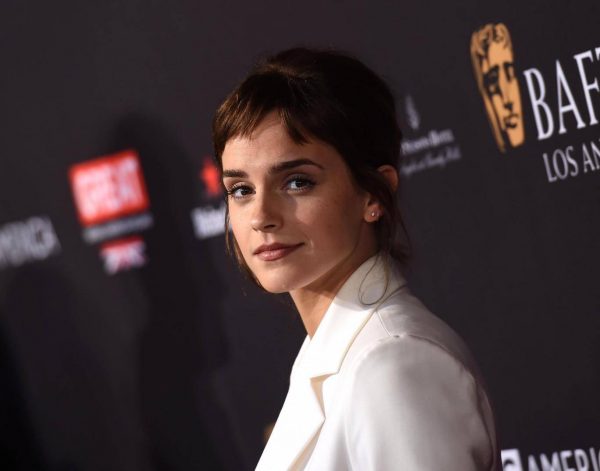 Harry Potter famed British actress Emma Watson is famous for fighting for the causes that matter. She is an active proponent against patriarchal society, feminism and women's autonomy over their sexual rights, bodies and minds.The philanthropist Emma has recently donated $2m to a new campaign aimed at helping those affected by harassment at work. Along with Emma, more than 200 female British and Irish stars have signed an open letter calling for an end to sexual harassment at work.The move is a show of solidarity with the Hollywood-based movement Time's Up, launched in the wake of sexual abuse allegations by high-profile actresses against film producer Harvey Weinstein. Emma is the UN Women Goodwill Ambassador since July 2014, she has serve as an advocate for UN Women's HeForShe campaign in promoting gender equality.